Carmen 1808
Music by George Bizet arranged by Teddy Clements, book and lyrics by Phil Willmott, adapted from the libretto by Henri Meilhac and Ludovic Halévy, based on a novella by Prosper Mérimée
The Phil Willmott Company
Union Theatre
–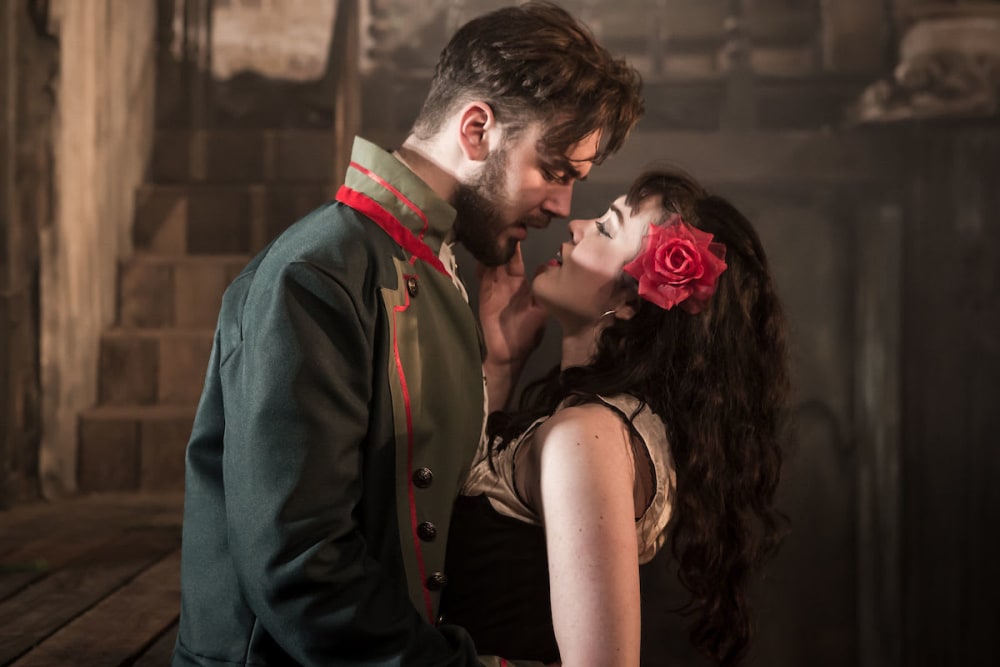 Phil Willmott has never been a man to do things by halves whether as a writer or director. Paying all due respect to the Union with its 70 or so seats, his new interpretation of Carmen could happily have sat somewhere five times the size.
Willmott has completely rewritten the script, turning Bizet's beloved opera (to quote the programme cover) into a new musical version set in the year 1808 and framed by the presence of Francisco de Goya, portrayed by one of the company's stronger singers, Alexander Barria.
As the immortal artist informs us in the opening moments, three years after the Battle of Trafalgar, Spain has been overrun by Napoleon's French army, leaving its natives with the choice of collaborating or operating as an underground resistance.
Using music from the original, arranged largely for his own piano playing by Teddy Clements, a young but highly enthusiastic acting company of 17, several members of which are making their professional stage debuts, gives its all to what must be described as a musical rather than an opera, given the nature of the singing.
The story that they relate takes place in a Spanish garrison forced to carry out the orders of its French overlords. Somehow, a whole army is represented by two soldiers, Thomas Mitchells playing a common Corporal and Maximilian Marston in the role of Captain Velarde, a man of noble stock who has sacrificed his inheritance and joined the army, pursued by a lovelorn lady of equally esteemed family.
On the other side of the equation is a band of cheerful but dogged workers from a tobacco factory, led as everyone will have anticipated by Carmen, whose private life is as scarlet as her skirt. Rachel Lea-Grady takes to this role with aplomb, seducing both soldiers in her role as a spy loyal to the mother country.
Much of the original fits well within this framework, although there is not a toreador insight to inspire the tune, which makes a welcome appearance in any event.
In only 90 minutes, a relatively simplistic story is played out to a sadly tragic ending. However, much of the attraction of this lively performance lies in the ridiculously high production values demanded by this director.
The music was always going to be a joy and the singing while hardly operatic is pleasant, particularly when the whole cast comes together. The choreography by Adam Haigh is a revelation, working wonders in a limited space and showing off the talents of almost every cast member.
Add in an impressively solid-looking set designed by Justin Williams and Jonny Rust and Penn O'Gara's spectacular period costumes, together creating images that are clearly influenced by the great Spanish artist who has become our guide through the evening, and you have an experience to remember.
Reviewer: Philip Fisher