Carmen
Score by Georges Bizet, libretto by Henri Meilhac and Ludovic Halévy
Opera North
The Lowry, Salford
–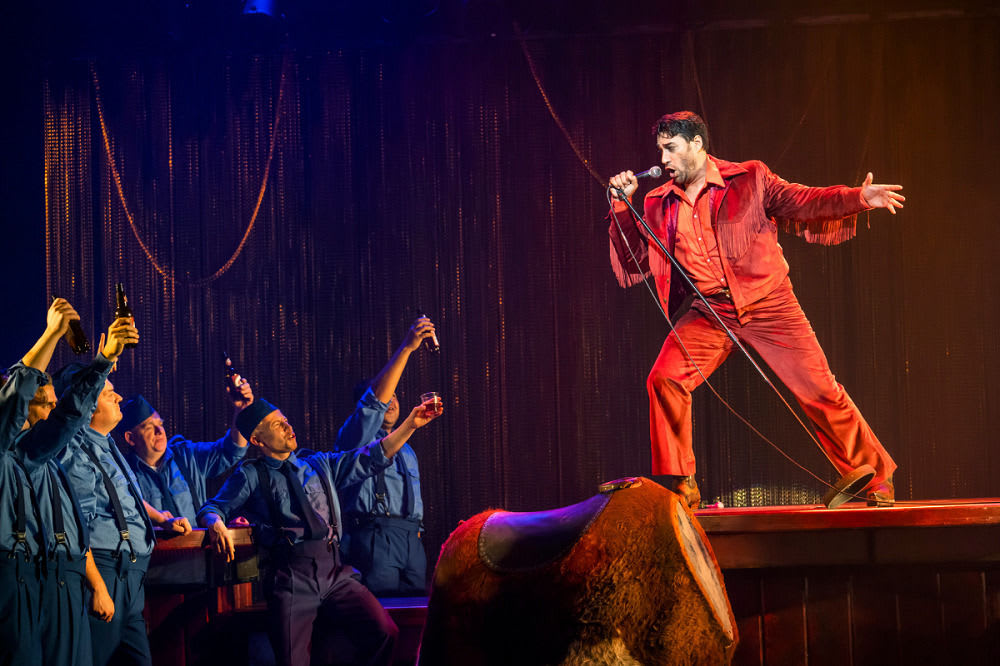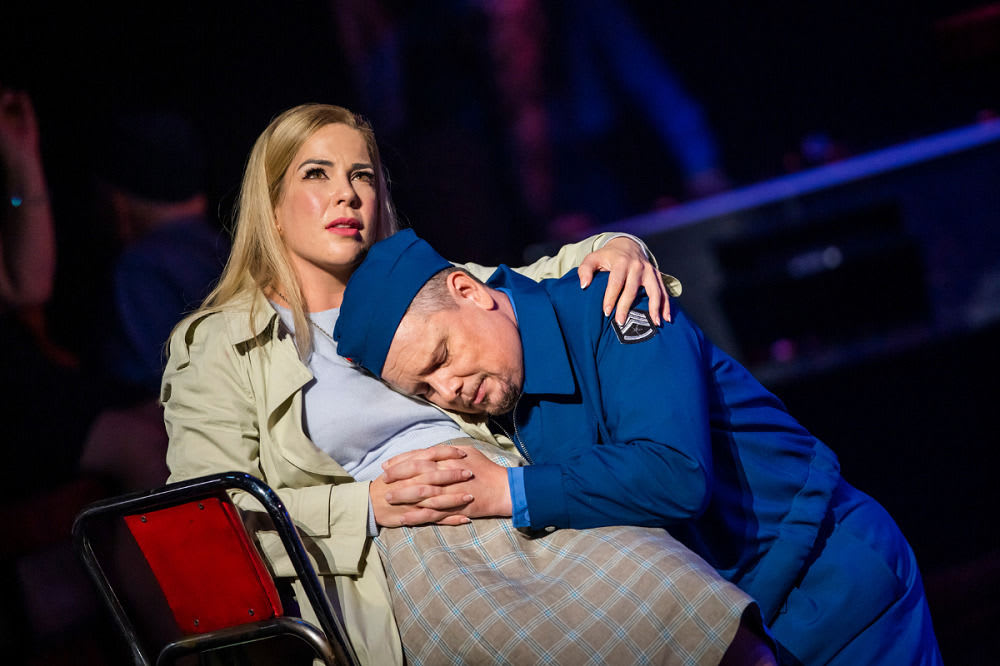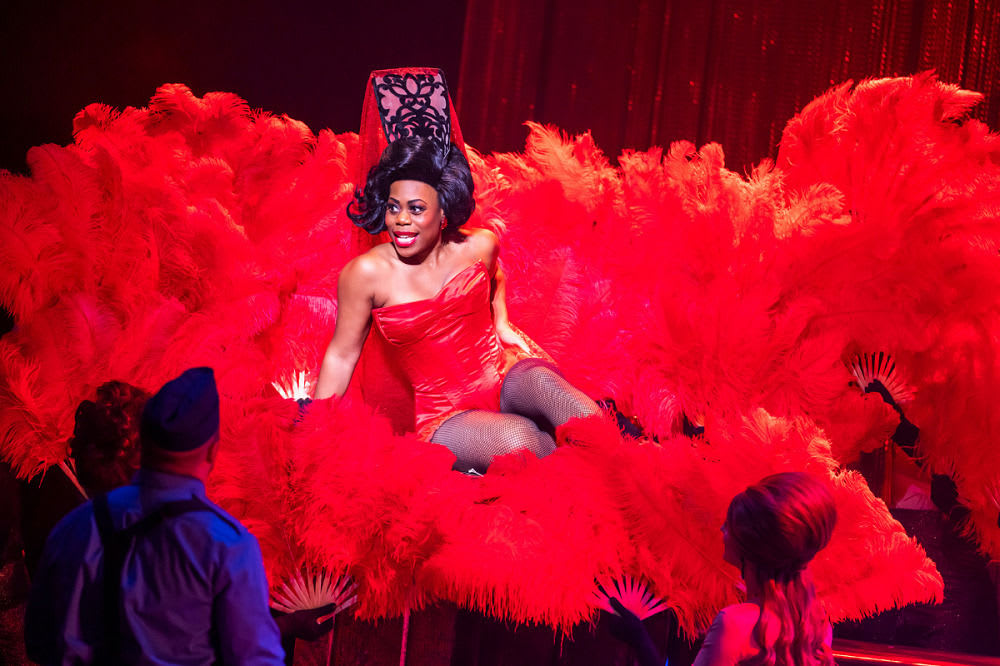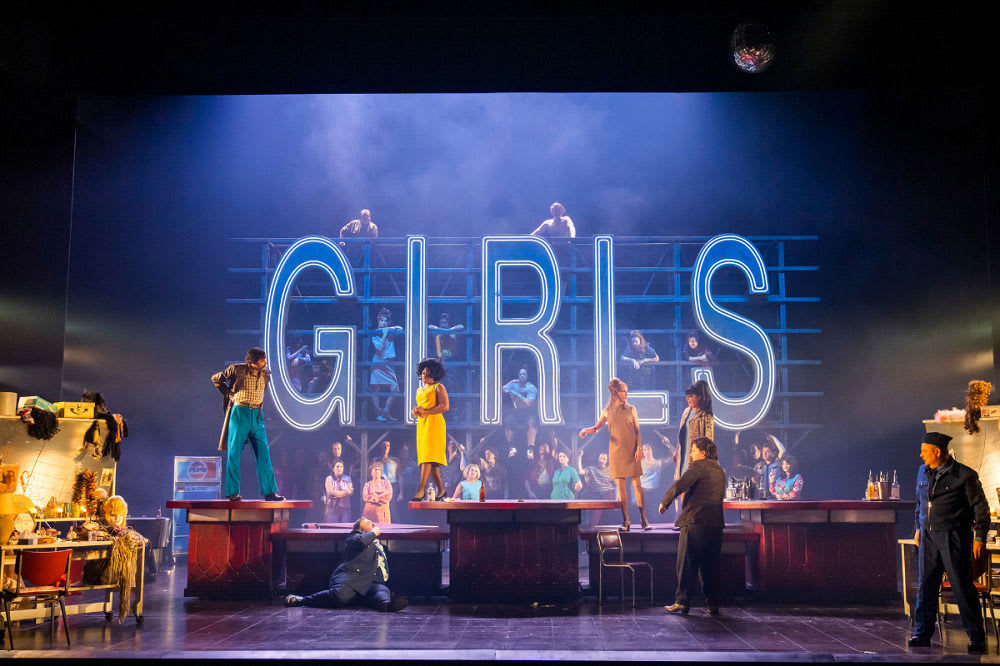 Since lockdown restrictions eased, Opera North has behaved like a company that just cannot wait to get back on stage. They were the first company to return to The Lowry even though the conditions—performing in concert format to a sparse socially-distanced audience—were hardly ideal. Now conditions will allow for a full production, the company cannot be blamed for opting for a classic: Bizet's Carmen. The overture alone is probably worth the price of admission.
However, director Edward Dick does not take an easy approach; this is not just a modern-day setting but also a production which aims to make a story in which women are usually portrayed as amoral, corrupting seductresses less misogynistic and more palatable to a contemporary audience. The plot moves from Spain to present day USA where, in a small American town, single mother Carmen (Chrystal E Williams) performs in a burlesque club under the name La Carmencita. Carmen is tempestuous and capricious—her liaisons rarely last more than six months. She sets her sights on soldier Don José (Erin Caves), ruining his career in the process, but when Carmen's affections turn to toreador Escamillo (Phillip Rhodes), events move towards tragedy.
The modernisation is only partly successful. In the relentlessly dark third act, Carmen's daughter is forgotten—only popping up again in the concluding sequence. But director Dick succeeds in establishing an environment hostile to women in which they make difficult choices just to survive. When the innocent Micaëla arrives, no-one thinks it exceptional she is routinely harassed by the soldiers barracked in the town.
Dick is an excellent storyteller. The shift in location and mood from a sleazy strip club to a drug smuggler's hideout is achieved simply but with strong impact. Colin Richmond's brash neon set revolves as if to reveal the dark underbelly of the community and Rick Fisher's lighting shifts into a twilight mood. The androgynous master of ceremonies removes jewellery and make-up to become anonymous. The incidental details pack a punch—armed guards patrol the set and a woman in the foreground weeps openly. When Carmen reads the cards and predicts her own doom and that of her lover, other characters regard the whole thing as a joke.
As always with Opera North, there is a strong sense of spectacle. Chrystal E Williams enters descending from the roof for a full burlesque routine. The conclusion to the first act with the chorus hanging onto the skeleton of the massive set is stunning.
There is a strong contrast between the characters. Chrystal E Williams's Carmen is a powerful woman responding to a misogynistic environment. Williams's commanding performance is masculine and dominating but morally ambivalent.
Erin Caves's heartfelt performance shifts the theme of the opera towards the corruption of an innocent. The descent of Caves's Don José from an upright soldier in the opening act to a slovenly drug user in the third is heart-breaking. Phillip Rhodes's Escamillo is a parody of macho behaviour—it is clear the comparisons he makes between himself and soldiers are ridiculous. In a fringed jacket, Rhodes struts around the stage like an Elvis impersonator rather than the King himself; he ends the third act outlined in neon and is clearly intended as a joke in comparison with the sincerity of Don José. Carmen's preference for Escamillo over Don José seems, therefore, fatalistic—a determination to fulfil the grim prophecy of her own doom.
With its new production of Carmen, Opera North, once again, shows how a genre regarded by many as outdated can be made sharply relevant and powerful.
Reviewer: David Cunningham