Cash Cow
Oli Forsyth
Hampstead Downstairs
–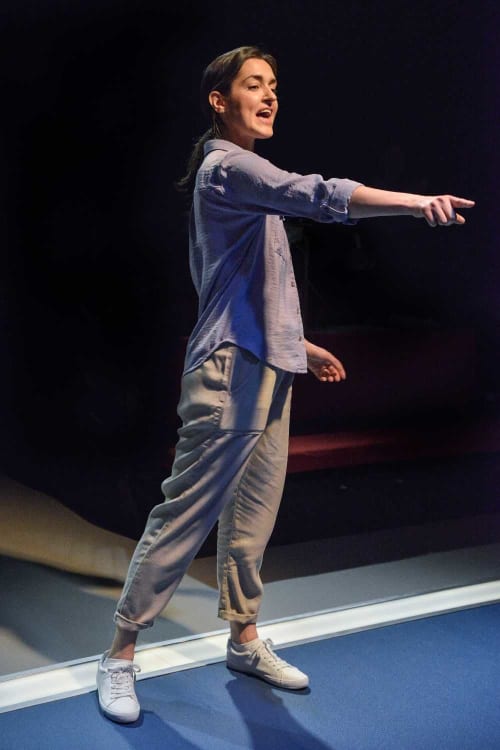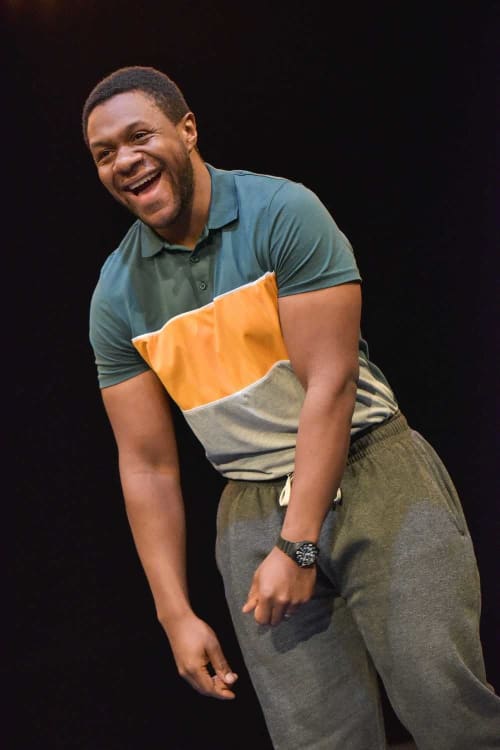 With Wimbledon just around the corner, there is no better time for Hampstead to première a play set in, but more around, the world of professional tennis.
Cash Cow is intended to be a warts and all portrayal of a female British tennis star from before birth to six years after her retirement from the professional scene.
Unusually, the protagonist is pretty much a lacuna, only occasionally appearing and then speaking monosyllabically.
Instead, Oli Forsyth's two-hander shows us the unnamed prodigy through the eyes of her working-class parents, Nina a care worker played by Phoebe Pryce and Jonathan Livingstone's Ade who labours in the construction industry.
The story itself is equally elusive, told in soundbites that rarely stretch to more than 30 seconds and jump around in time and space, sometimes challenging clarity and coherence by doing so.
Deconstructed, the frequently warring couple shares a sad story of a little London girl who fulfils her dream before it goes horribly sour, like a very dark, heavily contrived fairytale.
The young girl has led an unexceptional life up to the age of seven, when she her life is changed by a charitable exercise which takes the underprivileged on to a tennis court.
From there, the story is relatively predictable. She excels, gets an opportunity to join an elite trainer at vast cost, moves out of the capital and then to another in the United States, rising up the rankings, much to the delight of her proud parents.
However, rifts develop as a dedicated professional career takes off into the stratosphere, Svengali-like coaches becoming surrogate parents and even lovers.
By the chronological end of the story, the divide between parents and 32-year-old daughter has become tragical, possibly farcical. Each is suing the other for £¾ million, while mum and dad profess undying love for a daughter whom they haven't seen in three years.
In a 90-minute-long production directed on a thrust stage by Katie Pesskin, there is an awful lot of unnecessary shouting, while Nina and Ade spend much of their time remonstrating with each other and navel-gazing about what went wrong.
Throughout, viewers might feel that this is a missed opportunity, since had they been able to see and get under the skin of the tennis prodigy herself, Cash Cow might well have offered a considerably deeper and more rewarding evening.
Reviewer: Philip Fisher