Cats
Music by Andrew Lloyd-Webber, based on Old Possum's Book of Practical Cats by T S Eliot
Neil Simon Theatre, New York
–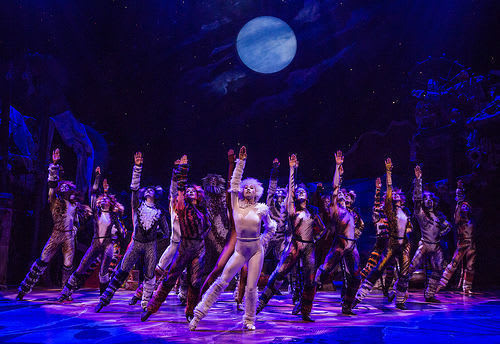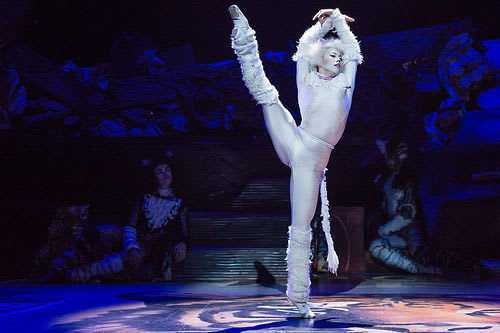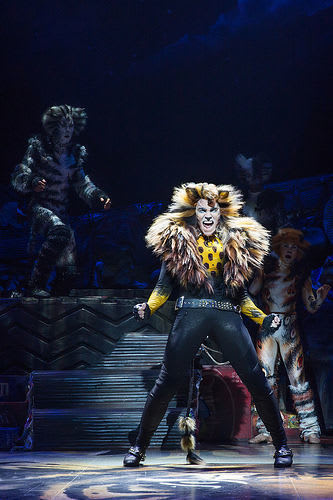 No New York trip would be complete without at least one visit to see a crowd-pleasing musical. That probably means either Disney or Lloyd-Webber, the biggest franchises in this market.
Cats is one of his Lordship's perfect packages, guaranteed to please young and old through the kind of variety familiar in the days of vaudeville and music hall, meaning that there is something for everyone to enjoy.
The action takes place on a rubbish tip that extends through the stage area and into the auditorium, where feline performers make regular forays to befriend children in the audience.
The main purpose is to relate short stories borrowed from Old Possum's Book of Practical Cats by T S Eliot, accompanied by music and frequently spectacular dance routines.
The musical influences are widespread with everything from operetta through jazz, ballad and cabaret to rock. Undoubtedly the showstopper is "Memory", especially when delivered as a souped-up finale by Mamie Parris playing Grizabella, the sad old timer remembering her pomp as she limps wearily around the stage.
However, there will be proponents for many of the other songs such as the opener, "Jellicle Songs for Jellicle Cats", "Magical Mr Mistoffelees" and for this theatre fiend, the witty but meaningful "Gus the Theatre Cat". Then there are big show tunes like "Skimbleshanks the Railway Cat".
Not that many New York visitors, mostly tourists anyway, would realise it but T S Eliot's poems which underpin the 2¼-hour performance make some metaphorical observations about his fellow Londoners and their lives in the 1930s. Perhaps the most obvious was "Bustopher Jones: the Cat About Town".
The show might be 35 years old now but the current New York cast, working with new choreographer Andy Blankenbuehler, who in turn has based his efforts on original vision of Gillian Lynne, struts its stuff with energy and enthusiasm.
The dance crew is amazing, using many styles. The most eye-catching, thanks to her lithe movement and white costume, is Georgina Pazcoguin playing Victoria.
Plot-wise, the show has the feel of a series of individual poems strung together to support popular song and dance. To the extent that there are threads, these primarily involve Grizabella's distress and her desire for rejuvenation.
It may not be the greatest piece of art but this is a wonderfully imagined classic of its type. As such, Cats is yet another of Lord Lloyd-Webber's long-running hits that will continue to come back and please family audiences around the globe.
Reviewer: Philip Fisher