Chalet Lines
Lee Mattinson
Bush
–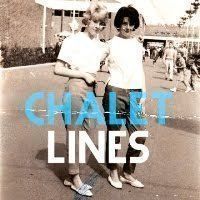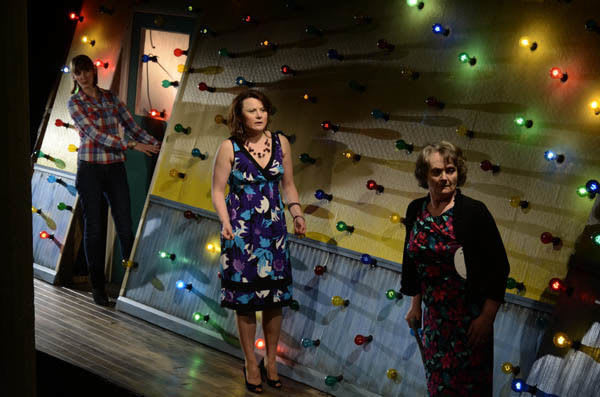 Madani Younis introduces himself as the Bush's new Artistic Director with a bittersweet comedy about a working class family at war with itself across three generations.
This co-production with Newcastle's Live Theatre may be set in the North East but has an old-fashioned feel and is a true Bush play with its warmth and concentration on ordinary, if rather eccentric characters.
The drama takes place at a Butlin's Holiday Camp that has effectively run in the family for around half a century, witnessing a long line of happy events that quickly accelerate like a runaway train towards disaster.
The opening scene witnesses three generations getting together to help Gillian Hanna's Barbara enjoy the experience of being "Seventy Years Young".
Lee Mattinson has a great talent for one-liners, ensuring that there are some rich belly laughs as we get to know the family.
It soon becomes apparent that the pivotal character is sex-crazed Loretta played by Monica Dolan. She is responsible for her mother's party, which is perfect in almost every regard. To be more exact, if you love events where there is no food, everyone has a terrible time and the long lost sister that grandma is desperate to see is stuck miles away, it is an uproarious success.
The two representatives of the thirtysomething generation who complete the family in the opening act could not be more of a contrast. Robyn Addison plays self-obsessed Jolene, a gorgeous blonde who is unlucky in love, while her happily married sister, Laura Elphinstone suitably sympathetic as introverted Abigail especially when she addresses to teen angst, is homely to put it politely. Her main trouble stems from the relentless, heartless bullying of a disappointed mother who cannot accept a child that is not her clone.
The second scene tracks back 16 years to the hen party for Loretta's sister Paula that Mum and Gran gatecrash with hilarious results. Sian Breckin's character is the only normal person on the show, desperately trying to stop Loretta from railroading 16-year-old Abigail into an unwanted night of debauchery.
By now, we begin to understand that whatever might be showing on the surface, misery is not too far beneath for each of these five women but it is only when we go back a further couple of decades that its true extent and depth can be recognised.
Now, in the early sixties, we observe history repeating itself (albeit backwards) as the events on the eve of Barbara's wedding show that the geriatric party animal was once as shy as Abigail. To add to the effect, her own frostily ambitious mother was a replica of Loretta, the point made more obvious by doubling, which sees an impressive Monica Dolan glorying in the malignity of both women.
The final act back in the present day puts the last few nails in the coffin. By then, under Younis's careful direction, each of the actresses has been given the chance to shine like the tackily coloured party decorations and coloured lights that garnish Leslie Travers's symbolically collapsing, t-shaped , semi-thrust set.
Chalet Lines, which opens a season entitled New Writing New Artists, manages to balance comedy and pathos pretty well and, even though the characters tend to be rather one dimensional, suggests that following Josie Rourke's departure to the Donmar, the new Bush is in safe hands.
Reviewer: Philip Fisher