Chaplin: Birth of A Tramp
Ross McGregor
Arrows & Traps Theatre
Brockley Jack Studio Theatre
–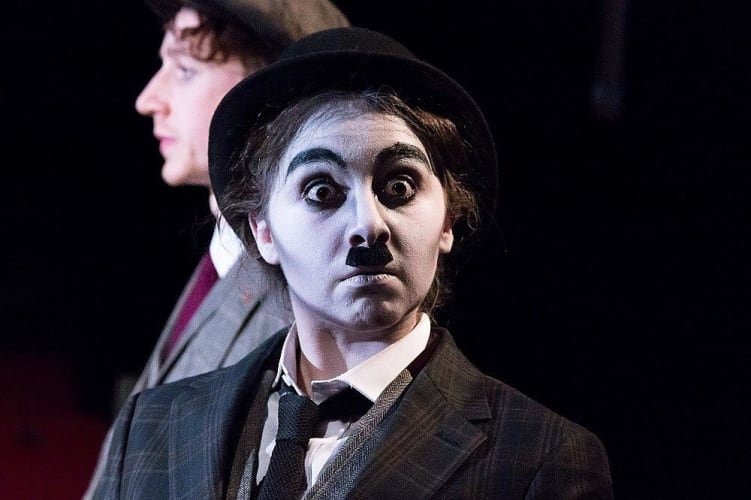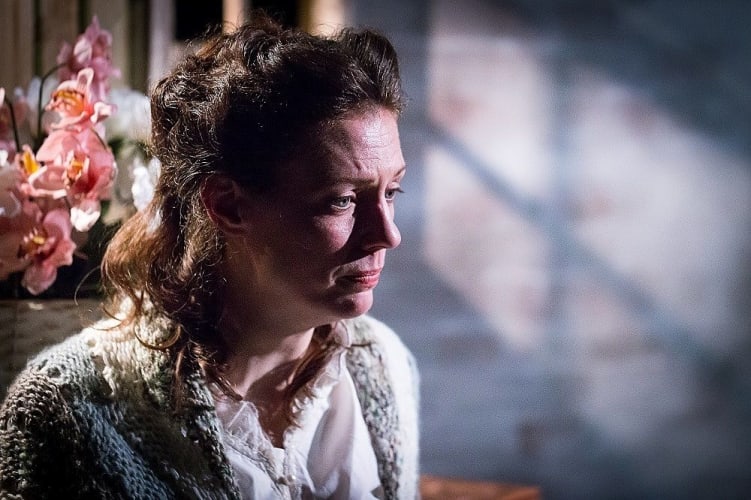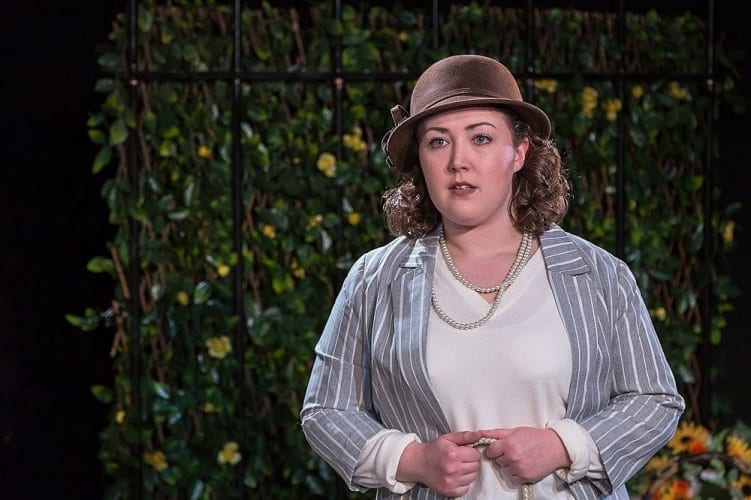 Charlie Chaplin is the man behind one of cinema's imperishable iconic images.
Ross McGregor's, Chaplin: Birth of A Tramp, looks at how he rose out of crushing poverty to attain international fame by playing a tramp, something that he could easily have become. It is a rags to riches via rags story.
We join the piece in 1928 with Chaplin (Conor Moss) in his late thirties, a proven star of the silent movies and now wealthy enough to have established his own studio to feed his need for creative autonomy.
In parallel to this Chaplin, we see his younger self (Lucy Ioannou), set in late Victorian London where Charlie was born to a struggling music hall performer mother (Clare Aster), the second of her three sons by three men, Charlie having the double misfortune of being fathered by an alcoholic fellow performer.
With great clarity, McGregor progresses their stories side by side, the child and the adult unified by mirrored actions, and young Charlie remaining silent, The Little Tramp in the making, being voiced by his older self.
The older Chaplin speaking as the younger boy rings like an echo, a continual reminder that this great cinematic figure could never escape having witnessed the inside of a workhouse, any more than he could ever shrug off the character that brought him international recognition and undreamt of wealth.
Alongside this effective technique, there is another echo. McGregor uses silent movie-style comic sketches (movement director Stephen Sobal) that show young Charlie's experiences surface in the form of Chaplin the filmmaker, illustrating how the one informed the other.
Charlie's childhood was short and cruel, and by necessity he was working from a young age. It was his elder half-brother Sydney (Toby Wynn-Davies) who got him a job under impresario Fred Karno that subsequently led them both to America on tour.
From there, Chaplin was engaged by Mack Sennett (Benjamin Garrison) for his Keystone Studios where Chaplin was to find the clownish Little Tramp character and work with established film actress Mabel Normand (Laurel Marks).
Perhaps it was because of Sennett's seemingly chaotic and unforgiving schedule—more than thirty films in 1914—that when Chaplin could afford independence he gave up hope of becoming a serious stage actor and ploughed his great wealth into breaking new ground in filmmaking and perfecting his craft.
And perfect he did. McGregor shows us a Chaplin obsessed with authenticity, putting Virginia Cherrill through her paces as the blind girl in what would become the 1931 film City Lights—277 takes because he didn't like the way she said the line, though no one would ever hear it.
We see other unattractive traits too with Chaplin abrogating responsibility and forcing the dirty work onto Sydney, who had largely given up his acting career to become Chaplin's business manager.
These are mere glimpses at the workaholic, precisionist extremes Chaplin would go to and the hardships his fellow actors and employees had to withstand. One can't help but wonder whether the neglect he experienced as a child impaired his treatment of others.
McGregor draws a line at 1940, the year when Chaplin, now 51, releases The Great Dictator.
In this overtly anti-fascist satire, Chaplin, who for more than a decade resisted making talking pictures, makes his first talking appearance on film, and in a serious role.
This is not only a creative turning point for Chaplin the filmmaker and actor, it marks the end of an era and confirms The Little Tramp's retirement. The clown has gone.
Wisely, McGregor focuses on Chaplin's professional career, staying clear of the controversy surrounding his personal life during this period which, for starters, includes three (of his four) marriages, at age 29 and 35 to sixteen-year-olds, and at 47 to a twenty-two-year-old, and his various affairs.
We don't need to see into his salacious and predatory private life to understand that as writer, director and leading man, as an international star and as owner of the studio Chaplin was demanding, used to getting what he wanted and answered to no one, all of which hints at the type of monster that he must have been.
Despite these markers, what lingers from McGregor's production is an aching fondness for The Little Tramp. This is thanks in no small part to the beautifully detailed performance from Lucy Ioannou, who retains Chaplin's recognisable childlike qualities as she transforms young Charlie into The Little Tramp.
Chaplin's enduring legacy is this bashful, endearing character, the desperate wretchedness of his childhood making The Little Tramp's wistful look all the more painfully authentic.
Chaplin: Birth of A Tramp goes on tour in April, see Arrows & Traps Theatre web site for details.
Reviewer: Sandra Giorgetti