Character Breakdown
Zawe Ashton
Chatto and Windus
Released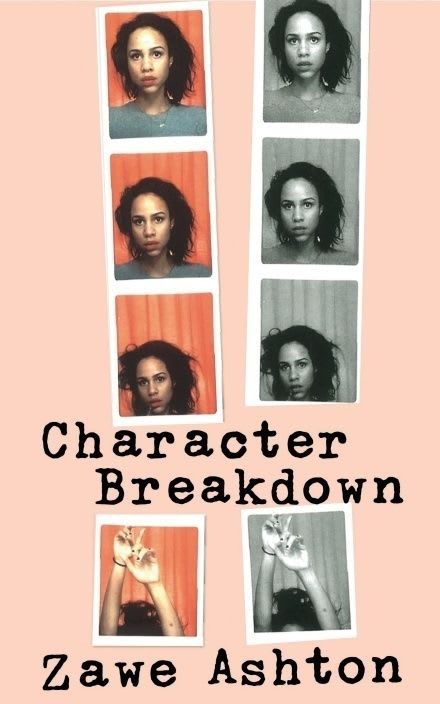 Biographies of actors are generally relatively predictable, although they can follow one of several different patterns.
Most were desperate to act before leaving the cradle, while many have family members in the profession, sometimes going back generations.
Either way, the presentation in this hardback book published by Chatto and Windus at the bargain price of £16.99 is typically straightforward.
What makes Character Breakdown refreshing is Zawe Ashton's unorthodox approach.
The book largely comprises three separate but interlocking journeys. One follows an anonymous actress's history, gig by gig from childhood, since she began professional work at the tender age of six.
The second derives from this, as the protagonist sometimes struggles to differentiate between the characters and her own life, revealing much about the latter along the way.
The third strand uses a series of short, film script-like dialogues to zoom in on the actress's inner life as it is being experienced today, honestly elaborating on insecurities that one must sincerely hope are drawn from imagination rather than personal experience.
What emerges is an extremely imaginative and well-written volume that has the pace and page-turning attractions of a novel, while gradually allowing readers to build up a comprehensive picture of the character at its centre.
She is particularly strong on some of the most pertinent issues challenging the industry today, helping readers to understand difficulties faced by women and those of mixed race, especially while trying to establish a career.
This book is also a frank exploration of the insecurities that conflict even a successful actress threatening depression and lack of self-belief, even when these hardly seem justified. One can only imagine that many others who have found it even harder to get steady, well-remunerated work will have suffered all the more.
Quite whether the unnamed actress of the book is a direct representation of Zawe Ashton remains unclear. According to a preface, "this is a work of fiction. But mostly fact." Readers will have to make sense of that for themselves.
In any event, the author who is currently starring in Betrayal and has a long list of credits on stage and screen to her name proves to be a fine, painfully honest autobiographer / novelist who constantly amuses and entertains in a book that is a good, witty read but which also gives purchasers a real insight into life in the acting profession today.
Reviewer: Philip Fisher