Charged 2
Plays by EV Crowe, Rebecca Lenkiewicz and Sam Holcroft
Clean Break
Soho Theatre
(2010)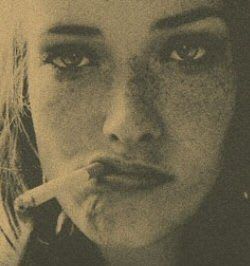 This trio forms part of a series of six short plays by top female playwrights presented by Clean Break, the company that supports women in prison. Charged 1 is being reviewed separately by Iain Finlayson.
Doris Day by EV Crowe
In the small, upstairs Studio Theatre, Doris Day tells the story of two young women graduates who have joined the Metropolitan Police. Daisy and Anna could not have less in common, although they are friends and have built up a mutual dependency that shelters behind rough bravado.
Anna, played by Rebecca Scroggs, is tall and tough, bristling with confidence. She intuitively understands the thuggish streak that is needed to succeed in the force, liberally provided by her unseen, on-off boyfriend Carl.
By contrast, the sympathetic Emma Noakes plays Daisy who is as delicate as that flower and even in uniform looks sweet. She empathises with criminals and, as a result, struggles to fit in with colleagues who invariably play down their own feminine side.
In a subtle play from a writer who has a Royal Court debut Kin opening later in the month, we see that for these two women the façade that they put up is false, not only fooling their peers but forcing the women to hide from their own hopes and fears.
That Almost Unnameable Lust by Rebecca Lenkiewicz
The best known of these playwrights gets the main house for the most thoughtful of this set of plays.
A keen, young writer, portrayed by Rebecca Oldfield, visits a group of prison inmates with the intention of providing therapy and deriving material for her new book.
Only two of the inmates are represented on stage, Janet Henfrey's silent Katherine and lippy Liz, played by Beattie Edney.
Their interactions are limited to say the least, as Katherine can do nothing but hiss sibilants, while Liz and, by report, the remainder of the inmates, offer cynicism rather than support.
Where the play really comes into its own is when we begin to hear interior monologues from the two prisoners. These are unbearably moving, explaining how ordinary women and up in prison and somehow eliciting sympathy that makes one forget their crimes.
Dancing Bears by Sam Holcroft
Sam Holcroft is turning into one of this year's biggest finds. In addition to writing While You Lie which played at Traverse during this year's Edinburgh Fringe, she is proving a versatile playwright who is well-suited to the short drama. She first demonstrated this talent with Pink in the Tricycle's Women, Power and Politics cycle and proves it once again with Dancing Bears.
Under the direction of Tessa Walker in a basement bar that becomes a car park or playground, a cast of four women play seven parts, utilising artistic transformations to change gender and make babies.
The opening threatens to get out of hand, as four juvenile delinquents heap praise on the beautiful, if potentially tiresome, game. They are led by Emmanuella Cole as mop-haired Aaron, a youth with footballing talent but not too much discipline.
He is the central figure around whom the dramas unfold. His sister Charity, played by Samantha Pearl, loves his best pal Dean (Ony Uhiara). The only problem is that Dean is a psycho with a truly mean streak.
Gradually, the lads' gang gives way to ladettes with the same problems, led by Razor Kay - Miss Uhiara again. She has the same mean streak as her alter ego Dean, though preferring the adaptability of razorblades to his favoured weapon.
Throw in a couple of babies and there is the recipe for a brief foray into today's Black underclass, which is doomed to repeat the mistakes of its parents. As a consequence, these representative teens have little to look forward to other than teaming up with their squealing kids in the periods between jail sentences. That is, if a knife doesn't end life much too soon.
Reviewer: Philip Fisher