Charlie Peace: His Amazing Life and Astounding Legend
Michael Eaton
Nottingham Playhouse Theatre Company and Belgrade Theatre, Coventry
Nottingham Playhouse
–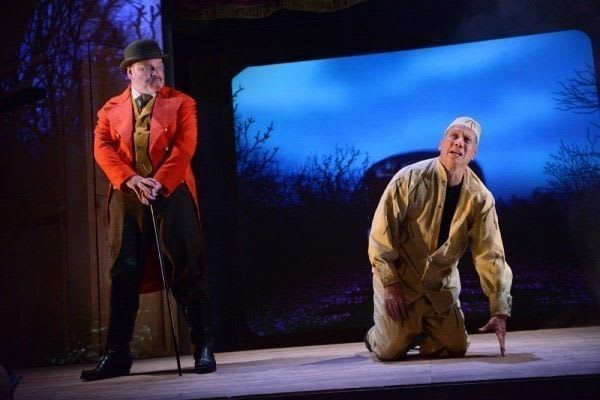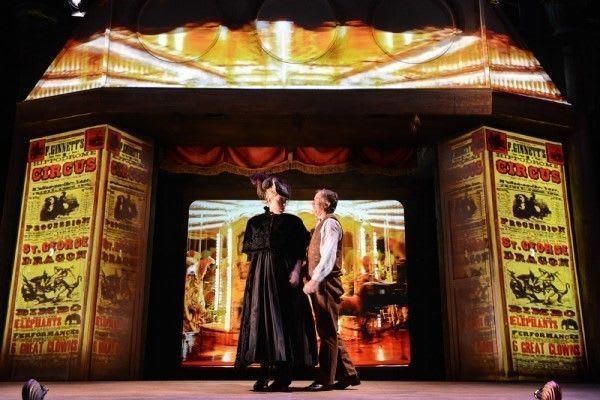 Michael Eaton's latest play is a curious piece: it tries to make a hero out of a man who had little to commend him and was a criminal through and through.
The true story starts in Victorian times at Nottingham's goose fair, with the set adorned with posters proclaiming you must see "the miniature half lady, the eighth wonder of the world" and Jacko, "the talking and performing fish caught in the River Trent at Sawley".
Alongside them, a sideshow has been made of Charlie Peace. But his amazing life was nothing to do with his appearance nor any achievement which might have earned him a place in the Guinness World Records.
At the age of 14, Peace was working in a Sheffield steel mill when a length of white hot metal shot through his leg. He vowed never to do an honest day's work again and decided that the more wealthy members of society would be his route to fortune. So he became a burglar, womaniser and a murderer.
The problem with Giles Croft's production is that Peace never comes over as a likeable rogue; any sympathy the audience might have is directed at his wife Hannah (Mia Soterious) who inexplicably puts up with his illegal and immoral ways.
Peter Duncan does a commendable job of portraying Peace, delving into the depth of his murky character and trying to find something good in him. But he has a tremendously difficult job on his hands.
It's almost impossible to feel compassion for a man who blew away his lover's husband and tried to claim it was in self-defence, and towards the end Peace reveals he also killed a policeman and let someone else take the rap for it.
That leads to a closing speech in which Peace rants on about the hypocrisy of everyone from bankers to the clergy, although this does nothing to make his character more likeable.
There's little feeling either for his American lover Katherine (Bridie Higson) who commits perjury at Peace's trial by denying they had an intimate relationship.
A further problem with Charlie Peace: His Amazing Life and Astounding Legend is that it doesn't know whether it's a musical or a melodrama. The tunes aren't particularly memorable and there aren't enough of them to sustain the production on their own.
Probably the high point of the evening is Norman Pace who plays the showman at the goose fair and provides a link between Charlie Peace's escapades as he leaves Sheffield for Nottingham and London. But even Pace doesn't seem totally at home in the role as his attempts to get the audience to join in with oohs and gasps don't always succeed.
Barney George's excellent set, which includes designs and projection by graphic novelist Eddie Campbell, is atmospheric, brilliantly evoking everything from Peace's spartan home to a mansion that he burgles and his prison cell.
Eaton's last play for Nottingham Playhouse was in 2010. The Familes of Lockerbie, about how the families of victims of the Lockerbie bombing came to terms with their loss, was stunning. But his latest work bears no resemblance.
The actors immerse themselves in their roles but on the night I saw it Charlie Peace seemed to be in need of an injection of pace and life to give it either an amazing or an astounding quality.
Reviewer: Steve Orme