Chaser
Howard Thompson
Blink.Theatre
Lion and Unicorn, Kentish Town
–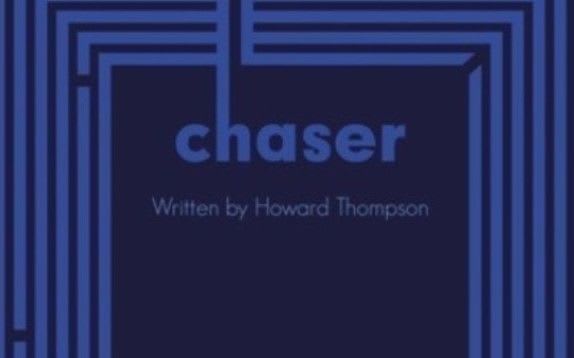 Chaser, playing in a double bill alongside Mr Kolpert, is an intense three-hander that attempts to take an oblique view of sex and, to a lesser extent, marriage today.
Its central character is John Dawes playing John Leslie, a bird watching musician who takes time out from his harmless habits to become a voyeur with stalking tendencies.
His obsession is Laura Meaton's bland Antonia, married to unseen Sam, seemingly as safe a husband as one could wish for but hardly exciting. As such, her marriage is not so much unhappy as almost unnoticeable.
Former singer Antonia gets her troubles off her chest thanks to the good offices and patients of Lowenna Melrose as her unlikely friend Sarah. To call the pair chalk and cheese is almost an understatement, since the glamorous blonde variously describes herself as an escort, sex worker, prostitute and whore, a strange companion for innocent Antonia.
Through 75 minutes, viewers are asked to thread their way through some poetic speeches from John, holed up in what looks like a twitcher's hut adorned with sheet music, and conversations between the ladies.
This requires great concentration since it is an effort to work out exactly how John has impinged on Antonia's life.
He may be a dreamer, a stalker or conceivably something worse. In any event, Sarah's bed-hopping makes her a catalyst for change. Only in the last knockings do his actions become apparent without really connecting to what has gone before.
Of the actors, Richard Dawes is the pick, depicting a rather quirky and likeable loser with considerable empathy and charm.
Under Sinead OCallaghan's direction, the scenes are divided by short, gratuitous injections of movement, the last allowing Laura Meaton to demonstrate her impressive tap talents, which may well be an indication of a future career on the musical stage.
Howard Thompson has created what might be a good if not wholly original underlying concept but badly needs a dramaturg to bring some clarity into what tends to be a mysterious and overly complex evening.
Reviewer: Philip Fisher