Chekhov's First Play
Text by Anton Chekhov, Ben Kidd and Bush Moukarzel
Dead Centre
Battersea Arts Centre
–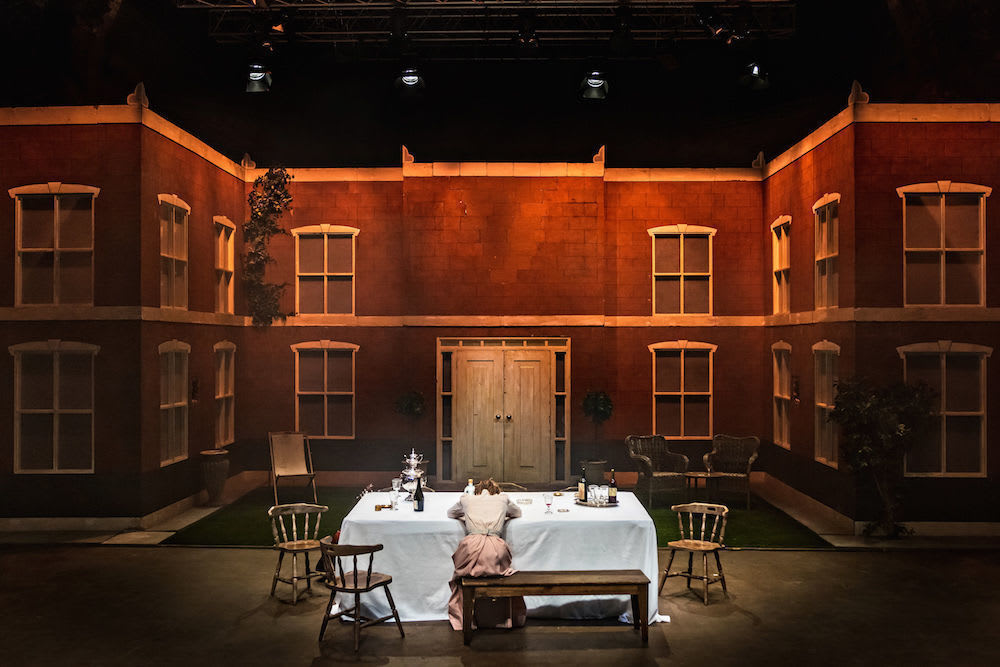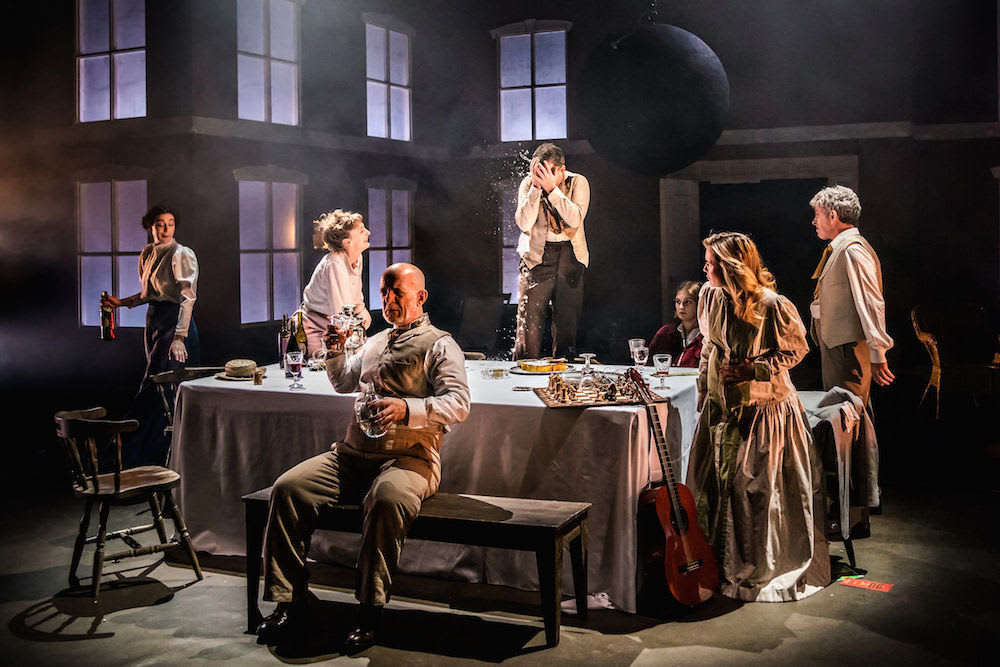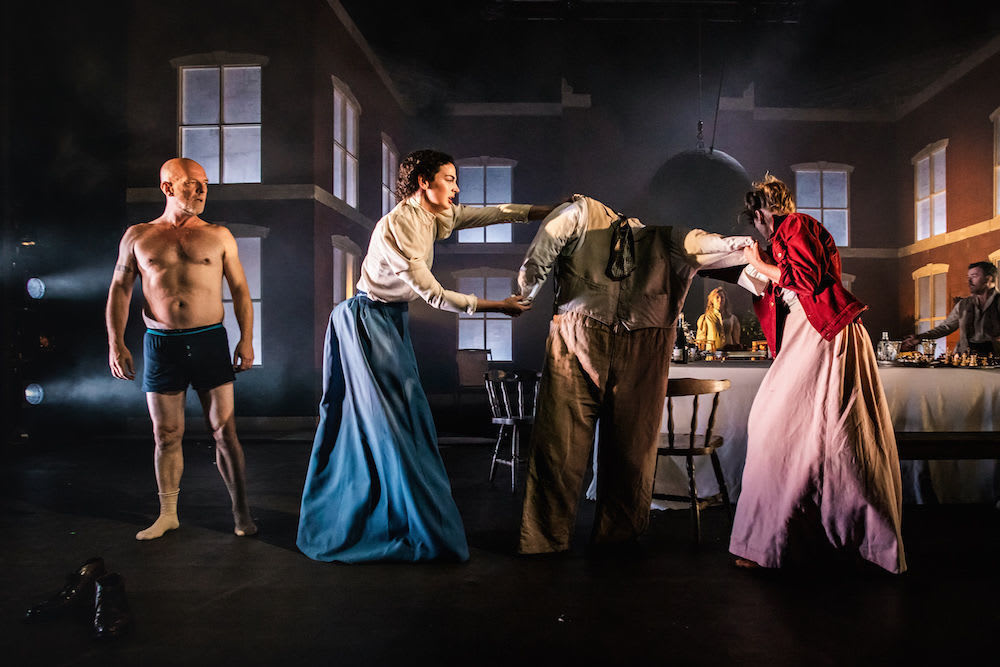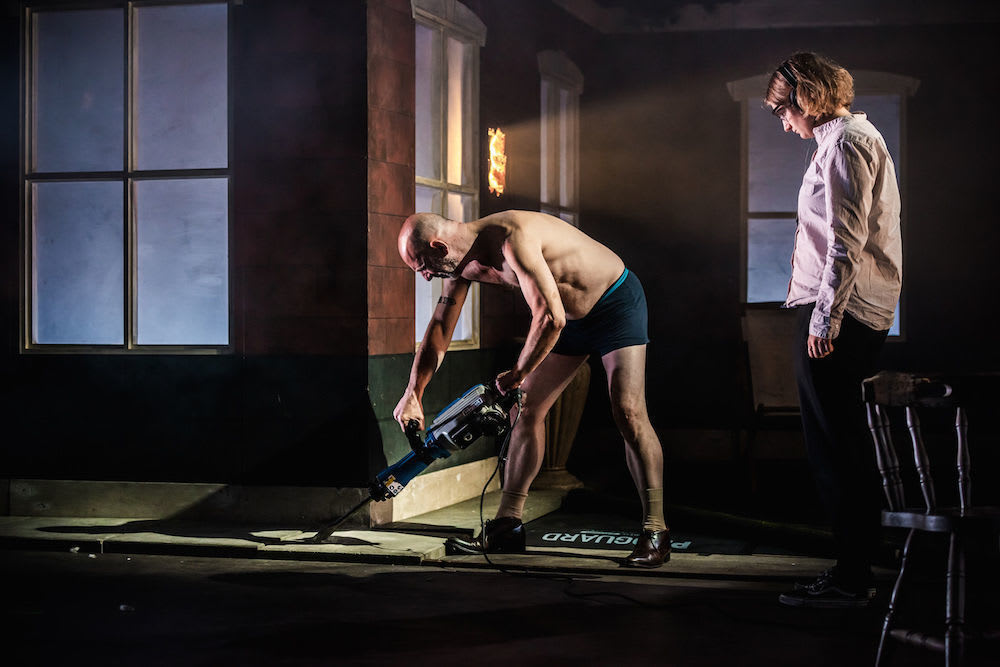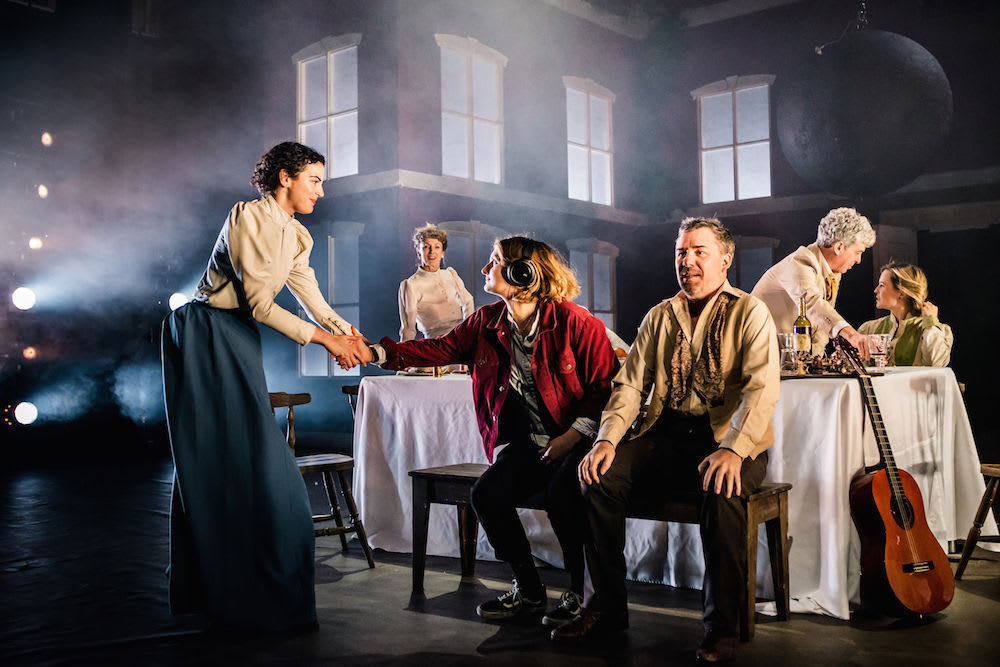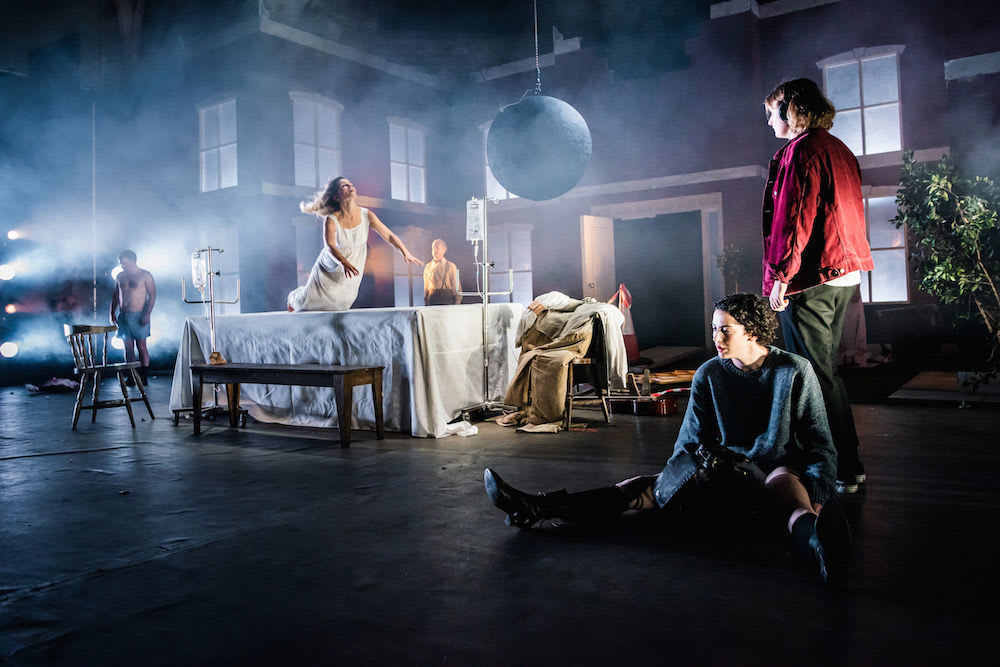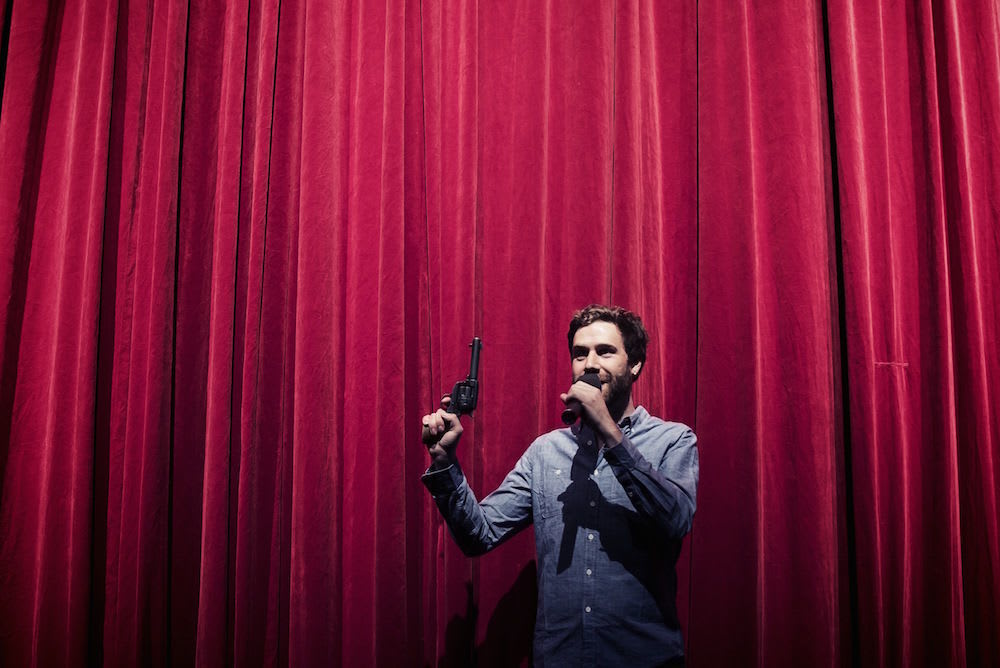 What would The Seagull's Arkadina make of this amusing 75-minute deconstruction of Chekhov's baggy first play, commonly known as Platonov? I ask, because the inspired conceit by Dublin and London-based Dead Centre Company writer directors Bush Moukarzel and Ben Kidd seems to me to be that it is her son Konstantin's early effort.
I have no text to prove it or even a cast list, but when Moukarzel comes on at the end with his head in a bloody bandage and proceeds to blow his brains out, there can be no doubt. He is the main man. This is his play; it is his voice in our ears.
Using Laurence Senelick's magisterial translation, Moukarzel and Kidd have rewritten and reduced ad Beckettian absurdum Chekhov's Untitled Play, which has all the seeds of his later plays and can often come in at 200 or even 300 pages, to just 55.
It's a psychoanalytical approach taking initiative from Chekhov's philosophizing. Talk, talk, talk, isn't that what his characters do, a Russian disease, but also an Irish one. And here it's the director that gets his chance to infiltrate the play, to explain the subtext, the people in the play, with his jokey commentary and critique of the actors ("oh, she's underplayed that line"). Is he having a nervous breakdown as lines are missed and three pages of the script are jumped—actors "are so unreliable".
We listen to the play, sound effects (a fly buzzes in one ear then the other) and to Moukarzel's interjections and comic disquisition, through headphones. The actors lip synch, which liberates their movement (choreography Liv O'Donoghue): this is Meyerholdian physical theatre. Centuries collide. And though seemingly slight, there is much ballast in Chekhov's First Play.
You take from it whatever you want on any level—just a fun evening full of banter taking the piss out of these highly strung Russians or a serious disquisition on the actor's, director's, playwright's world. Konstantin's… and Chekhov's. Both, I'd say. Metaphysics meets Edinburgh Festival stand-up.
All Chekhov's themes are there: rich Glagolyev is made to take off his padded suit (very Gogolian) and pick up a pneumatic drill and work. The crumbling estate has a wrecking ball—later set alight like a Christmas pudding—swung at it.
Chekhov's large cast is shrivelled to a mere six: Anna Petrovna, her stepson Voinitsev, his wife Sofya, Triletsky the doctor who has forgotten everything about medicine (which Chekhov play has seeped in here?), Platonov's wife Sasha, and the aforementioned Glagolyev, if one doesn't count the lucky soul pre-picked (I guess) out of the audience to play the long awaited (Godot?) mystery man Platonov.
They have been waiting a hundred years for him—"now we can have the fireworks"—the wrecking ball. His wife's "you're like a stranger to me" gets a big laugh.
This is a genius move. Instructed through headphones, a young chap does exactly as he is told and it works. "But you Platonov seem so natural". If that's not a comment on an actor's trade or a director's wishful thinking, I don't know what is. Voinitsev is constantly moaning about only being able to get voiceover work. Yes, he's another actor. Aren't we all? And isn't this The Seagull with the wrong cast?
But first, Moukarzel addresses the audience, mic and gun in his hands. Moukarzel, a player in his own play, explains why we must like it, how it's relevant for today, why he is pointing a gun at us. To highlight Chekhov's quote about a gun in the first act having to go off in the next—the suspense is killing.
Very droll, but Andrew Clancy's set is seriously grand, Grace O'Hara's effects and onstage design dramatic, Saileóg O'Halloran's costumes period fluid, and Jimmy Eadie and Kevin Gleeson's sound design evocative.
If only one could sort out the pronunciation of Russian names—my ear twinges every time they say Plat-oh-nov with a long English oh—though the director is wise to this and has one character hit the wrong syllable in that name every time.
Sasha bleeds blue blood, the doctor TB red, there are saline and red wine drips for those that need them, there's talk of Viagra and sexism, why Russians have about four (!) names each, and a bloodied seagull drops dead from the sky when a gun is fired in the air. Someone orders a takeaway and a helmeted biker delivers it. Is this taking messy life getting in the way too far in this delirious mash-up? Characters step in and out of their roles.
A guitar is strummed and a song sung in Russian. "I should have definitely cut the song"—for once I agree. The actors speak in Russian when they are speaking English in the play. Maybe Moukarzel should have cut that too, but the audience thinks it is funny, this 'echt' Russian.
Platonov is the "superfluous man", the Hamlet of the area, overeducated, we are told—a lesson in Russian literary stylistics. But, in the end they are all "nobodies". Does he shoot himself because he doesn't know what he is doing, or because of the voices in his head: "will [they] ever stop commenting on everything?"
Dead Centre has been going only eight years, but it is on to something with its brief and jocund textual analysis as metatheatre—so much to take away in this digest of Chekhov's plays.
Reviewer: Vera Liber