Chelsea Hotel
Text and Choreography by The Company and Lara Ward
Earthfall Dance Company
Riverside Studios
–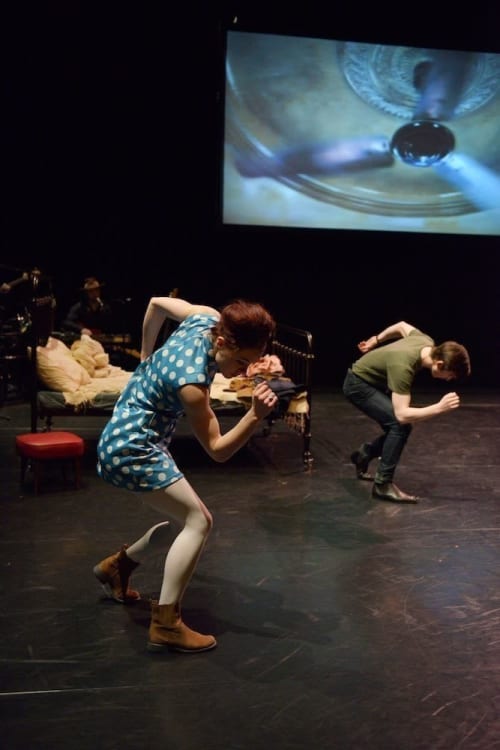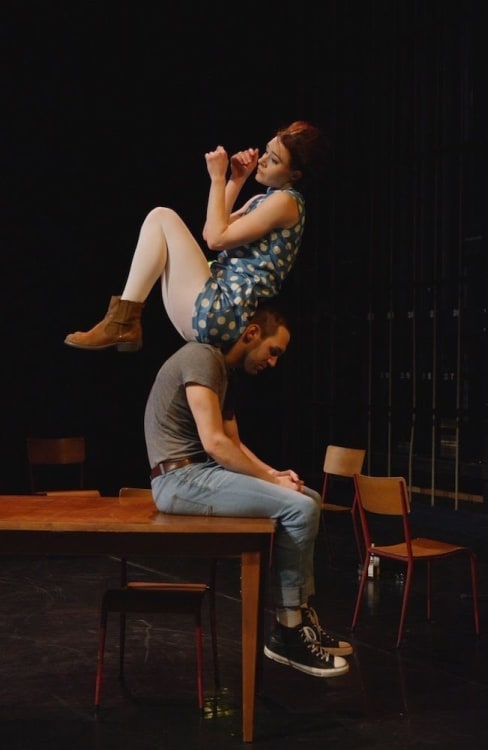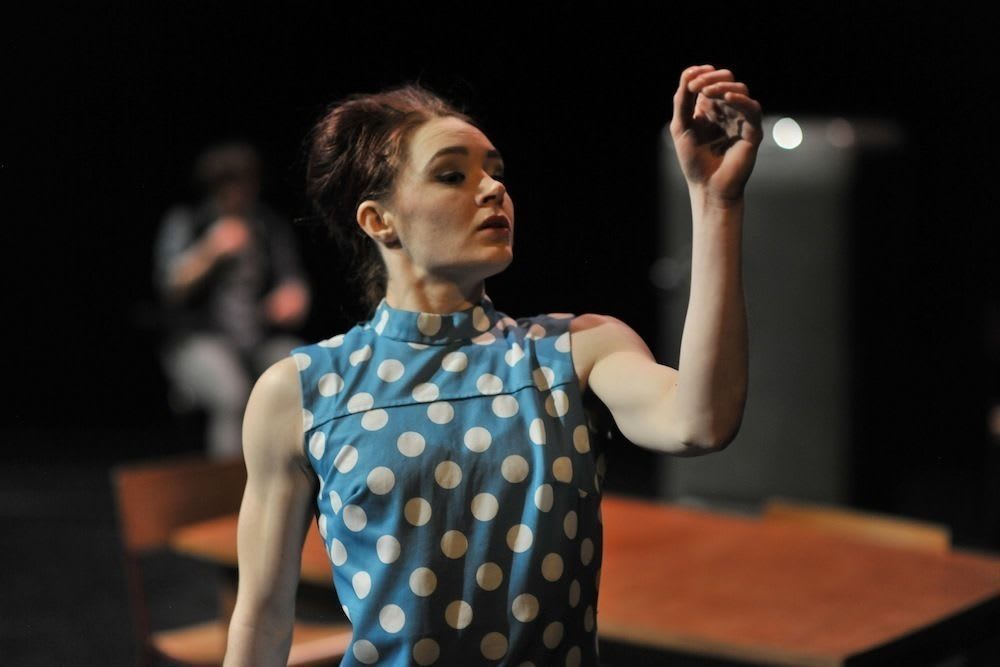 How can one resist New York's shabby, iconic Chelsea Hotel, its denizens so fixed in modern mythology? Opened in the late nineteenth century as affordable housing for artists, who hasn't passed through its doors, famous, infamous and the curious? Thirty years separate my first and last brief nostalgic glimpses.
Earthfall gives us a simmering brew, an essence de vie: two couples to represent and distil in various pairings, straight and gay, the spirit of Tennessee Williams, Janis Joplin, Dylan Thomas, Sid and Nancy, the Warhol Factory, and, most notably, Robert Mapplethorpe and Patti Smith, whose memoir Just Kids is a primary source: "Dear Patti, Rice in the fridge. I love you, but I think I prefer boys. Robert".
And the blood and guts of so many more, whose madness and creativity, despondency and despair, is appropriated for a seventy-minute evocation by Earthfall physical dance theatre in an impossible mission to touch the hems of these impossible creatures.
The music is not Leonard Cohen's, Lou Reed's, Joplin's, Hendrix, however, but an homage in sixties style-of by Frank Naughton, Sion Orgon, and Felix Otaola, composers and musicians—three guitars, keyboard and drums—mingling with the dancers, sitting on the bed. And they are very good.
As are the performers Ros Haf Brooks, Jessica Haener, Sebastian Languenuer, Alex Marshall Parsons, especially Brooks who dominates the action, riding Parsons's back, changing costume as she changes soul and heart, dancing on top of the fridge in stoned self-absorption.
Into this ghost-ridden mecca come a young tourist couple in awe, eager to soak up Chelsea Hotel's magic and mystery, hoping for inspiration. But inspiration often comes from suicidal gloom and there is plenty of that here. Dylan Thomas died in the room next door.
In tableaux vivants, in 'Katie Mitchell' video projections, and in confessional speech, imagining a kaleidoscope of narratives, angst-filled scenarios, drug-fuelled nights, exhibitionists and introverts, midnight cowboys and pimps fighting under neon lights, take their rightful place.
Ceiling fans, hotel corridors and service lifts, wallpaper slides and views from the window, stills that bring the past into the present, the present to the past.
Across a table and chairs, against a tall fridge, a couple tear each other apart ('why can't you hear any of my words?'—how familiar is that?), another huddle on the iron bedstead. Minimalist set (lighting and set by Mike Brookes) and a stage dynamic unafraid to go for long-held poses and inscrutable face-offs.
The inspiration of writers, musicians, and artists excavated in violent action, collective dance, meaningful stares frozen in time, also has two impish female ghosts in Victorian frocks flitting amongst the audience, tickling the ear of a nearby dance critic, getting into his hair.
The noble objective of artistic directors, Jessica Cohen and Jim Ennis, who founded the small-scale Earthfall in 1989, is 'passion and economy in physical performance' via stories, true and false. This they achieve in Chelsea Hotel, but I should have liked something more than a fine miniature.
Chelsea Hotel's volatile past, present and future, the incredible dramatis personae of its passing trade, the recent demise of Lou Reed, begs a bigger canvas.
Reviewer: Vera Liber