Choreographics
Choreography by Joshua Legge, James Streeter, Renato Paroni de Castro, Morgann Runacre-Temple, Fabian Reimair, Max Westwell, Stina Quagebeur
English National Ballet
Lilian Baylis Studio, Sadler's Wells
–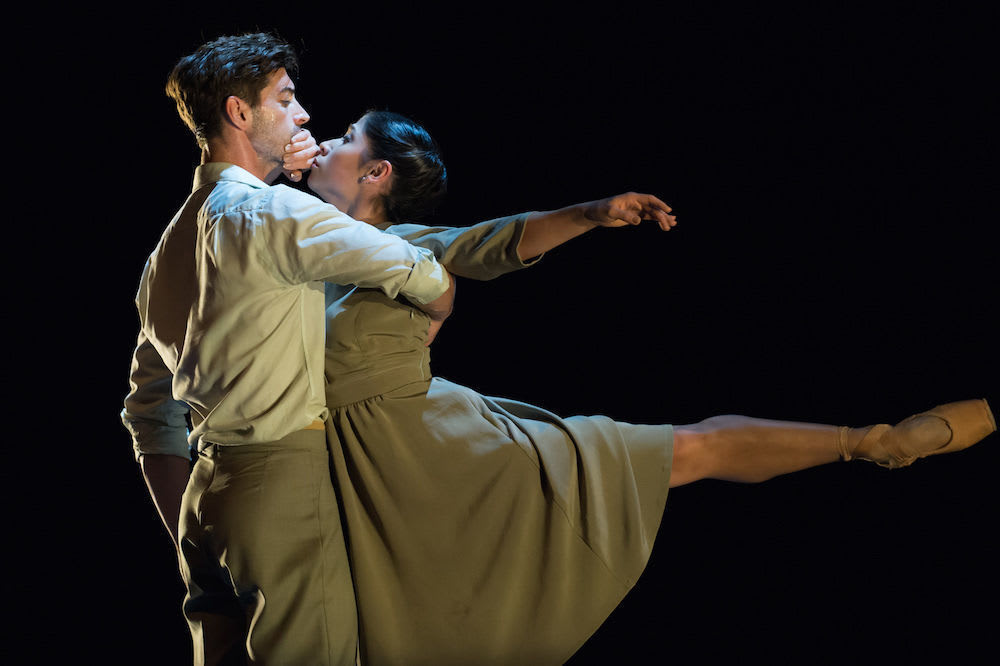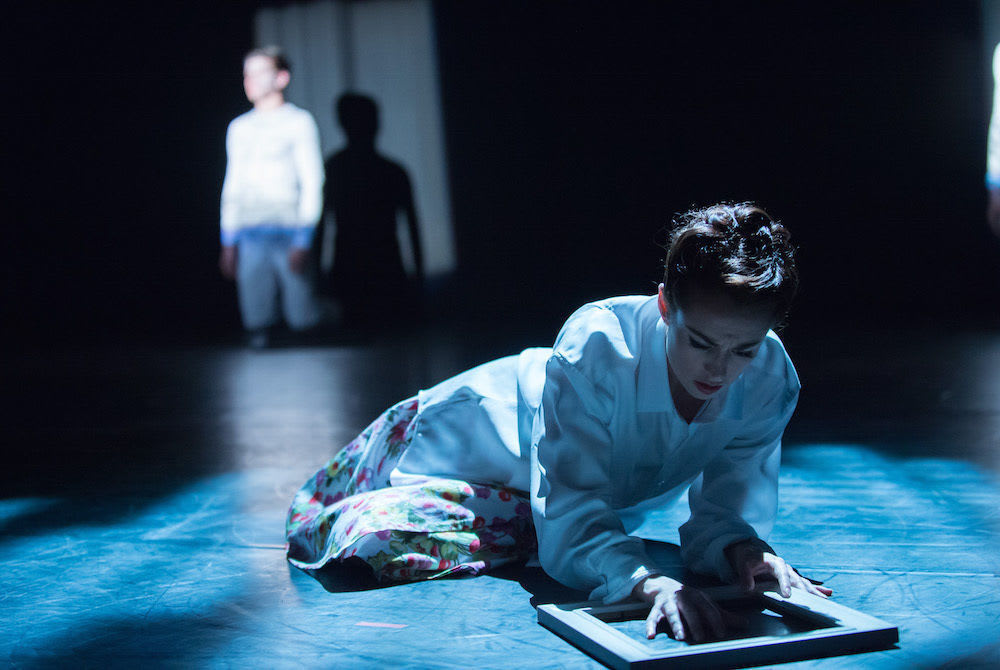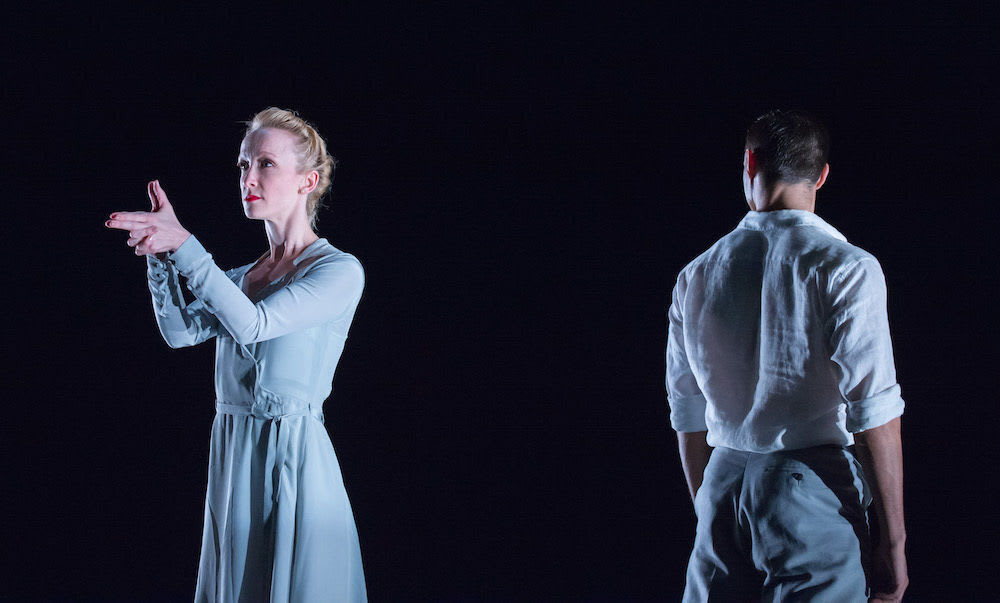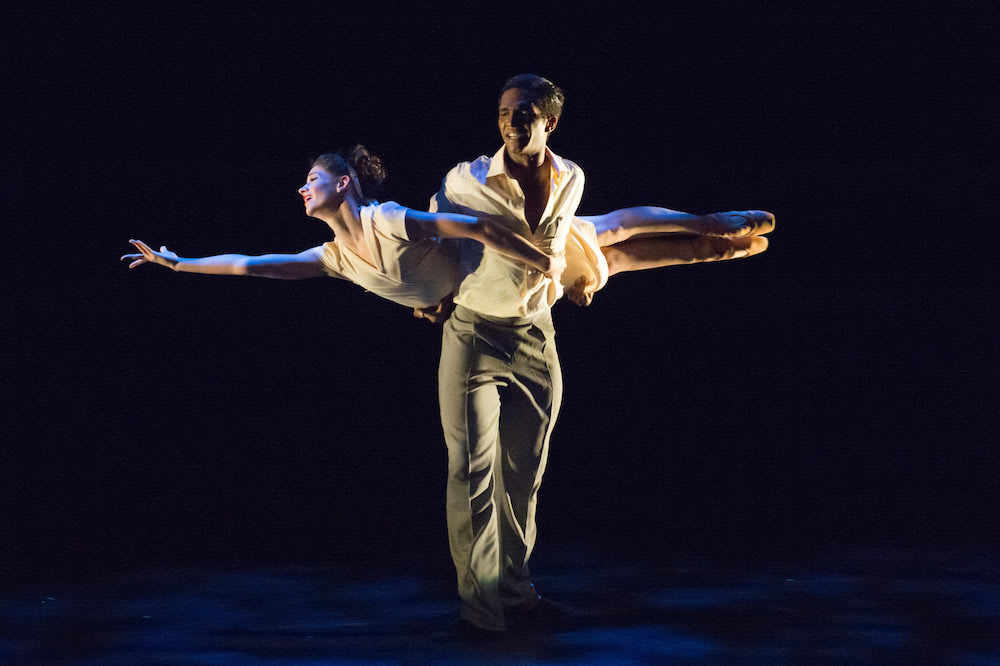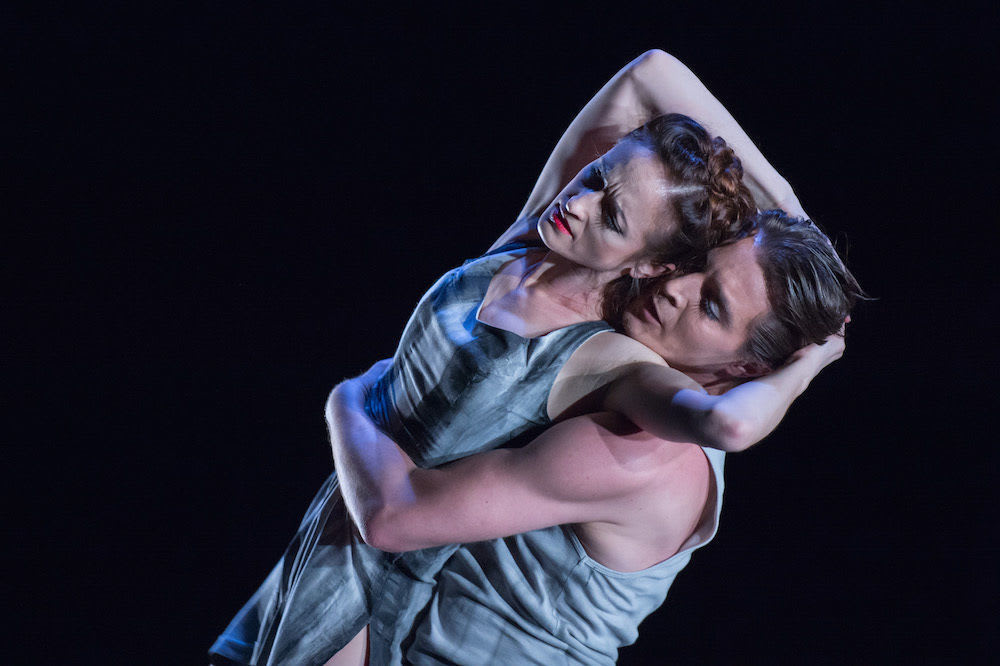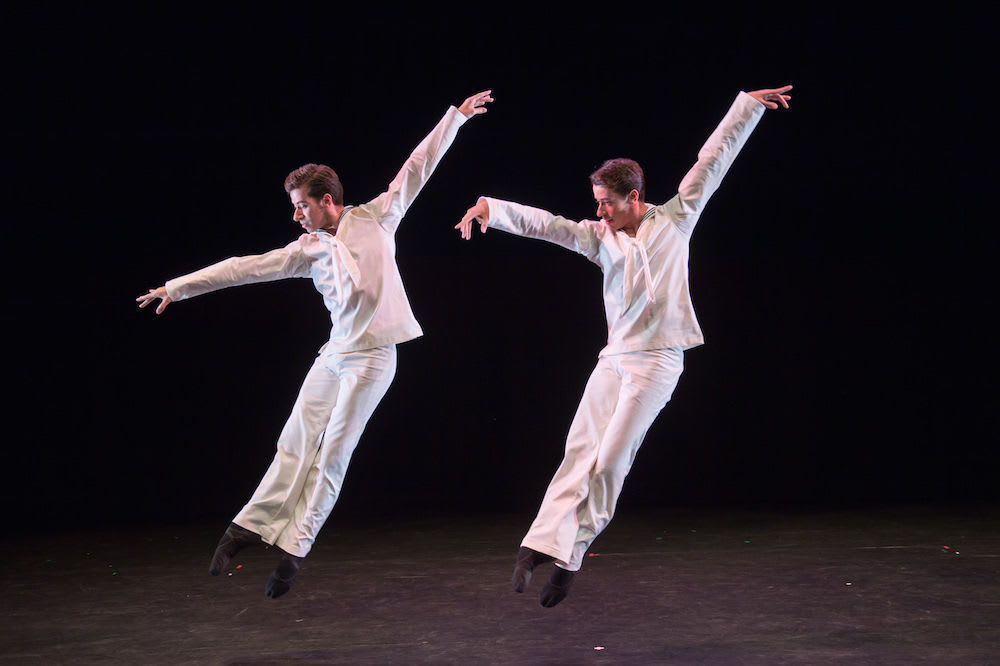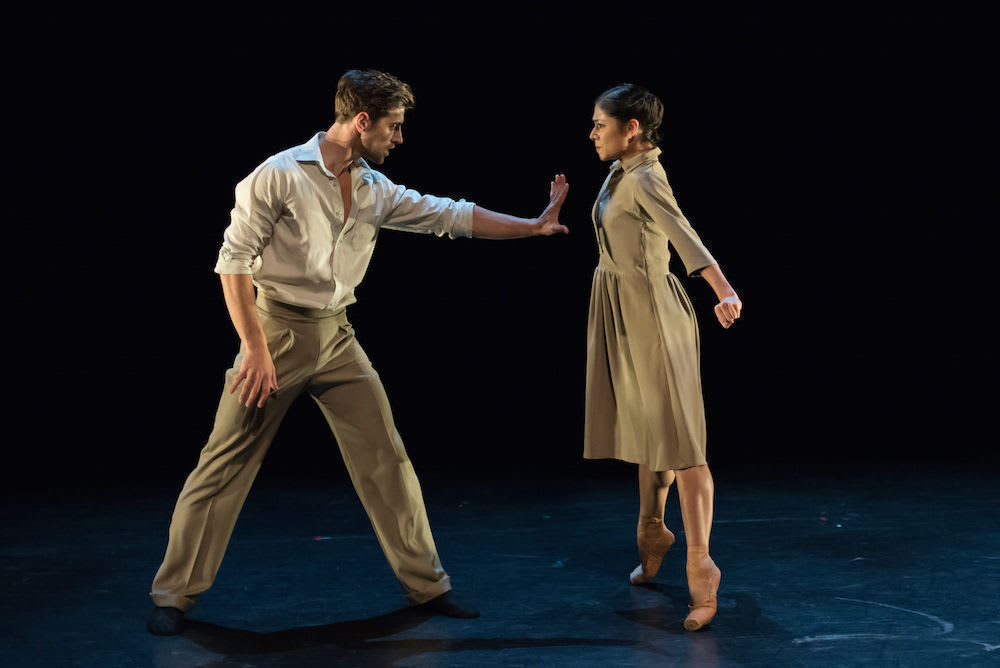 Where to begin: seven short pieces by rising choreographic talents, including two invited outsiders to the ENB choreographic fold, good music, fine costumes, and lovely dancers up close in the small Lilian Baylis Studio.
This could turn into a roll call of honour. All I can say is that not only does Tamara Rojo, English National Ballet's artistic director, set the bar high but she is also raising it year by year.
Last year the theme was WW1-inspired poems; this year the theme is post war America, a rich seam to mine. Soldiers and the loved ones left behind again, but also The Lady From Shanghai, the vilified Rosenbergs, and painter Edward Hopper and his wife.
The warm-up is given to the 2015 Choreographic Competition winner from the English National Ballet School, third year student Joshua Legge, his promising Babel tackling language barriers. Legge gives individual voice to four boys, and I notice BBC Young Dancer 2015 contestant Archie Sullivan amongst the group.
James Streeter takes on the heavy subject of capital punishment in his A Touch of Eternity, the cruelty of compassion, if that is what one can call a forty-minute final meeting, a wire mesh dividing them, on 19 June 1953 between condemned couple, Julius and Ethel Rosenberg, before execution. How do you say goodbye on death row after a life together? How do you dance time about to stand still?
A soundscape of water dripping and pigeons cooing in the distance (time measured in sound), Max Richter's insistent November, David Richardson's striped prison lighting and Louie Whitemore's prison garb costumes accentuate the couple's, Adela Ramírez and Juan Rodríguez, separation, two foci not one, until they join in sensual anguish under one spotlight.
With a considerable choreographic history to his name, Renato Paroni de Castro, one of the evening's invitees, in Memory of What Could have Been deals with loss. Two brothers go to the Pacific war in 1945, but only one comes back, the wrong one. Both had courted the same girl in red dress and white gardenia in her hair. Competitive boys.
Fortunately for de Castro, ENB has a set of identical twins, Vitor and Guilherme Menezes, to dance the jaunty sailor brothers on the town, and Sarah Kundi the beautiful girl, far too young to be a widow to dance with the black sailor-suited ghost of her dead husband. How does she tell them apart?
Second invitee, Morgann Runacre-Temple, choreographer-in-residence at Ballet Ireland, to a commissioned original composition by Laura Stevens, takes on Orson Welles and film noir in Give My Love to The Sunrise: 'doom and desire' in three cinematic snapshots, chance meeting, romance and betrayal.
She reaches back to 1947 and voiceover—Welles and Rita Hayworth's in character from The Lady from Shanghai—with great Wellesian theatricality: 'the sea is made of sharks'.
Snapshot poses, a blonde femme fatale points her finger like a gun ('I made a lot of mistakes'), Richardson's lighting chasing the couple (in the hall of mirrors?), music shifting from electric drone to lyrical interludes. A soulful saxophone completes the period homage. Tiffany Hedman and Daniel Krauss look terrific.
Fabian Reimair's traumA (sic), mixing the German Traum for dream with trauma, goes for grief, but in a fascinating piece of choreography. A woman (Anjuli Hudson) is haunted by the image of her dead husband (Ken Saruhashi). I shall be haunted forever by the astonishing image of three men lined up for target practice.
In mud-splashed costumes, the three kneeling men (Shevelle Dynott, Barry Drummond and Saruhashi) fall face down and rise again for more of the same. But all she has is a framed portrait that comes to life. They are all framed photos, mere visions now.
Her arms reach, cling to his feet, ankles, legs, he brushes her off, as the music hums, crackles and gunfire spits. Not all is gloom, a lyrical duet, the music lightens for a moment, he lifts her off her feet, but she is left holding his empty white shirt—a lovely piece.
Max Westwell's, the choreographic novice of the evening, Fractured Memory has a looser concept, a drifty theme of relationships from 'different perspectives', memory as a collage of moments.
Three couples dance their first meetings. Dappled light, girls in frocks, boys in summer shirts watch as the others dance, couple after couple in boy meets girl joyful young love swept off their feet, but the musical collage is saying something else.
The final piece by Stina Quagebeur A Room in New York brings Edward Hopper to life with a searing intensity, driven by fine dramatic performances from Crystal Costa and James Forbat.
Alexander Scriabin's wonderful Piano Sonata no 1 in F Minor and Prelude in C Sharp Minor give Hopper and his wife's Josephine Nivision forty-three-year-long troubled married relationship a force equal to any Kenneth MacMillan pas de deux, right down to the final demonstrative chords.
Passionate, violent, love-hate, total opposites, he the silent type, she vivacious, but something keeps them together—a visceral need for the other, or for the dramatic in order to feel the life force?
Quagebeur handles the double biography with great intelligence and imagination. The dance-fight duets—hands on mouth to signal stop, the breast pushes, vicious head lifts—and the peaceful moments of make-up after the break-up are tremendous.
One can only intuit another couple's inner life, its private dynamics beyond external cognition. There's a Russian saying that man and wife are one devil, and this is one devil of a number.
A devil of a good evening, too. Maybe, one day ENB's Choreographics will graduate to the main stage…
Reviewer: Vera Liber