The Christ of Coldharbour Lane
Oladipo Agboluaje
Soho Theatre
(2007)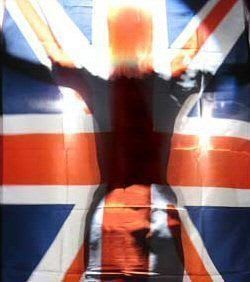 Oladipo Agboluaje could hardly be criticised for lack of ambition. His first play at Soho, The Estate, showed great promise although at times, a multiplicity of ideas overwhelmed the plot.
In The Christ of Coldharbour Lane, he has all of the component parts of a major play and if he does not manage to obtain complete coherence, he gets far closer to it than would seem possible based on the ridiculous over-ambition of his intentions.
Director Paulette Randall, with the assistance of her casting colleague Nadine Hoare, has put together a remarkably talented six strong ensemble cast. Between them, they must play over 100 parts in the same number of minutes, including at times several in the same speech.
In doing so, they and Agboluaje attempt to encapsulate life in London today, or more specifically, Black life. It does not stop there as simultaneously, they are playing out an allegory about the life of Jesus Christ and investigating religious differences both in biblical times and today. Add in some politics and several original character studies and this becomes the kind of work that even the greatest playwrights would be reluctant to address.
In many ways, this scope might be more appropriate in novel form but somehow, thanks to a very light touch, manages to work surprisingly well on stage.
The only actor who plays a single part is Jimmy Akingbola as Omotunde, more familiarly known (as was the soap powder) as Omo. In that this product was sold on the back of an advertising campaign suggesting that "Omo washes whiter" there is deep symbolism at work here, possibly suggesting that the human version might cleanse his Brixtonian pals of their sins.
That is hardly how he starts out, since he is first seen having been released from three years in custody, probably in prison but possibly in a mental institution.
He is immediately adopted by Nadine Marshall's Dona, a happy do-gooder for the Lord who spends her whole time promoting "the mission" and soon has Omo in tow.
However, that is not his vocation since, having been brought up to believe himself an African spirit child, Omo is in no doubt that his designated role is to become the new Messiah. He fits the part, with the kind of look that is only ever seen on the faces of Prozac addicts and holy rollers.
At first, he is met by taunts and disbelief even from the unemployed and drunk, on the male side played by Mark Monero and Javone Prince. In some ways it is remarkable that he comes out of these early encounters alive.
It is the women that are more interesting since our latter-day Christ has his own Maria Maudlin (Dona Croll playing a seemingly born-again, nationalistic but very dirty pole dancer). Her nightclub scenes are hilarious but inevitably underneath it all, like the original, she is a tart with a heart of gold.
She is counterpointed by Kay Bridgeman as sweet Sarah Greene. This wheelchair-bound young woman epitomises Black Britain. After winning an Olympic gold medal and become known to her country as the English Rose, Sarah has been cruelly crippled and now rages against a society that no longer takes her seriously.
Having portrayed Brixton life with great good humour and some tremendous one-liners, Oladipo Agboluaje then gets really ambitious, as his new Messiah miraculously heals the sick before being hounded by a mysterious hoodlum with death and resurrection seemingly just around the corner.
The play ends somewhat abruptly with the prospect of Britain (or at least Brixton) in the throes of civil war but hope offered by the arrival of the Son of the Son of God.
Libby Watson's set takes us to a terrifying inner-city housing estate, in which security cameras abound. The confusion in Omo's mind and that of the citizens is well demonstrated by a largely mural that mixes the Daliesque with the more classical. With the use of a few props including a potentially blasphemous dance pole, this open setting easily adapts to become Tube train and nightclub, as well as bed-sit and street.
As this review should have demonstrated, there is an awful lot to The Christ of Coldharbour Lane, probably far too much.
Oladipo Agboluaje has created something really special and both the Monsterists and the National Theatre should be speaking with him as soon as possible with a view to finding him the wherewithal to write a big cast play for a main stage. He would not let them down.
If it is not clear already, The Christ of Coldharbour Lane may have its faults but cannot be too highly recommended. Visitors may struggle to follow some plot lines but they are guaranteed some good laughs, a few scares and a deeper understanding of London life today.
Reviewer: Philip Fisher