Chroma / The Human Seasons / The Rite of Spring
Choreography by Wayne McGregor, David Dawson, Kenneth MacMillan
Royal Ballet
Royal Opera House
–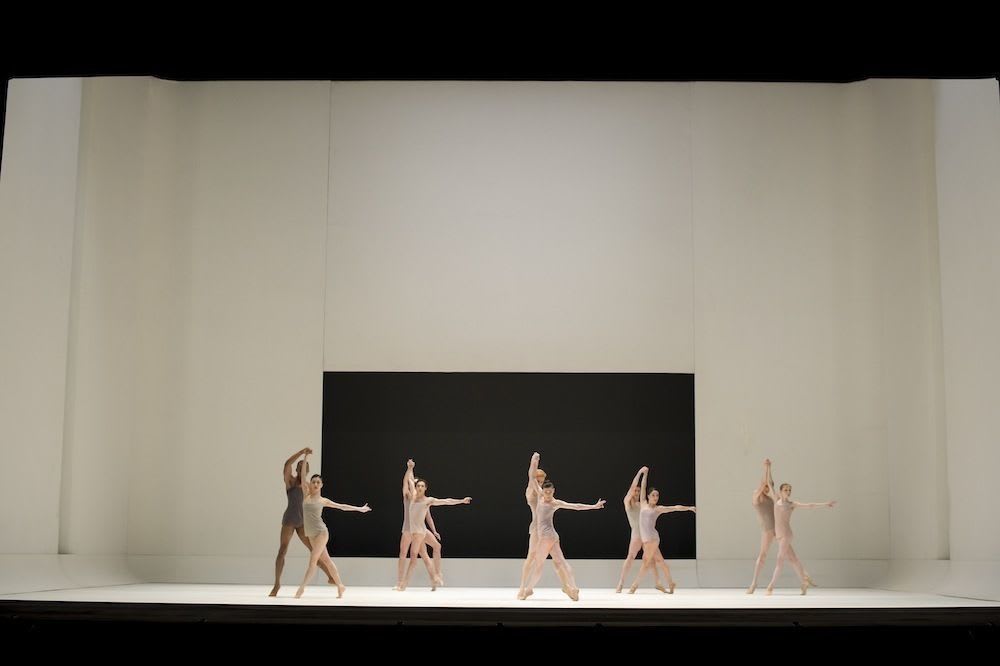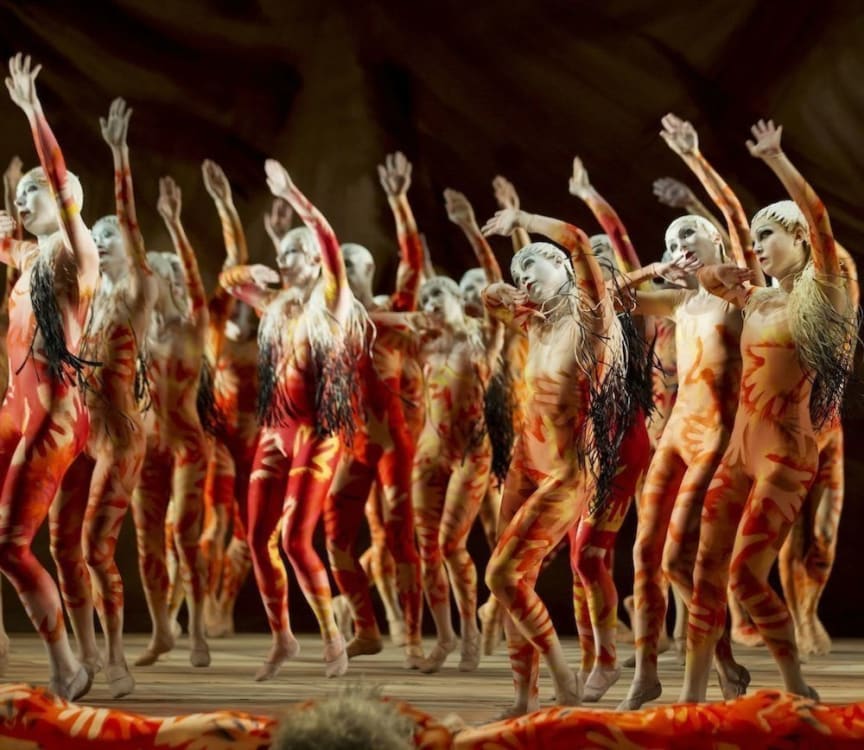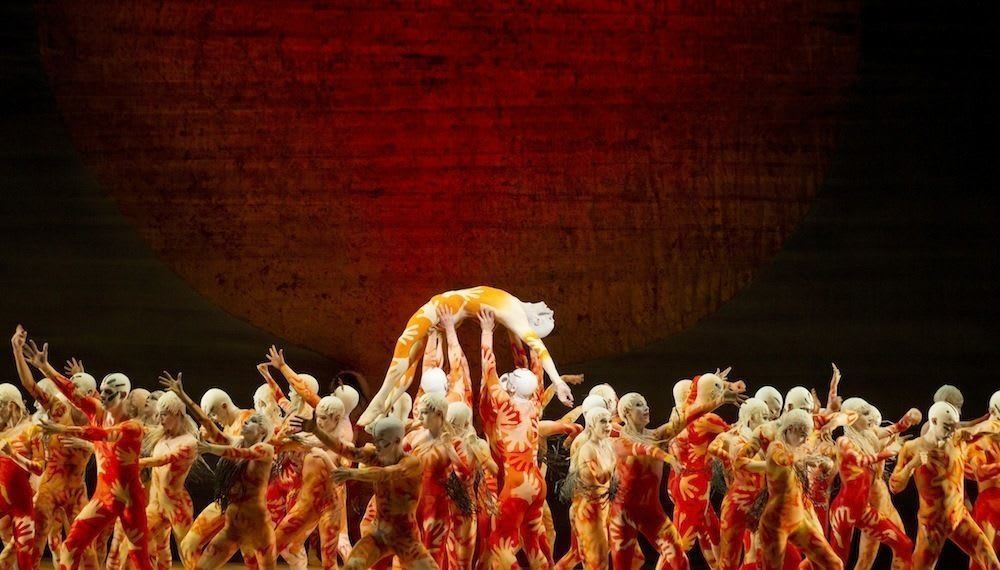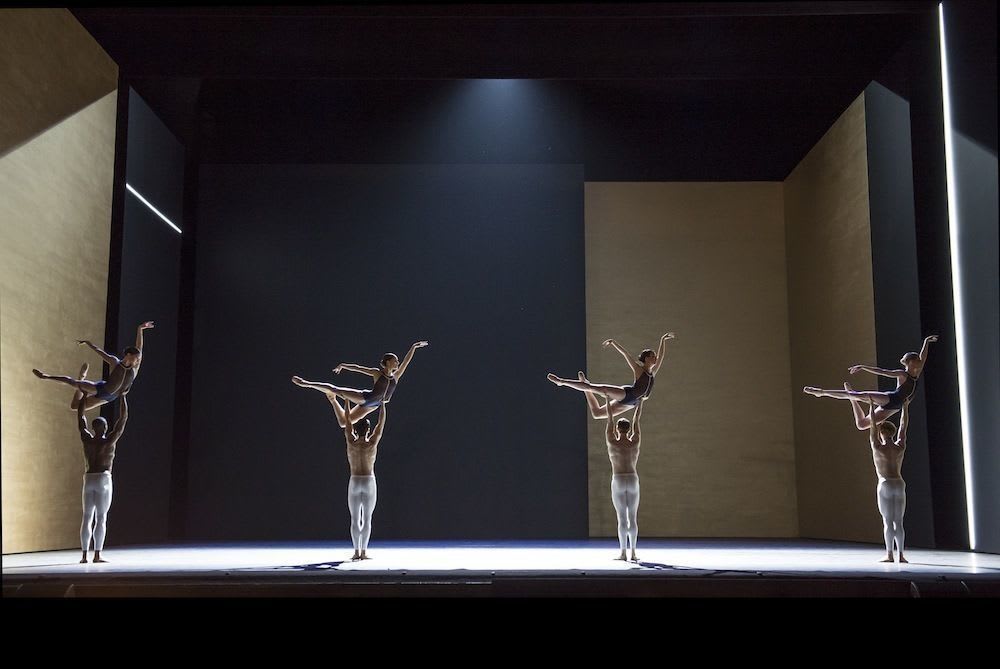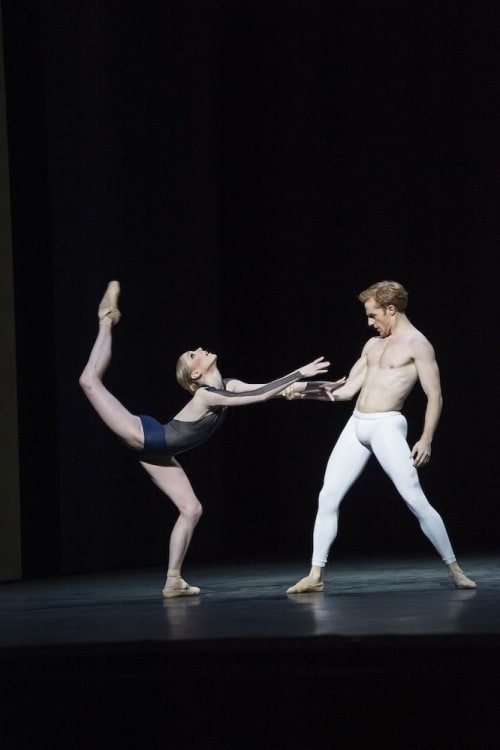 Three commissions from the Royal Ballet—Kenneth MacMillan's The Rite of Spring in 1962, Wayne McGregor's Chroma in 2006, and now Royal Ballet School alumni David Dawson's long awaited debut at the House with The Human Seasons—a triple bill that is already sold out.
What unites them is a vital energy and supreme bodies in space. The journey starts with McGregor's futuristic bodies in John Pawson's white and black cathedral space, Lucy Carter's lighting augmenting his architectural minimalism.
Suprematist, Futurist bodies, gravity-defying space age athletes, angular hyper-flexible creatures that nuzzle and peck, fast as the speed of light, joints articulated beyond the human.
An austere aestheticism, both classical and throwaway casual, which Joby Talbot and Jack White III's music counterbalances, its lyrical tones providing the sweetness of emotion, the hard drive for dancers comfortable in McGregor's idiom.
Ten dancers speed through twenty-five minutes with a velocity and an interaction that defies the eye. Lauren Cuthbertson, Sarah Lamb, Melissa Hamilton, Steven McRae, Edward Watson, Eric Underwood must take a lot of the credit.
Eno Henze is interested in 'how machines transform aesthetic reasoning and notions of the human.' He might be designing for McGregor, but no, his dissecting line digital art (more minimalism) is for David Dawson's The Human Seasons, inspired by John Keats's 1818 poem of the same name.
Since leaving the Royal Ballet, BRB and ENB, Dawson has worked mostly in Europe, so his first commission for the Royal Ballet comes with huge expectations, and he does not disappoint.
As the title suggests the thirty-four minute ballet is all about the cycle of life, and ends as it starts, with the women, branches to mighty oaks, held aloft by the men. Another journey, for four couples and a quintet, emotional, temperamental, overactive, joyful and confused.
The vocabulary is rich and dazzling in its script. There are lifts and moves I've never seen before. Steven McRae hooks his arm under the crook of Sarah Lamb's knee and sweeps her in an astonishing arc.
Men, Apollos in white tights, women in Yumiko Takeshima's sheer black bodies, the assembled ages of man, play out life's untidy passions in intersecting individual and collective madness and fury.
Edward Watson and Lauren Cuthbertson an intense couple, Federico Bonelli an impatient youth speeding through life, Melissa Hamilton (the ideal feminine?) manhandled by six men, Marianela Nuñez and Bonelli facing the end with fortitude, Cuthbertson (the angel of death?) guiding their way.
Dawson has chosen music by electronic artist Greg Haines (Gavin Bryars inspired), who brings a lyrical still beauty to life's condition, strings sigh, bells and drums accompany its finality.
McGregor's and Dawson's hyperactive energies and language are surely indebted to Kenneth MacMillan, and his in The Rite of Spring to Bronislava Nijinska. One sees McGregor's sway back and simian stance syntax in its primitive tribe—interesting how that has become the 'new' articulation, explained and expounded by cognitive scientists.
Journey's end comes in a cathartic reverence. A hundred years since its première in Paris, what is that in the measure of things—a blink of an eye.
'Richard Long' muddy strokes define Stravinsky's Adoration of the Earth, a 'Klimt' gold sun turns red during The Sacrifice of the Chosen One in Atahualpan hunt of the sun. The Chosen One is passed from millipede hand to hand; heads bob like earthworms popping out of the soil.
Forty-six dancers from the corps de ballet, faces smeared white, handprints on their russet bodies, stamp and slither, earth-worshipping and earthbound, reaching to the sky, safety in numbers. Elders in witchdoctor masks, barely human 'African' tribes in Aboriginal paint.
Warmed by Sidney Nolan's ochre hues, The Rite of Spring ends in massed tribal frenzy to appease the sun—bodies in space generating energy.
Reviewer: Vera Liber