Ciboulette
Reynaldo Hahn
Opéra Comique, Paris
Released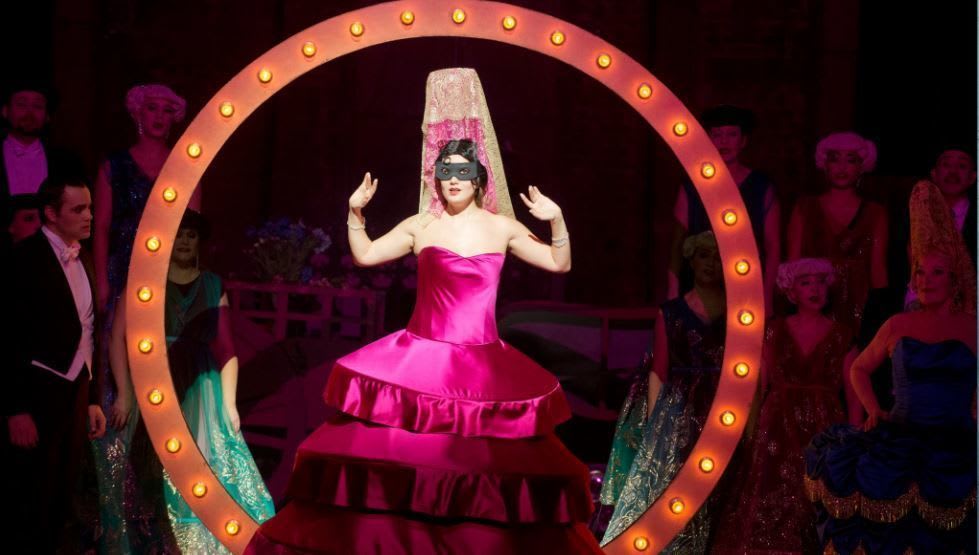 It was in 1923 when the Venezuelan-born Reynaldo Hahn was invited by the editor of Le Figaro to write a comic opera based on a libretto he had written, set around the market of Les Halles in the 1860s.
In the aftermath of the First World War, the mood was for a pleasant piece of escapism, of nostalgia for that romantic time of La Boheme, and with this lightness of touch, Hahn, a former pupil of Massenet, was just the man to provide it.
Ciboulette, a pretty market-gardener, doesn't care for any of her eight suitors so consults a fortune-teller in the search for a better husband.
The clairvoyant, who must have had a particularly persuasive manner, tells her she must find him among the cabbages, win him from a woman who turns white and receive his proposal in a tambourine. Naturally, Ciboulette goes along with the plan, finds the wealthy Antonin among the brassicas, douses her rival in flour and disguises herself as the Spanish dancer Conchita to bag her aristo and say goodbye to the fruit and veg.
There are touches of Chabrier in Conchita's music, and of Offenbach in the frothy orchestral introductions, conducted by Laurence Equilbey with gossamer delicacy.
The first 20 minutes, it has to be said is pretty dull, with a lot of spoken dialogue—it makes up nearly an hour of the 2hr 20m playing time—unexceptional tunes, a grey set and an uninteresting side plot involving Antonin and his passion for Zenobie, Ciboulette's later rival.
Things pick up thereafter, partly from director Michel Fau's knowing fun with his audience: Equilbey's pet chihuahua has a starring role, Jerome Deschamps, the actual Opera Comique director, appears as Hahn's opera director, and the audience merrily sings along with the production's reprised finale.
Fau himself takes a cameo role as the countess, meanders outrageously (the wrong notes in the wrong order, as Eric Morecambe didn't say) in a voice that would make Florence Foster Jenkins seem like Joan Sutherland, and carries a ridiculously wide satin green dress that provides one of the best jokes of the show. When Deschamps tries to sit on it, he exclaims "Ah, I thought you were a pouffe," a gag that works differently in French and the English subtitles.
There's another comic highlight as Jean-Francois Lapointe's Duparquet reveals that he was previously known as Rodolphe, that Rodolfo who loved Mimi. His scene recalling those days is played beautifully, without irony, but asked what happened to all those Bohemian pals, he tells that they've all become civil servants. It probably flattered this sophisticated audience of Parisian professionals to think they were poets and artists at heart.
This amusing if patchy piece of kitsch is well served by its principals, led by Julie Fuchs in the title role, an irresistible charmer with a voice as sweet as her apples, heard to best effect in the bucolic Y a des arbes, in the pleasant setting of her farming village. Julien Behr has a ball as the hopelessly, doubly-infatuated Antonin, Ronan Debois is a raffish Roger and Eva Ganizate an appropriately flouncy Zenobie.
The actress Bernadette Lafont croaks along crackingly as the fish-selling clairvoyant Madame Pingret. Jean-Claude Sarragosse and Guillemette Laurens add a pleasant interlude of their own as the Grenus, Ciboulette's uncle and aunt, and the protégé Patrick Kabongo—featured later as a principal in Rossini's L'equivoco stravagante also released on DVD this month—shows his early promise as the servant Victor.
Reviewer: Colin Davison