Cinderella
Will Brenton, adapted by Eric Potts
Imagine Theatre and De Montfort Hall
De Montfort Hall, Leicester
–

Listing details and ticket info...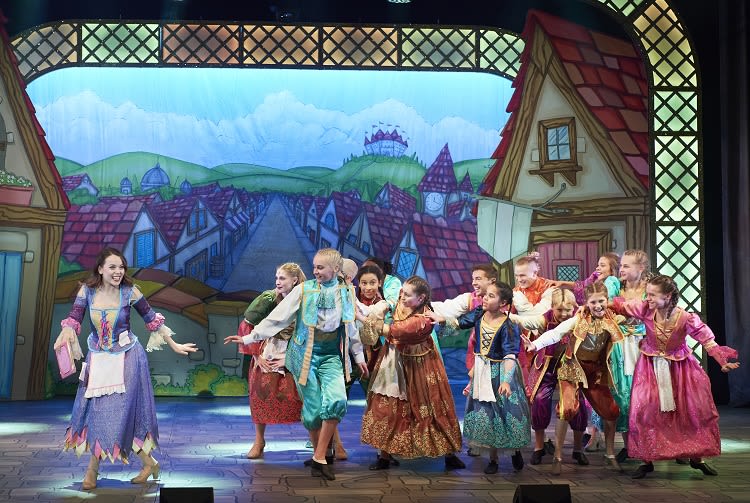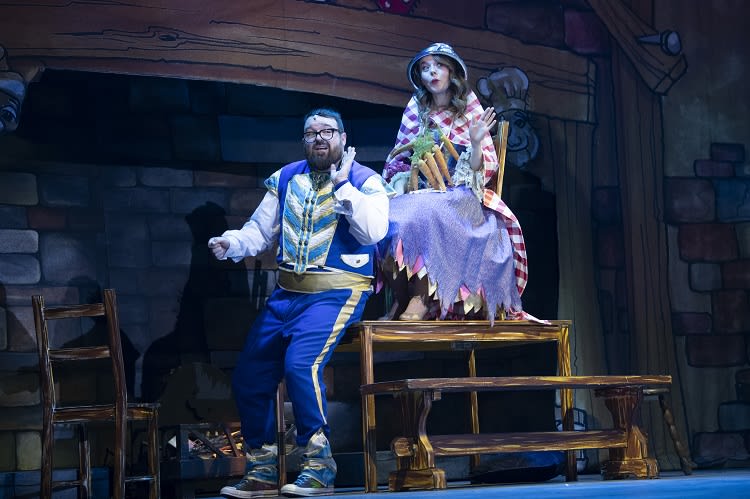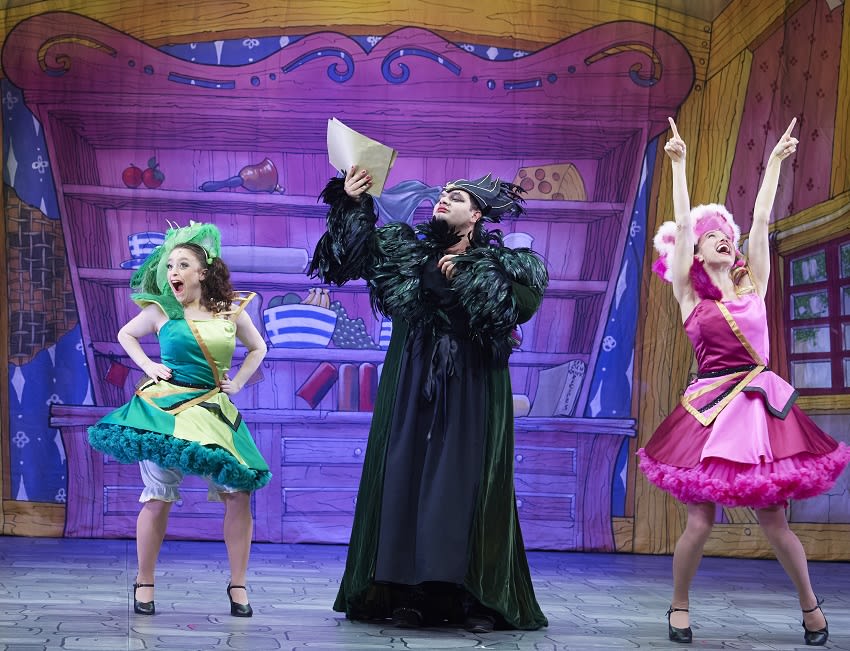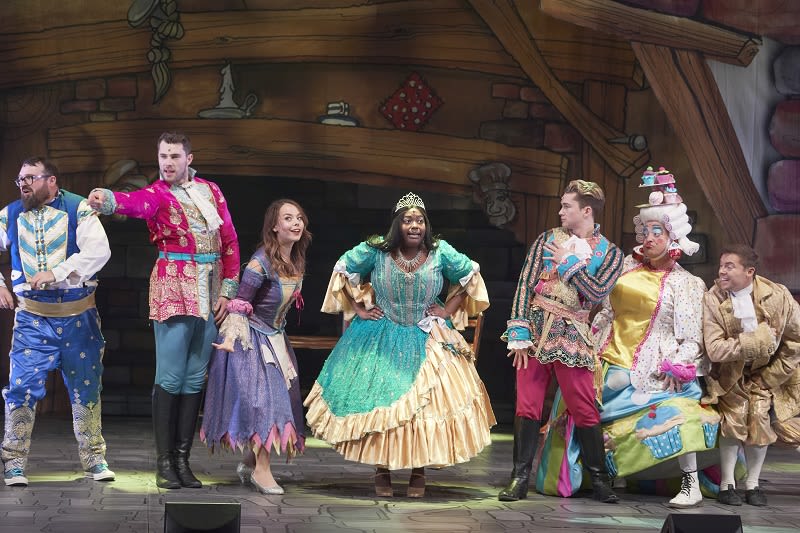 Celebrity siblings AJ and Curtis Pritchard (Strictly and Love Island respectively) along with CBeebies presenter Evie Pickerill are the headline stars in Imagine Theatre and De Montfort Hall's production of Cinderella. This is wise casting with many demographics captured under this celebrity net and something for everyone—a key panto commandment.
Some cast and creatives return from previous productions, with Janice Dunn directing this year (having written and directed last year's Sleeping Beauty), and comedian and compère Jarred Christmas transforming from Jarred the Jester to Buttons.
Writer Will Brenton, co-creator of The Tweenies, sets a good tone and the whole book (adapted by Eric Potts) contains a thorough dousing of puns and put-downs. AJ's Strictly connection has been utilised well; a nice touch naming the stepsisters Tess and Claudia, there's a "7 from Len", as well as numerous dancing references.
On the side of all things good, Pickerill is warm and endearing as Cinderella, an excellent singer and actor and with an uncanny resemblance to Kylie which can't do any harm. Christmas gives Buttons a nice polish; we all feel his pain after his failed marriage proposal to Cinderella (and this, followed by the cruelty of the ticket-tearing scene, brought some young audience members to howling tears).
Madison Swan as the Fairy Godmother brings some welcome attitude, and Richard J Fletcher is an energetic and charismatic Dame Penny Pockets. AJ and Curtis work well together, and I guess it's no surprise that their dance moves are spot on.
Over on the dark side, Jacob Kohli prowls the stage as Baroness Verruca Wibble, milking every boo and hiss for what she's worth, aided and abetted by her appallingly mean daughters Tess (Millie Robins) and Claudia (Sophie Camble).
Act 1 is brought to a spectacular close as Cinderella is transformed from her rags to a stunning dress projected onto a vast 'parachute' of material, to then be whisked away up into the night sky in her carriage in the sparkliest of dresses.
The "Twelve Days of Christmas" routine is a triumph, with much audience squealing during a water gun soaking, and "it's behind you" steam let off during the "Ghostbusters" number. And a great ending as we're all encouraged to "Get On Your Feet" for a rousing Gloria Estefan megamix.
I like the mix of pop music throughout, including Lizzo's "Good as Hell" and Prince's "Let's Go Crazy". However, The Eurythmics and Aretha Franklin's feminist anthem "Sisters Are Doin' It For Themselves" jars a little as Tess and Claudia's theme tune, seeing as their sole purpose is to bag a rich husband, preferably Prince Charming, but, well, it's Christmas I suppose.
This is a slick production and many key panto elements are here, plus some new, more modern touches. Come for the humour, the music, the moonlight, the love and romance—and dance.
Reviewer: Sally Jack