Cinderella
Joel Horwood and Morgan Lloyd Malcolm
Lyric Hammersmith
–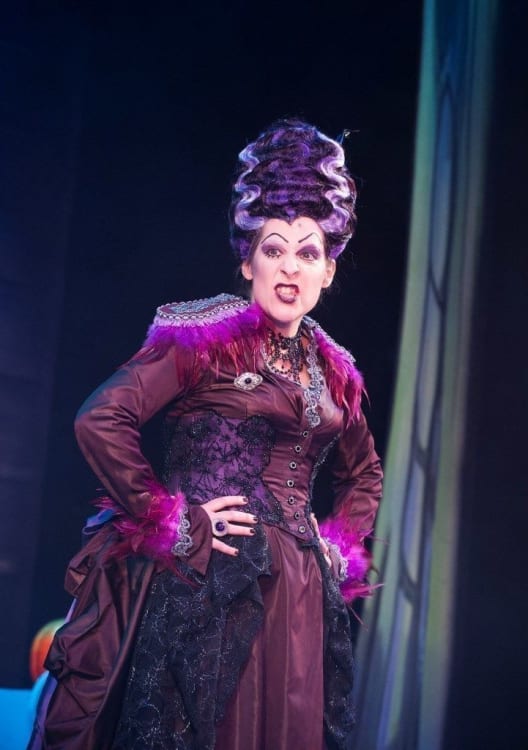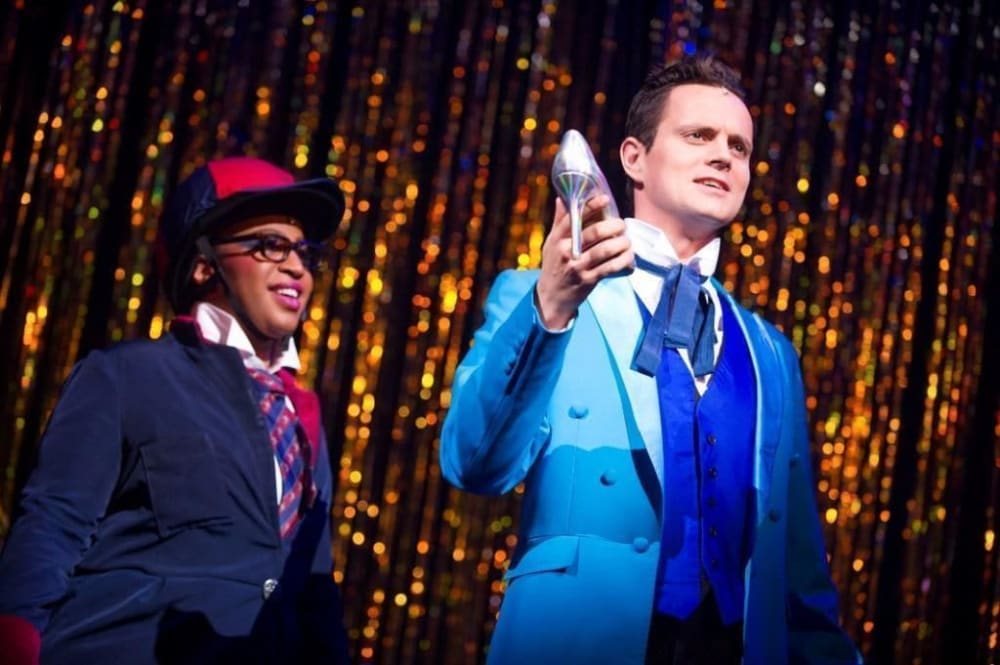 Tear up the rule book and banish all traditionalists, the Lyric Hammersmith panto is back for its fourth year, fresh and feisty as ever.
Over the past three seasons, the Lyric has been re-inventing the genre for a twenty-first century audience. Jack and the Beanstalk had a talking Spanish bull pretending to be a cow, Dick Whittington dispensed with Fairy Bowbells completely and in last year's Aladdin Wishee Washee was a bright blue monkey. So what of Cinderella?
This year's offering continues the Lyric's tradition of a brand new take on a century-old tale. Baron Hardup has been bumped off and replaced by Ms Hardup, the Prince and Dandini do not swap places for a day and Buttons no longer secretly yearns for Cinderella.
Joel Horwood and Morgan Lloyd Malcolm have completely re-framed the narrative so that, although sill the title role, the piece no longer focuses on Cinderella. Retaining their penchant for male-led narratives, this Cinderella revolves around Buttons, a fallen fairy, who has been forced to work for the wicked Ms Hardup after she ripped his wings off. If he is to escape her wicked ways and return to Fairyland, he must help Cinderella face her destiny: to marry the Prince and save Westsix from impending doom.
Completing a panto hat-trick of performances at the venue and this time also acting as creative associate, Steven Webb plays an enthusiastic Buttons who appears to have swallowed an entire case of popping candy and washed it down with plenty of red bull. His energy knows no bounds as he darts around stage, determined to help Cinderella and provide the audience with laughs aplenty.
With the narrative now centred on his character, Webb is very much in the spotlight throughout the entire show, working the audience at every possible opportunity and acting as the piece's narrator due to a somewhat defunct Fairy Godmother, who neither appears in the forest to test Cinderella's kindness, nor at the Ball to remind her of the time.
Webb's performance is outstanding, but without the opportunity of pathos, his character, like the rest of the cast's, lacks sincerity, constantly stepping aside to reflectively comment on the action or knowingly send the genre up verging on parody. With gags replacing heart-felt sentiment, we care little for the Prince (William Ellis) channelling Alexander Armstrong and Julie Athertons's two-left-footed Cinderella, but perhaps this is the way forward? Such an approach commands the audience's attention and with their fingers placed firmly on the pulse, the Lyric provides a panto that teens will love.
As Ms Hardup, Mel Giedroyc's Wicked Stepmother ascends from a smoking trap dressed like the Bride of Frankenstein who's been bathing in beetroot. She snarls, sneers and struts across the stage with audience and cast alike in the palm of her hands. What makes her performance work so well is that she has plenty of room to 'play', which keeps the cast on their toes and provides the audience with that much desired 'unique' panto performance.
The Lyric has pulled out all the stops for this year's show and Cinderella's transformation sequence is perfectly executed, with nods to Legally Blonde and War Horse helping make the magic happen. The same, however, cannot be said for a slosh scene in Act One, which sees a mix up of 'soup' and 'make-up' being thrown about à la Crackerjack. Underscoring would provide the piece with some atmosphere, but, as is sadly so often the case these days, there appears to be a belief that merely sloshing slosh and slipping up constitutes a slosh scene.
Bearded ugly sisters take the notion of 'man-in-frock' a little too far; however, Sophia Nomvete excels as a cross-dressed Dandini, juggling the part with the much reduced role of Fairy Godmother. A gifted comic actress, she, like the rest of the cast, relishes her role and with all of 2012's chart-hits receiving a clever Lyric lyric make-over, Cinderella is firmly rooted in the now.
Bursting with street and sparkle, the Lyric successfully brings pantomime up to date with a bang #ohyestheydo.
Reviewer: Simon Sladen