Cinderella
The Brothers Grimm
Travelling Light/Tobacco Factory
St James Theatre
–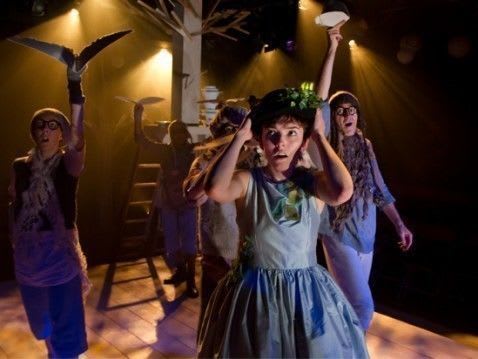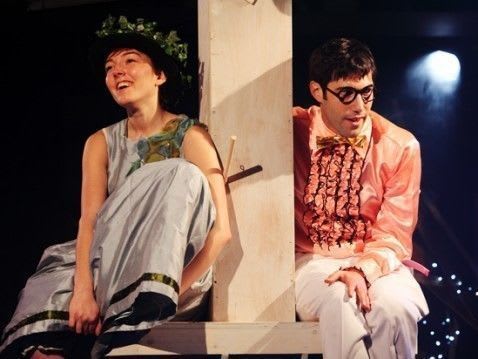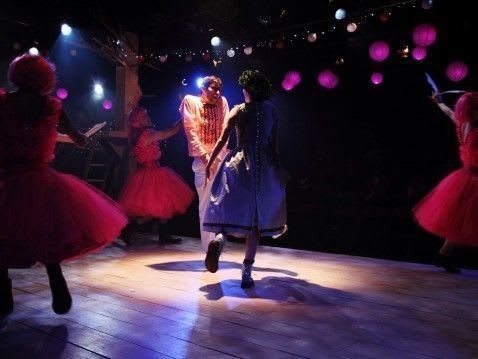 In view of the dozens of shows with this title currently playing up and down the British Isles, Travelling Light's Cinderella is a timely reminder that this story was not always a comedic vehicle for B List celebrities to tell risqué jokes.
Long before it became a pantomime, the fairytale of the downtrodden stepdaughter was a stylish short work by Jacob and Wilhelm Grimm, brothers with a bit of a reputation for darkness beneath the children's entertainment.
As director Sally Cookson says, this version of a traditional tale is "less syrupy and sentimental" and therefore more convincing than the more commonly produced alternatives.
This production first saw the light of day at Bristol's Tobacco Factory and, following popular acclaim, becomes the inaugural Christmas show at London's newest theatre.
The style is akin to theatre-in-education of the highest quality or, to express it in a slightly different way, Cornwall's finest, Kneehigh. From the back of the stage, a couple of versatile musicians (Brian Hargreaves and Adam Pleeth) play numerous instruments to accompany the drama with a continuous, laid-back, jazzy soundtrack while five actors share numerous parts.
The opening sets the tone, as paper birds fly. They become recurring images through the couple of hours as a familiar story is told in sometimes unusual ways.
Physical theatre is used to convey much of the meaning before and after Lisa Kerr as Ella first suffers the loss of her widowed father then sees him transformed before her very eyes into an ultra-mean Step Mother (Craig Edwards doubling the parts).
There are no ugly sisters, just an unkind one and a brother, respectively Lucy Tuck and the particularly eye-catching Tom Godwin as a man who would like to be unpleasant but is endowed with more generosity than pleases his mother.
Ella has a tough time but with some guile, allied to the skills of a birdy Doctor Doolittle, builds up a flock of avian friends who change her life.
First, she has to bump into Thomas Eccleshare's rather egalitarian, twitching Prince and fall for him in an attraction that is immediately and rather charmingly reciprocated.
The drama builds to a comic ball, characterised by men in pink tutus and a Queen who looks and sounds like a cross between Maureen Lipman and Lady Thatcher.
This is where Ella, in her blue spangled Doc Martins, dances the night away with the Prince before disappearing, a Fairy Godmother replaced on this occasion by those pesky birds.
What can at times seem a little twee, if most amusing in the early scenes, takes on much greater weight and character as the heroine suffers and fights back against familial injustice and even more so when the Prince tries to find a fanciable foot.
The ensuing scenes, which even feature a potentially gruesome King Lear moment, might be expected to turn the odd adult stomach, but even tiny audience members seemed delighted and well able to handle what are easily an enjoyable evening's high points.
Reviewer: Philip Fisher