Cinderella
Steven Blakeley
Theatre Royal Windsor
Theatre Royal Windsor
–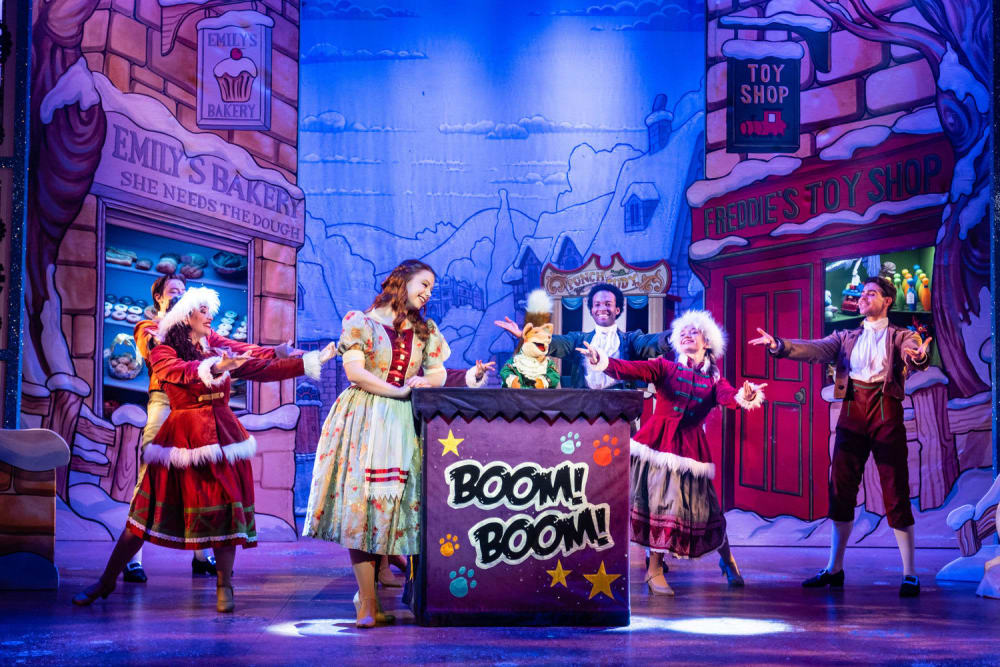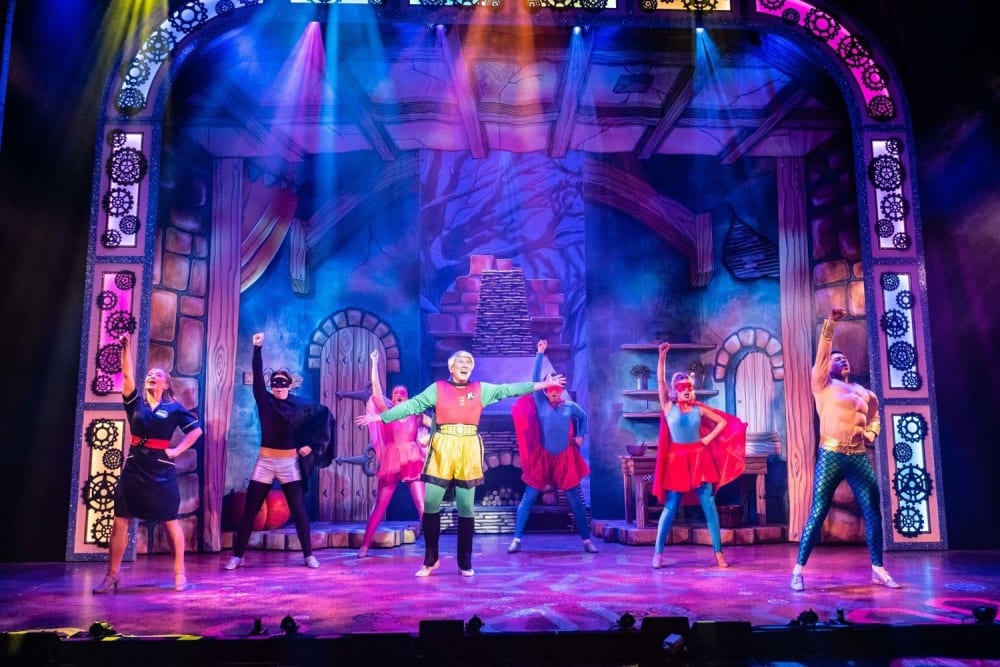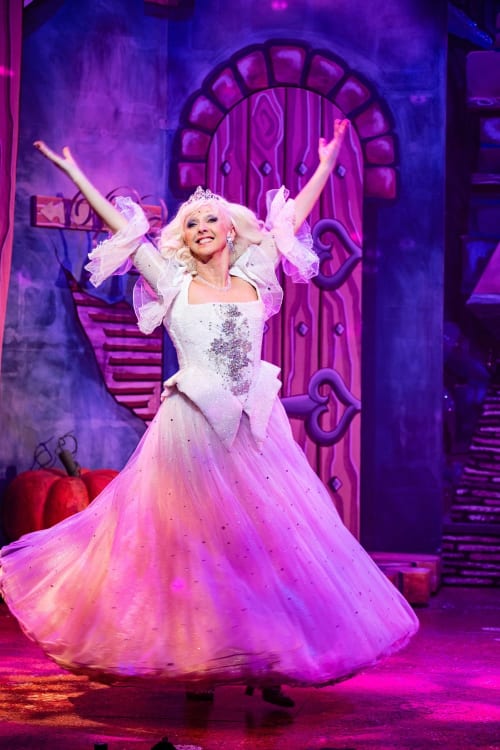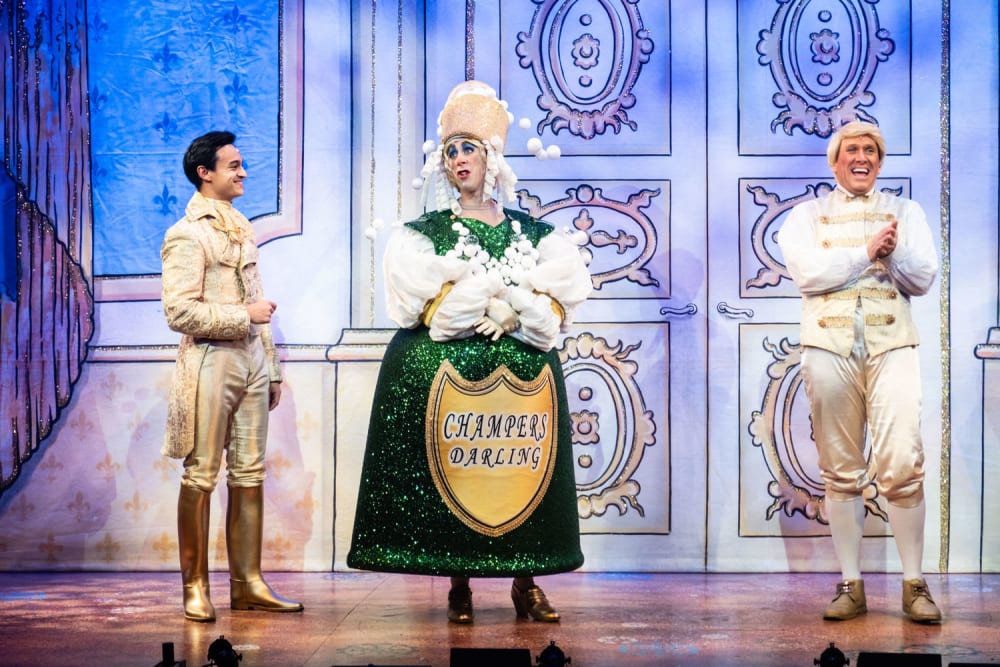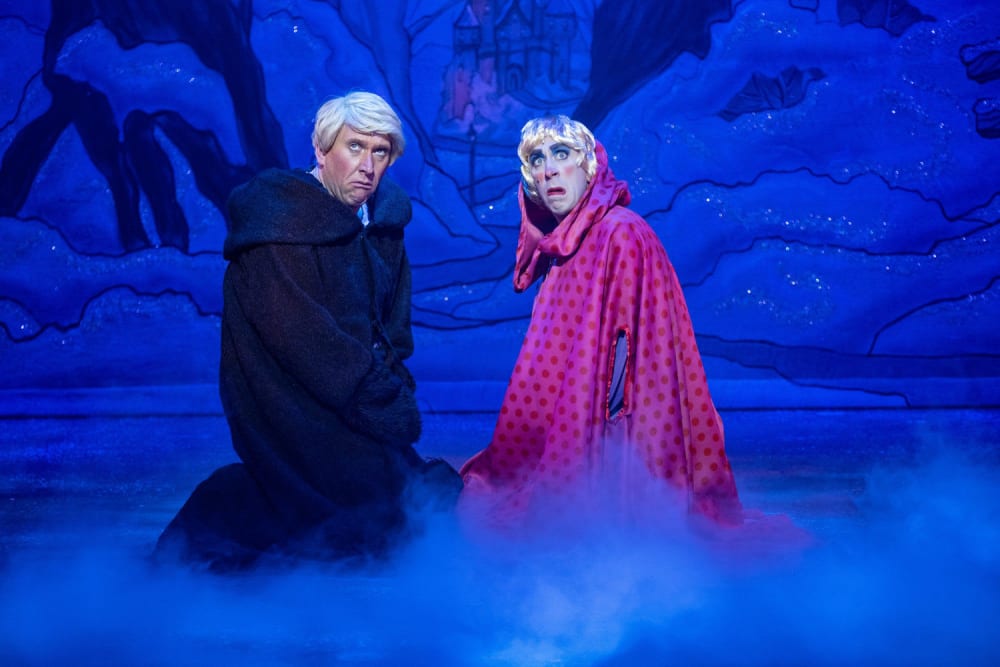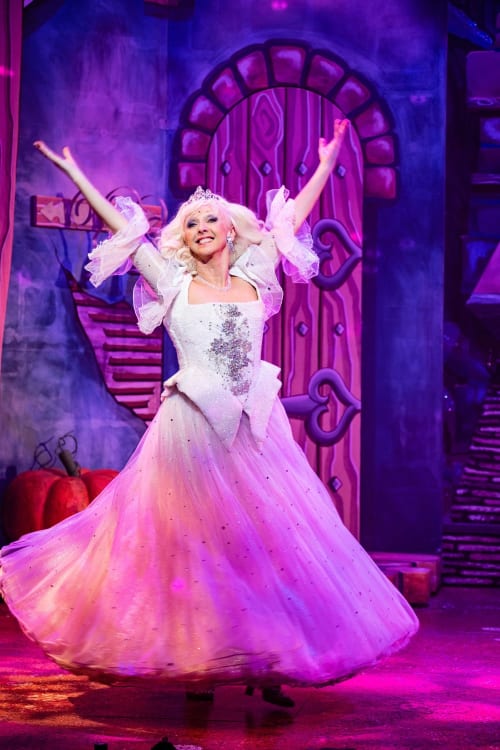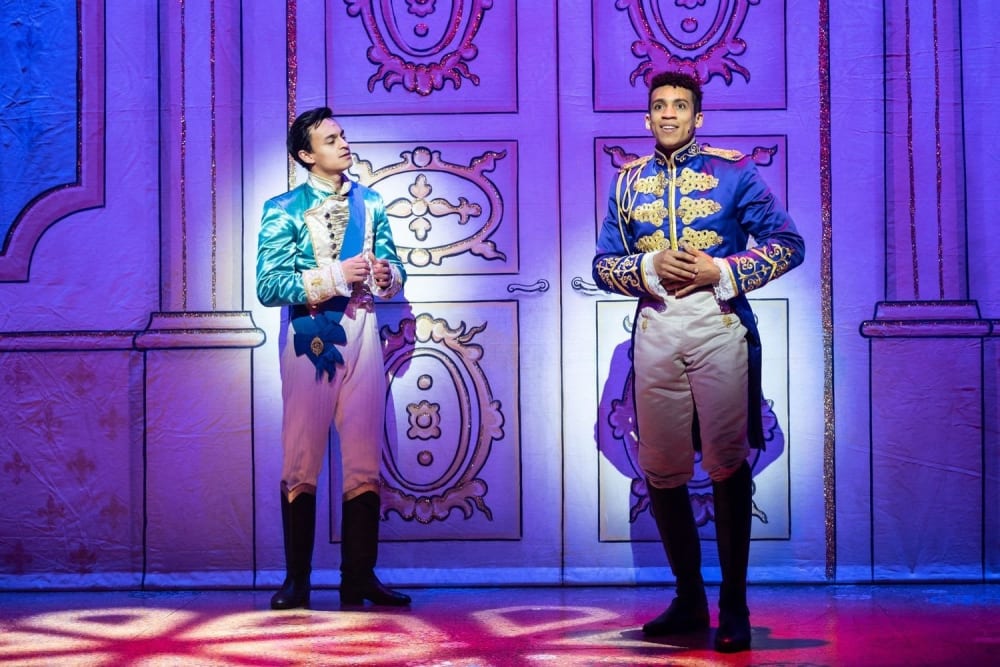 Back in 2010, history was made when Kevin Cruise burst on to the stage at the Theatre Royal in his pantomime debut. Now, fast forward a decade, 2020 brings yet more history as Windsor becomes one of the only venues in the country to produce a full-scale, two-act pantomime during the coronavirus pandemic.
Audiences at Windsor have come to expect Cruise and fellow regular Steven Blakeley upon their pantomime stage as Dame and Comic, whose first production together was that now historic 2010 Cinderella. Apprenticed under Grande Dame Michael Sharvell-Martin, Blakeley has inherited the cross-dressed mantel and is very much the beating heart of the Theatre Royal's pantomime, not only appearing as Dame, but also writing the annual festive fare. This year, he takes on the role of a singular Ugly Sister.
A running gag sees Blakeley constantly complain about the lack of his fellow sister. Comedic as it may be, it leaves him bereft of a sparring partner and the usual Sister rivalry without the gruesome twosome competing for the Prince's attention. One can't help but think he would have been better suited as Cinderella's Wicked Stepmother, dispensing with the Sisters completely, or employing the comedic technique used for Genies of Rings and Lamps whereby the same actor plays his or her 'twin'.
The production brims with festive cheer and zips along at a fine pace thanks to Blakeley's script and Carole Todd's direction. If anything, certain sequences appear a little too rushed, in particular the Ballroom Scene, but this does permit plenty of time for act two panto staples such as the "Twelve Days of Christmas", which brings the house down and must be one of the most expertly executed renditions of the routines to have ever graced the pantomime stage.
Nods to COVID-19 abound, but perhaps the most significant is a musical number that sees Buttons uncover his inner powers with a little help from Batman, Superman, et al. Pride of place in amongst the well-known comic book characters is an NHS nurse as the number pays homage to key workers, revealing a banner of thanks and receiving a much-deserved round of applause.
Situated directly before the transformation sequence, it might seem as though the superheroes had assumed the role of the Fairy Godmother, but there's always an important place for magic in Pantoland. Debbie McGee provides a fluttering Fairy full of Strictly Come Dancing references and Basil Brush offers an act worthy of Tommy Cooper in place of the usual Song Sheet even if the audience can't join in his usual "Boom! Boom!" catchphrase call and response.
In fact, were the audience not wearing masks and discouraged from joining in vocally, you would be hard pressed to realise that this Cinderella is being presented under Tier 2 restrictions. With a cast of seven principals, six dancers and a three-piece band, audiences certainly aren't short-changed.
Musical numbers come thick and fast, although squeezing the three syllable "Dandini" into the two syllable "The Wizard and I" from Wicked does feel a little forced as Cinderella dreams of meeting the disguised Prince again on her way to the ball. Both Alice Fillary (Cinderella) and Dominic Sibanda (Prince Charming) display excellent vocals with Blakely and Cruise providing plenty of laughs when reunited to recreate Torvill and Dean's 1984 classic "Bolero" routine upon a frozen lake.
As the Prince's equerry, Dandini, Joe Thompson-Oubari exudes cheeky-chappy charm and provides Windsor with plenty of star quality in his second pantomime for the venue. Might he join Cruise and Blakeley to become the Theatre Royal's Thrilling Three in future seasons?
The nights may be drawing in, but Cinderella keeps the spirit of pantomime burning bright through these darker times.
Reviewer: Simon Sladen