Clarence Darrow
David W Rintels
Old Vic Theatre
–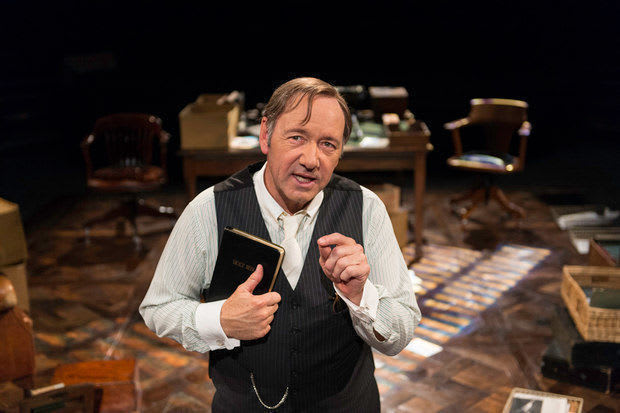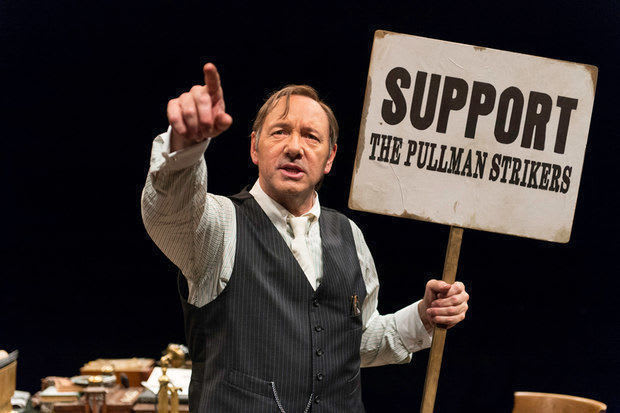 Charisma and stage presence are indefinable qualities. You just know when somebody has them. Anyone lucky enough to get tickets to see Clarence Darrow will watch an actor who personifies these traits portraying a man who had them in spades as well.
If one were asked to name five famous lawyers, excluding several who became heads of assorted states, the list might well stop at one—Clarence Darrow.
He was a legendary humanitarian who took on hopeless cases because he cared and then won them, saving his first 102 condemned prisoners from execution.
These days, his fame might actually owe more than a little to the outgoing Artistic Director of the Old Vic, who is now in his third Darrow incarnation, having portrayed the shambling, mildly sozzled attorney on film, in Inherit the Wind at this venue and now in David W Rintels's 110-minute solo bio-play.
Thea Sharrock's mesmerising production is played out in-the-round, with the lawyer's paper-strewn office centre stage.
Acting on your own in such a configuration without short-changing the paying public is no mean feat but, judging by the standing ovation at the performance under review, nobody is going to be asking for their money back after this sizzling performance.
Following a couple of minutes of smart dumb show, Spacey delivers some early biographical facts about the free-thinking son of free-thinkers before launching into a resumé of Darrow's legal career.
What shines through is the lawyer's desire to help the poor and needy, even if it cost him money and reputation and career.
This was an intelligent, humorous man who knew how to work an audience/jury almost as well as the actor depicting him does. He also had a superb sense of irony and comic timing (though perhaps that owes more than a little to Kevin Spacey?).
Throughout the performance, there are memorable moments and cases, the most significant being the protection of negroes accused because of their race rather than guilt, a couple of union organisers who set a bomb and almost ended the lawyer's professional career, the infamous Leopold and Loeb and last but certainly not least, The Scopes Monkey Trial that became one of the most famous of the last century and inspired Inherit the Wind.
Somehow, Thea Sharrock and Kevin Spacey people an empty stage, getting a little assistance from those in the front row but also from invisible interlocutors who face the sometimes terrifying Darrow interrogations and virtually appear before our eyes.
Some of the finest moments of the evening come in the powerfully polemical set piece speeches drawn from conclusions to cases that should never have come to court in the first place.
Thanks to Kevin Spacey's high profile and current popularity in House of Cards, tickets for Clarence Darrow are likely to be gold dust. However, this is one of those experiences that you should beg, steal or borrow to see.
Reviewer: Philip Fisher