Classic!
Lindsay Williams and Peter Kerry
Hope Mill Theatre in association with HER Productions (UK)
Pleasance Courtyard
–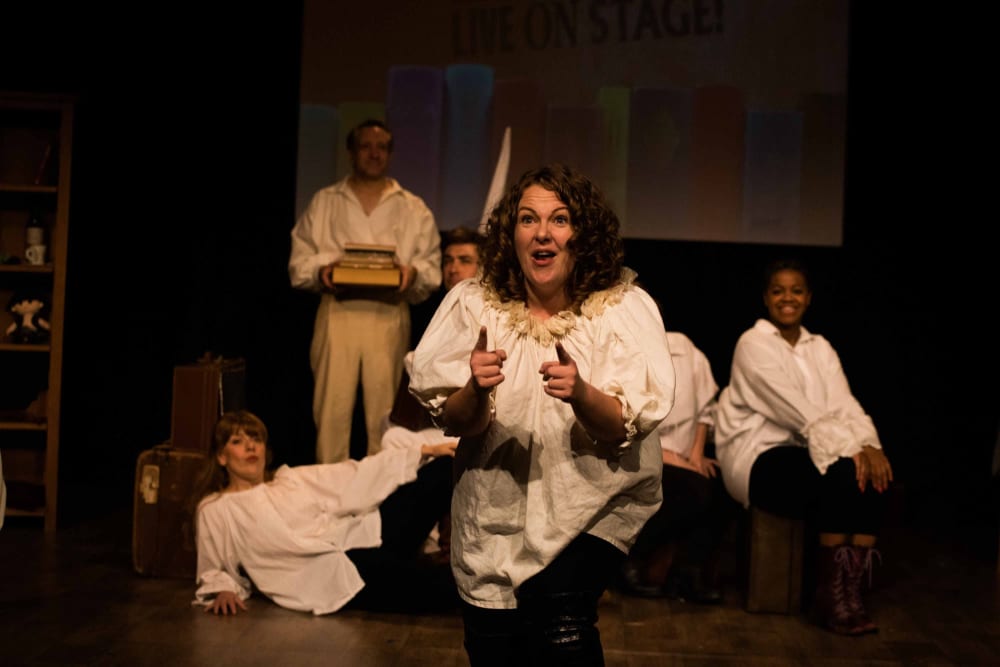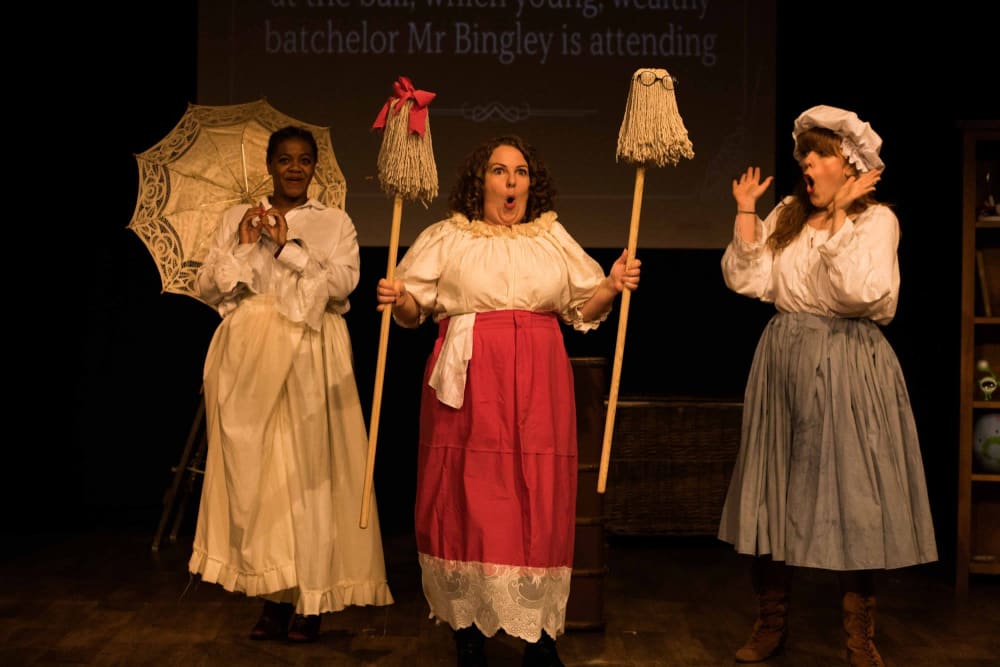 I first saw director Joyce Branagh and writers Lindsay Williams and Peter Kerry's attempt to abridge the classics as a 15-minute piece as part of JB Shorts in Manchester in 2016, which was riotously funny and popular enough to return with a different story for a later JB in 2018. Now she has a full hour and a lot more stories to cram in. Will it work as well?
This extended version has been created as more of an exciting thriller, with the cast given the challenge to beat the record of the most stories told in an hour in order to get their Arts Council grant. They need to reach 42, and Amy Drake—a great comic actress I've seen many times in Manchester—takes charge of the disorganised, whinging troupe of actors: Louis Blair, Althea Burey, Amy Gavin, Robin Simpson and Gareth Tempest.
There is a lot of variety in the way the stories are told: Moby Dick is sung to the tune of "What Shall We Do With A Drunken Sailor?", Pride and Prejudice becomes a silent movie, Oliver Twist is an American gangster story and Tess of the D'Urbervilles is sung by a barbershop quartet.
With seven minutes left and lots of novels still to go (18 I think), the last few stories are all told very briefly in a single song (music by Louis Ashton Butler and musical direction from Joe Clayton). Do they do it, despite the fact—as one of them points out—The Charge of the Light Brigade is really a poem?
This is an exhausting hour of both verbal and physical comedy with tons of imaginative props and costume changes and lots of slapstick, and it's very funny. Despite the appearance of squabbling, this is a very tightly-knit cast, slickly directed by someone who knows how to present comedy. It's great fun whether or not you've read the novels, and if you haven't, maybe you'll learn what they are about without having to.
Reviewer: David Chadderton