Clowntime
John Feffer
John Feffer
[email protected]
–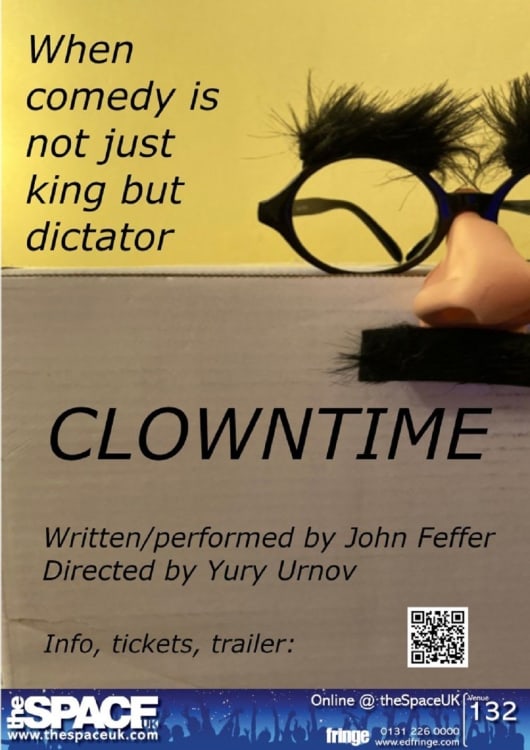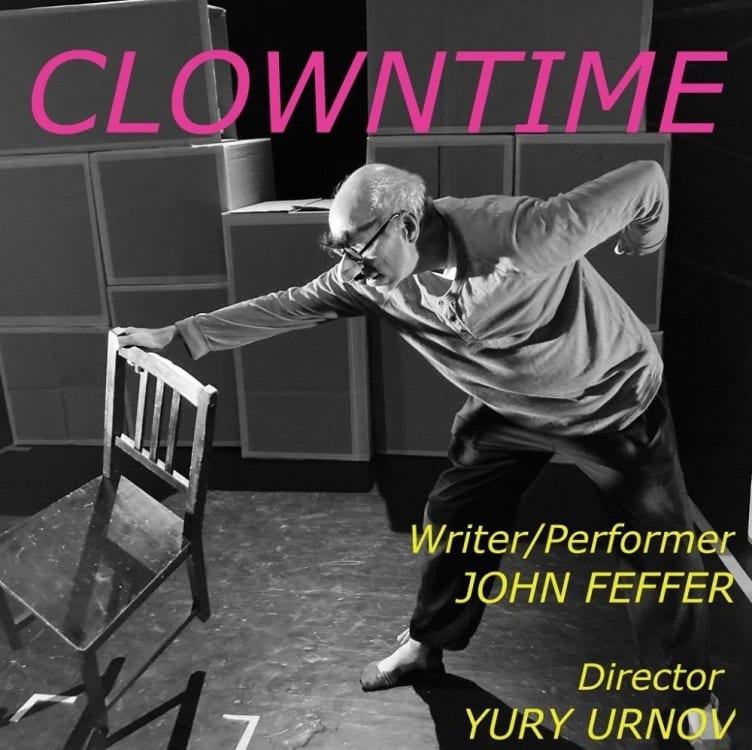 With Clowntime, author John Feffer takes the view any totalitarian imposition of behavioural norms is dangerous—even one based on apparently benevolent activities like comedy and jokes.
In an alternate reality, the USA bases its social and political behaviour around comedy. Amusement Laws are enacted, places are renamed ('Ha-Ha Harvard' and 'Yuk-Yuk Yale') most disturbing is the rite of Clowntime where the least funny person is elected as 'goat' and subjected to humiliations.
Christopher Blank (author Feffer) has no sense of humour, cannot tell a joke and regards reading War and Peace as the ultimate pleasure. He does not fit in with a society founded on a meritocracy of comedy but, Candide-like, stumbles into one misadventure after another. At university, his ineptitude is mistaken as a physical comedy genius, he joins a revolutionary group only to be betrayed by a counter-revolutionary and ends up in prison. A chance for salvation comes from an unlikely source: the President of the USA needs a straight man or possibly just someone to blame should a planned war not go as intended.
Feffer subtly builds his alternate reality. Early scenes—parents humorously agonising over the strange behaviour of their son and Christopher's eccentricities—could take place in our own society. The unusual and sinister aspects of Christopher's society become apparent gradually.
Any play in which a clown is elected President has satirical intent. But Feffer treats the subject of comedy with affection, even respect. The characterisation of Christopher—an ineffectual male whose actions are motivated solely by efforts to impress an uninterested idealistic woman—is a standard figure taken from any number of classic comedies. Tributes are paid to comic greats like Tom Lehrer, Dr Strangelove and particularly Leslie Nielsen.
Feffer is the only live performer in the show, recorded at Baltimore Theatre Project, yet director Yury Urnov uses filmed cameos from ten other actors to create the impression of a full-cast play. The basic stage set is oppressive—Feffer peers out at the audience in a gap between a stack of cardboard boxes and Dylan Uremovich's lighting is shadowy. Yet the boxes serve also as screens for projections of other characters filmed by Kelly Colburn and Dylan Uremovich.
This turns Clowntime into a sophisticated and stylish presentation; more significantly, Urnov directs so that Feffer interacts with—accepting props from and chatting with—the actors in the recordings. Clowntime becomes, therefore, a contradiction: a live show featuring recordings and a solo performance with a full cast. There is even a great punchline—Christopher finally, if accidentally, telling a joke.
Clowntime takes a refreshing approach to satirising the political abuse of authority. It treats politicians with disdain and comedians with respect.
Reviewer: David Cunningham