Club Tropicana - The Musical
Michael Gyngell
Mark Goucher & Gavin Kalin
Wales Millennium Centre
–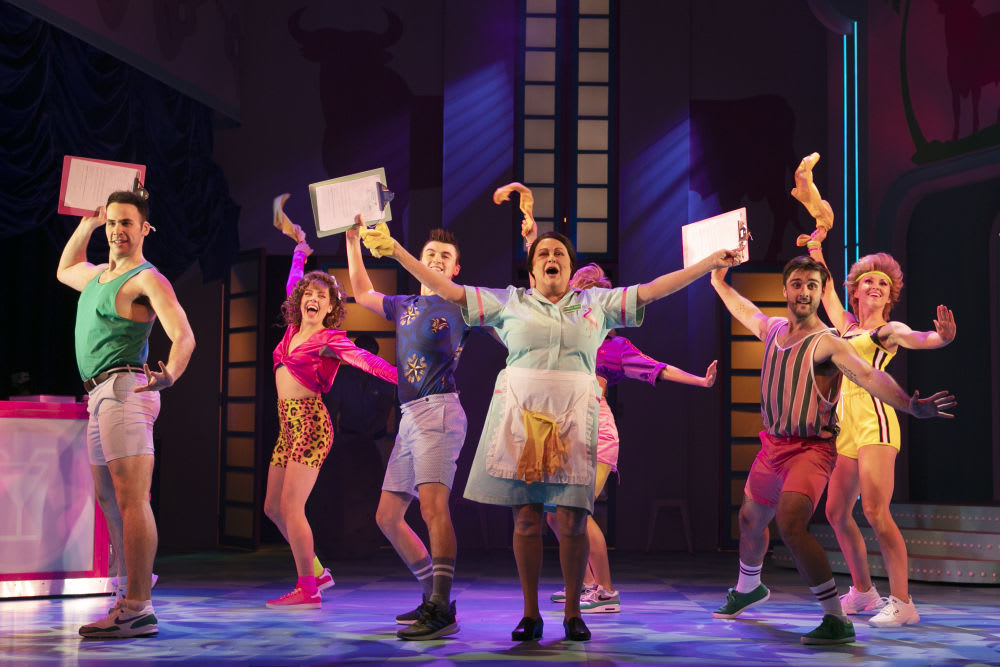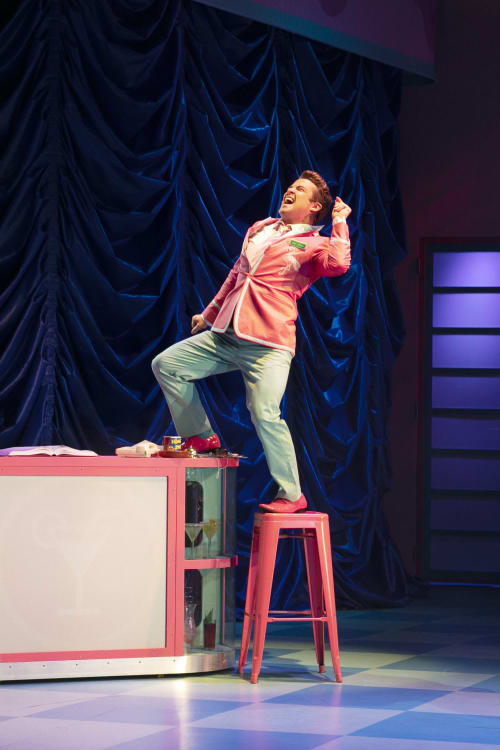 Club Tropicana arrives in Cardiff at the end of an extensive tour, but without the cachet afforded by a West End or Broadway run, or the recognition factor of a previous life on film, like much of the large-scale work which plays in the main house at the Wales Millennium Centre. Instead, it gives the impression of having been cynically assembled to tap into nostalgia for the pop music of the 1980s.
The headline attraction is one-time X Factor winner Joe McElderry. The first night in Cardiff, though, saw one of the other main draws—former Sugababe Amelle Berabbah in her musical theatre debut—absent through illness and replaced by understudy Camilla Rowland.
The action begins at the wedding of Lorraine—Karina Hind—and Cellen Chugg Jones's Olly. Or, rather, the non-wedding, since Lorraine gets cold feet and, to Olly's despair ("Don't Leave Me This Way"), calls the whole thing off. Rather than waste the honeymoon tickets, however, Lorraine and her friends decide to head off to Spain in any case (because "Girls Just Want To Have Fun"). However, Olly and his mates have the same idea. The question is: will the two parties, by some bizarre fluke of fate, somehow run into one another?
Meanwhile, at the Spanish resort hotel which transforms into Club Tropicana at night, co-proprietors Serena and Robert—Rowland and Neil McDermott—are, as well as failing to deal with their feelings for one another, worried about the future of their business, in the face of apparent sabotage and the possible visit of an incognito hotel inspector; who may well have arrived, in the imperiously lascivious form of Emily Tierney's Christine.
Overseeing this drama are McElderry's panto-ishly camp entertainment manager, Garry, and eccentric cleaning-lady Consuela, played by Kate Robbins.
Michael Gyngell's script is more notable for its intentionally cheesy jokes than the complexities of its plotting—imagine a slightly less crude Benidorm—and Diego Pitarch's set and costumes scream 1980s style (or lack of it).
Directors Samuel Holmes and Nick Winston ensure that the action never stops for long enough for the audience to start pondering the logic of the story; Winston is also responsible for the ensemble's amusing Top Of The Pops-esque dance moves.
Because, in the end, Club Tropicana is all about the singing and dancing, which are exemplary. While the songs (borrowed from Aha, Depeche Mode, Heaven 17 etc) are unsubtly and sometimes inappropriately shoehorned in, Greg Arrowsmith's clever arrangements are smoothly handed by musical director Charlie Ingles.
The real star, however, is Kate Robbins, whose gifts as a mimic and physical comedian are a joy to behold, and who deservedly received the lion's share of applause as the opening night show ended.
Club Tropicana is a feather-light confection, more Instant Whip than paella, but delivered with great verve.
Reviewer: Othniel Smith