Clueless, The Musical
Amy Heckerling
The New Group
The Pershing Square Signature Center, New York
–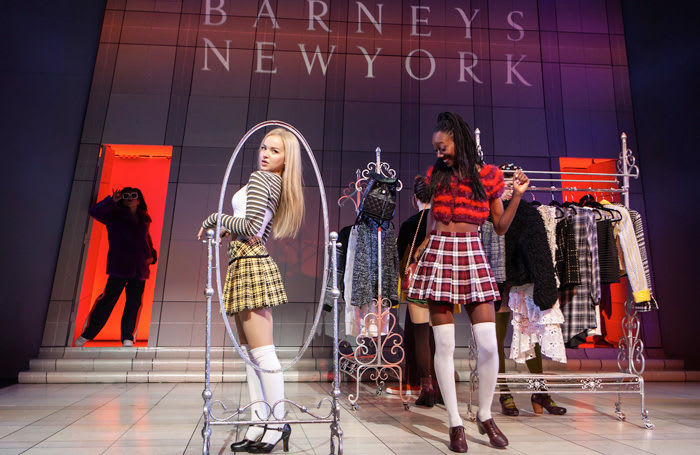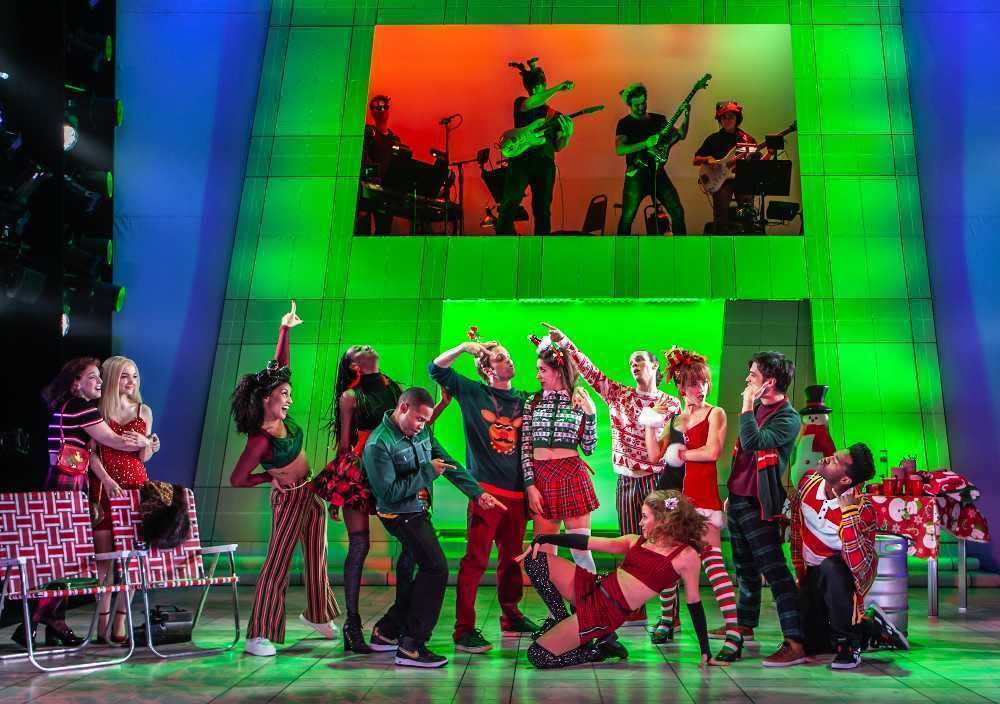 In the theatre, appearances can sometimes be very deceptive. At a surface level, Clueless sounds as if it is aimed at those who can answer to the title.
In fact, Amy Heckerling, aided by Rock of Ages director Kristin Hanggi, has created a really good night out that should appeal to fully grown adults, as well as airheaded teens.
The musical is based on Miss Heckerling's 1995 film, itself inspired by Jane Austen's Emma. Rather than late 18th-century England, the events unfold in Beverly Hills amongst what anyone but natives such as its protagonist would think of as "Valley Girls" of the kind immortalised by the late Frank Zappa. Indeed, one might wonder why his archetypal song does not make it into the show.
Instead, from the music viewpoint, the score features a stream of 1990s hits with witty lyrics appended by the playwright. As such, it is something that might be described as a semi-jukebox musical.
The story is built around Britney Spears lookalike Cher, play with just the right sense of irony by Dove Cameron. Aided by Zurin Villanueva as best friend Dionne, the ditzy blonde is a 16-year-old obsessed with froth—designer clothes (designed by Amy Clark), boys and matchmaking.
Money is no object, since Daddy is a hard-hitting litigator who dotes on his little girl, while her indisputable charm enables Cher to elevate school grades and make friends like there's no tomorrow.
Home life is made a little more challenging by the presence of Dave Thomas Brown's Josh, her far too bright and far too handsome stepbrother, who regards the spoilt teen as—well—a spoilt teen, rather than giving her the respect that she doesn't deserve.
The comedy is built around Cher's efforts to pair off friends and even teachers, while neglecting to nourish her own love life until she finally falls for a boy so camp that only she fails to notice.
Ultimately, Clueless is a romcom and eventually, to Kim Wilde's celebratory anthem "Kids in America", comes to an inevitable conclusion but not before many wrong turnings, particularly in a hilarious driving test that doesn't quite go to plan.
Although the ingredients for this musical don't necessarily sound all that promising, Clueless is actually a treat. The storyline may be simplistic but it holds the attention for the full 2¼-hour running time while, thanks to the efforts of Amy Heckerling, who is never afraid to satirise the characters that she has created, it is consistently funny.
The music has been well chosen and pairs nicely with the fresh lyrics, while Kelly Devine's choreography on a cleverly-designed Beowulf Boritt-set is never less than sharp, courtesy of the efforts of an energetic cast.
There is almost certainly a market for this kind of semi-jukebox comedy musical and, like Rock of Ages, it may just have what it takes to hit the big time. Failing that, it's the kind of show that could tour forever and sell well on word-of-mouth.
Reviewer: Philip Fisher