Coming Home
Athol Fugard
Arcola Studio 2
(2010)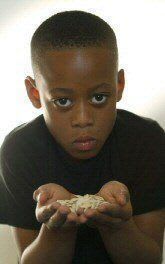 The first work in a mini Athol Fugard season at the Arcola (The Road to Mecca opens in Studio 1 three days later) plays in the small Studio 2 but still packs a big punch. That is almost inevitable, as its sensitively probed subject is the impact of AIDS on an ordinary family in the Karoo Desert of South Africa's Cape Province.
The central figure is Veronica Jonkers, played with great conviction by the really compelling Cat Simmons, who also sings well.
When she left the shack in which the drama plays out, the youngster was full of hope leaving home, wishing to emulate her idol Miriam Makeba by becoming a famous singer in the bright lights of Cape Town.
However, for poor people, life is not like that and by the time that Veronica comes home, all that she has to show for the hard years in the city is a son and a fatal disease.
Through her eyes we are able to observe the relationships that she builds with three most influential men in her tragic life.
To start, the well-cast Nadim Sawalha makes a cameo appearance as the youngster's Oupa or grandfather, a big influence with his kindness and folk wisdom.
This is passed on to her much-loved son Mannetje, played at different ages at the performance under review by Jamel and Jaden Matthias. He is a bright boy who seems destined to be a story-teller, like his Oupa (and Athol Fugard).
From the generation between, comes Alfred Witbooi. David Judge plays this illiterate simpleton whose main redeeming factor is his innate goodness, as well as a touching devotion to Veronica.
The 2¼ hours allow time for story-telling as Fugard helps us to build a picture of this deprived rural community.
Coming Home sounds like a grim play but it is shot through with humour and contains enough hope to redeem the feeling of loss and sadness. Cordelia Monsey and her cast do the playwright proud in a small-scale production that perfectly catches the spirit of the piece.
Reviewer: Philip Fisher