Common
D C Moore
Headlong and National Theatre
Olivier Theatre (National Theatre)
–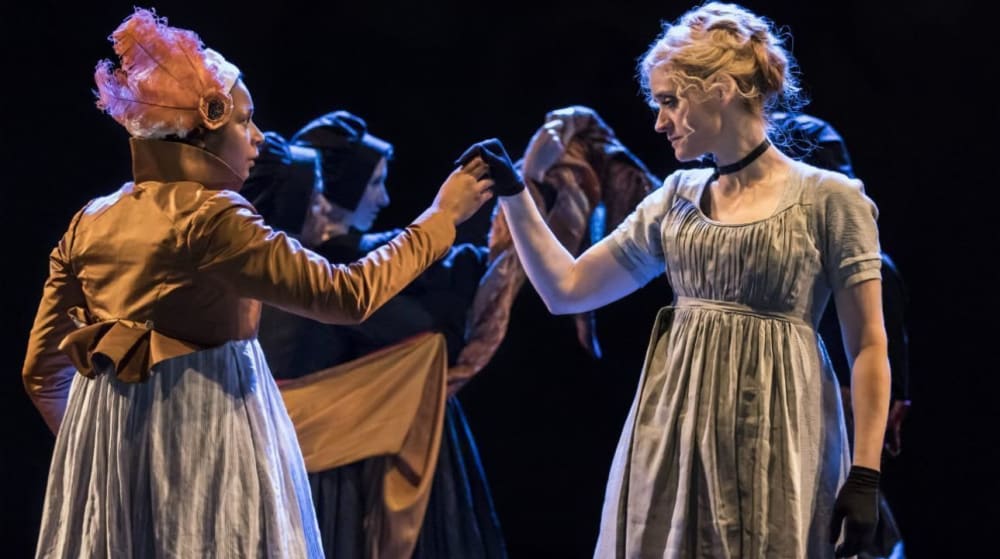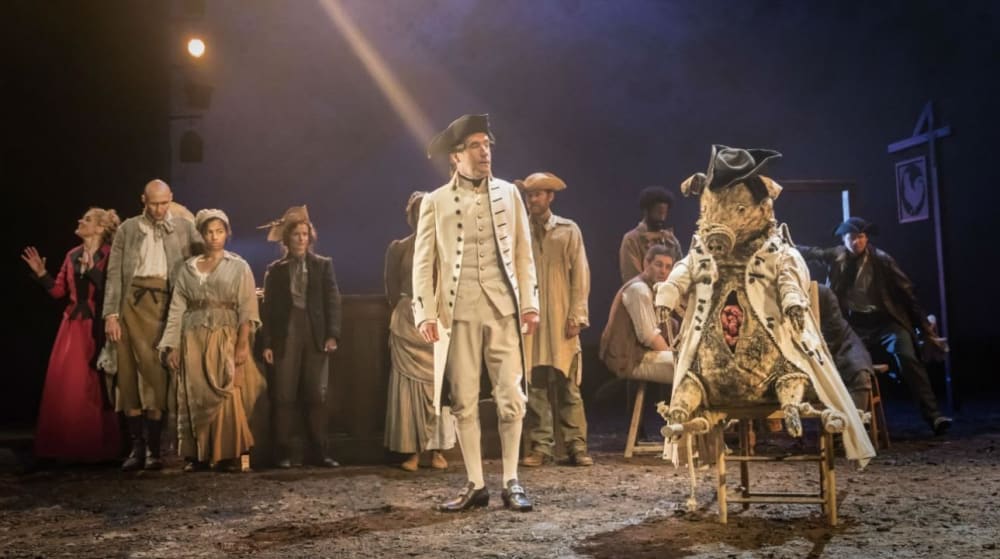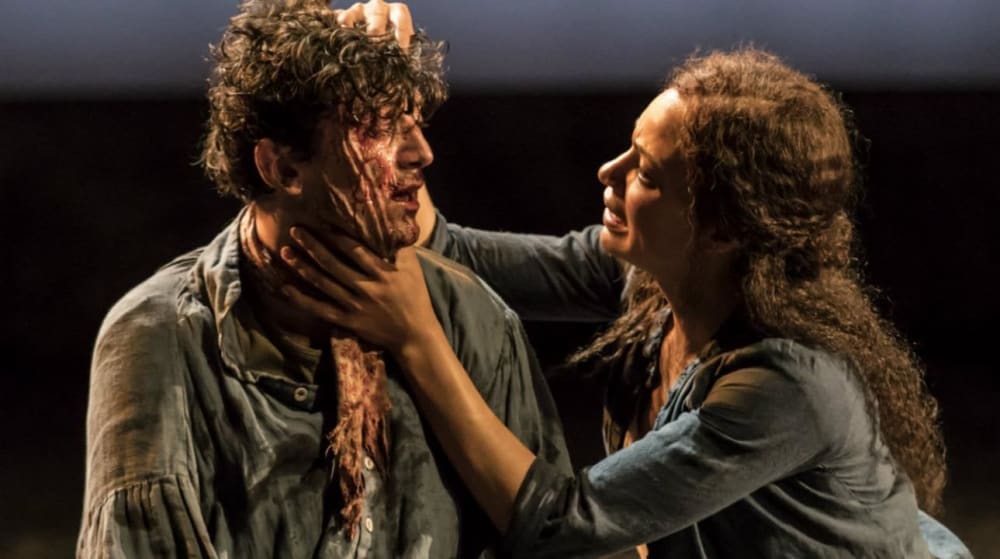 Nobody seeing Common could accuse D C Moore of lack of ambition. He has attempted to write a big, bold historical play with a large cast fit for one of the national theatre's main stages. In fact, he might well have written three and then tried to condense them into one.
The playwright attempts to combine some serious historical comments about highly charged events at the turn of the 19th century with a comedy about a female equivalent to MacHeath or some other lovable theatrical rogue who might have supernatural powers and loves to interact through the fourth wall and at the same time shine a light on our lives today.
As a result, despite his efforts and those of a cast nobly led by the National's next Lady Macbeth Anne-Marie Duff under the direction of Headlong's Jeremy Herrin, the play doesn't quite come off.
It is possible that the piece will continue to develop in coming weeks, since the playing time shown in the programme was over half an hour longer than the 2 hours 20 minutes on opening night.
The result is an evening with sparkling moments but still lacking coherence.
Miss Duff plays witty Mary, dressed like a lady but with the language of the gutter, fresh from Hell (or London as it is better known) and now returning to her West Country home to address unfinished business.
Mary's ostensible purpose is to reignite a fiery affair with her adopted sister Laura, played by Cush Jumbo, much to the consternation of their brother, John Dagleish's King. Rather than the mad George nominally on the country's throne at the time, this King of the Harvest's fiefdom runs to nothing more than the common lands that the Lords are attempting to enclose, largely for their own benefit.
King leads the angry, rural protesters as they use rituals and fire in an attempt to maintain independence in the face of what they perceive to be akin to slavery.
Mary's arrival is heralded by a highly comical meeting with Lois Chimimba playing Eggy Tom, a simple but lovable crow scarer with his own puppet-pet, given wonderful realism by puppeteer Laura Cubitt.
The story develops in a number of directions. Mary appears to have psychic powers although many of these are probably more those of a charlatan than a prophetess.
She is also a natural rabble-rouser, capable of winning hearts but also breaking them as she tries to regain Laura's trust at the same time as larking around with immigrant Irishmen who take jobs from the locals (one of the reference points for contemporary comparisons). The returning "lady" also gets up close and personal with Tim McMullan, deliciously taking the role of the rather foppish local Lord, who guarantees his supremacy by employing Trevor Fox's wilfully malicious Heron.
With some low-budget but effective imagery and rather classy dance, choreographed by Siân Williams and accompanied by Stephen Warbeck's music, there are all of the ingredients for an intriguing historical melodrama with mysterious overtones and contemporary resonances.
However, despite some good central performances particularly from Anne-Marie Duff, the components do not gel, leaving areas where clarity is lacking and a few too many loose ends. As such, this is a brave attempt to write a significant state of the nation drama that needs further work before it achieves its goals.
The good news is that this is part of the Travelex £15 season and therefore those tempted can try it out without breaking the bank.
Reviewer: Philip Fisher