Confessional
Tennessee Williams
Tramp
Southwark Playhouse (The Little)
–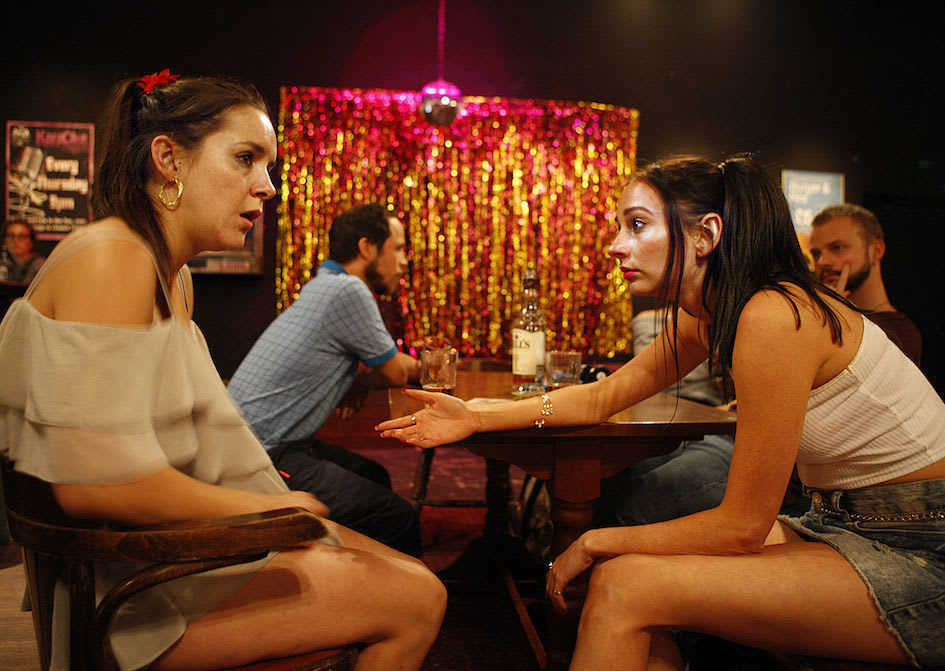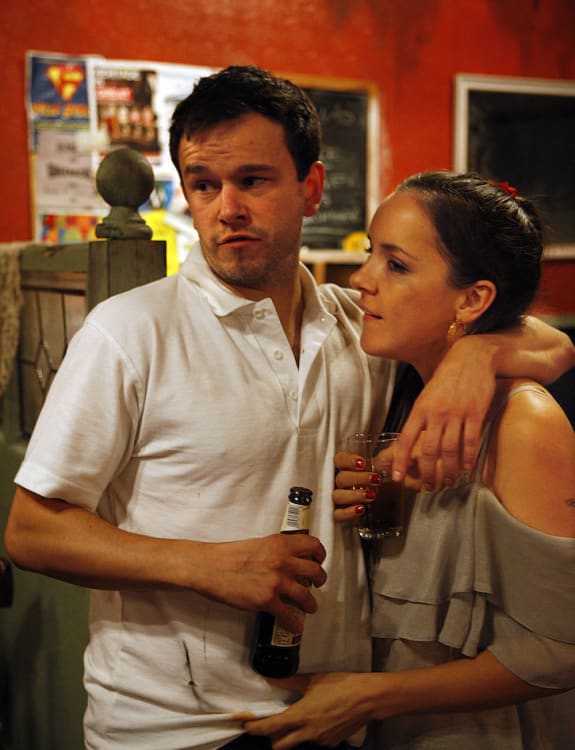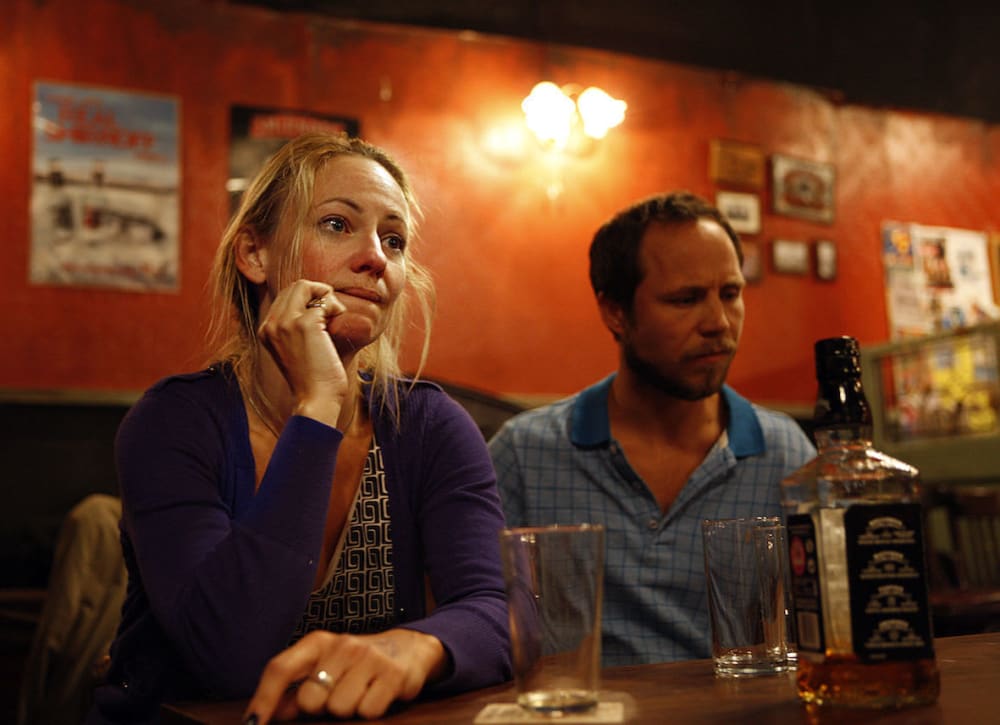 This 90-minute, one-act play, written in 1970, gets its London première in this restaging of Tramp's 2015 Edinburgh production.
Designer Justin Williams has converted Southwark's smaller theatre into a Southend pub with a practical bar serving drinks and both audience and cast are customers. Is the person who starts a conversation at your table or sitting next to you on the banquette a character or a spectator?
At first, there is no difference, unless you guess by dress and accent. Although it starts off by being interactive, the producers rightly described the production as "semi-immersive." Once Tennessee Williams's dialogue takes over, there is no real audience involvement, although characters may address individuals directly.
Williams set his play in a pub on the US seaboard, but his dialogue fits a transfer to an Essex accent with ease. What is less believable is that people would so freely cry and scream and shout in a crowded pub with no intervention or involvement from anyone in general in the bar. To that extent, it is the opposite of immersive. The simulated pub situation actually makes things more artificial.
Playing to an all-around audience can be a vocal challenge and, with accent and hysteria also hampering easy comprehension, it's a challenge to audience ears too. But in real life you would hear everything and perhaps what you miss doesn't matter, for this isn't a neat narrative but a set of situations and character studies.
Central is feisty and loud-mouthed Leona (Lizzie Stanton), a beautician who lives in a trailer. She's had a bust-up with not-all-there Violet (Simone Somers-Yeates) who hasn't shown her enough appreciation for the support she has given her with just a hint that this might have been a lesbian break-up. Anyway Leona has thumped her and now she is crying her eyes out in the ladies.
Bill (Gavin Brocker) is alpha-male butch guy who seems to have history with Leona; he could be dangerous. Steve (Rob Ostlere), still in his chef's trousers, has a protective soft spot for Violet; a woman who has been busily engaged on her tablet turns out to be an abortionist doctor (Abi McLoughlin). They have all of them drunk too much, or soon will have.
Bar owner Monk (Raymond Bethley) has seen all this before, he's in the background but watchful, keeping an eye on the punters too as he collects up glasses and there's a doorman called Tony (Alex Kiffin).
Into this come some outsiders gay screenwriter Quentin (Jack Archer) and young Bobby (Jack Archer), his latest, an incongruous couple in this setting and soon in for baiting. Why on earth would they have come into this pub, already full to bursting. It points up the way this immersive production can be counter productive for in a half-empty bar peopled only by regulars the way these people carry-on would be more believable. That doesn't stop everyone in the cast from delivering a full-bloodied performance, Lizzie Stanton's Leona especially: you wouldn't want to cross the path of this hurricane of mixed-up emotion.
Tramp doesn't put on its shows with fixed moves and interpretation. Provided they keep to the script, director Jack Silver leaves his actors to improvise moves and play as the spirit moves them. A chock-a-block house in which the only chairs vacant were ones the cast were sitting in when the show started perhaps restricted their choice but there is certainly a freshness and spontaneity about the playing.
How much do these performances change night by night? What does that depend on and is it much more than in a carefully blocked play? I wonder.
Reviewer: Howard Loxton