Confirmation
Chris Thorpe
Northern Stage at King's Hall
–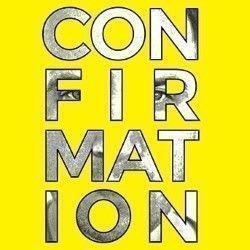 It is hard not to be wowed by the level of commitment and aggression that Chris Thorpe devotes to his performance.
Some could argue that Rachel Chavkin of the TEAM over-directs in that Thorpe can seem more like a rapper or stand-up comedian as he circles around assailing his audience, though his subject could hardly be more serious.
The play is about Confirmation Bias, the theory that people will go to incredible trouble to justify their opinions, especially when these are extreme.
Thorpe has interviewed a number of white supremacists and others that society would classify as racist.
His star performer is the pseudonymous Glen, whose views are often promoted through role reversal. This means that assorted members of the audience are asked to read Thorpe's questions, after which the performer takes over relating Glen's extreme views with suitable passion. Worryingly, Glen is now a parliamentary candidate for what sounds like a mainstream party.
By the end of a considerable amount of haranguing, the kind of people who would go to a show like this will have had their biases confirmed by Thorpe's research and delivery.
Whether neutrals or racists will even notice a problem, let alone be swayed, might be a moot point but those behind the project are to be congratulated for trying.
Reviewer: Philip Fisher