Confusions
Alan Ayckbourn
Stephen Joseph Theatre Company
Stephen Joseph Theatre, Scarborough
–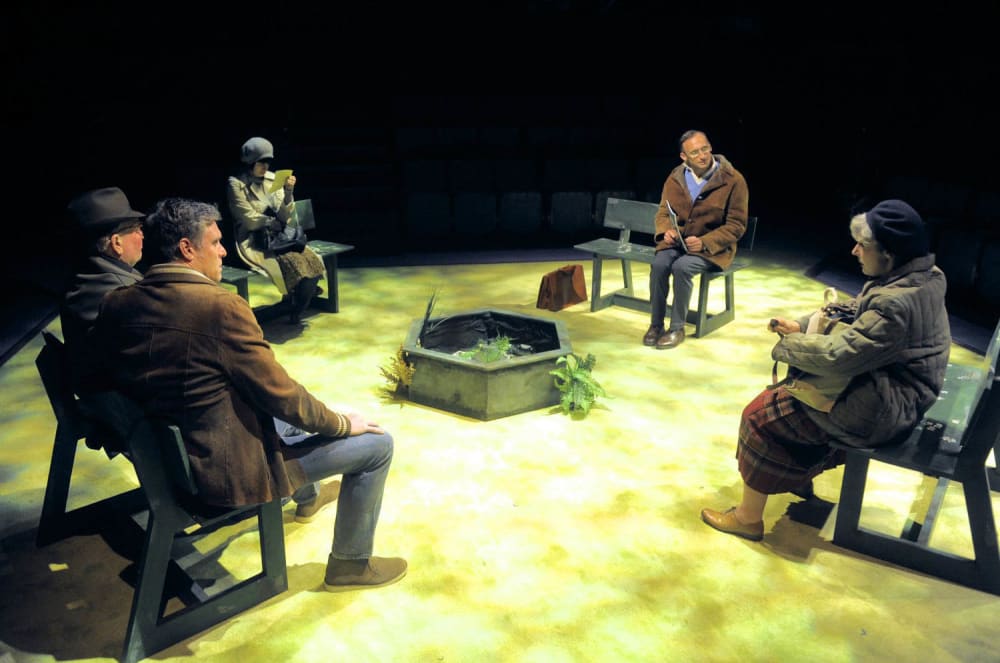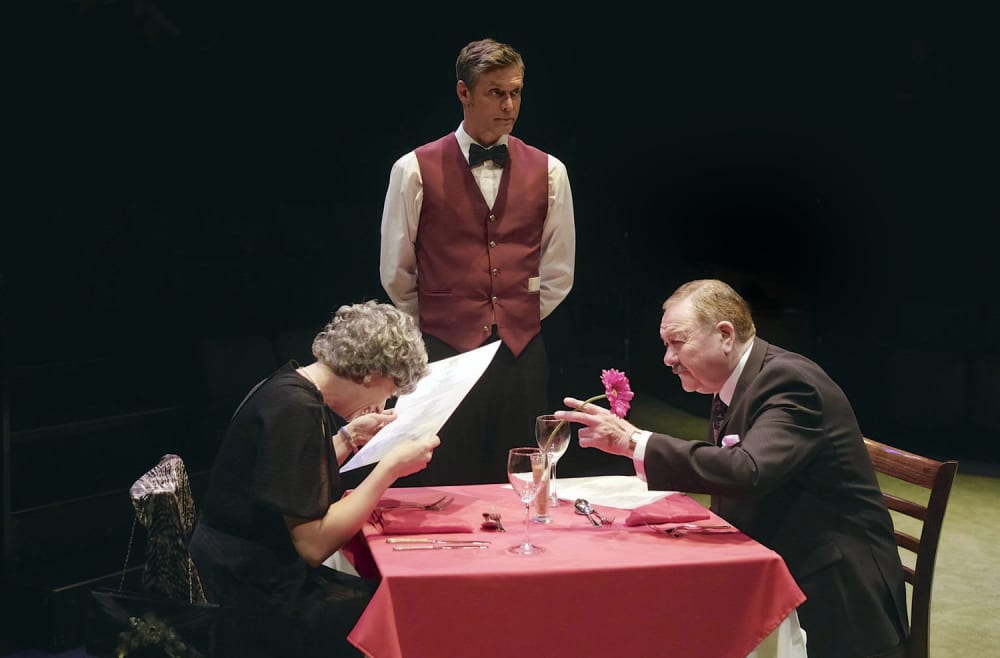 To mark the Stephen Joseph Theatre Company's 60th anniversary, Ayckbourn is returning for the first time to this play, which he first staged in 1974. He astutely describes it as a 'stepping stone' between two kinds of writing, though it's a format to which he returned in last year's Roundelay.
Like that more recent piece, Confusions is composed of five short pieces with some overlapping characters in each. In comparison, though, the later play is certainly more nuanced—Confusions is crammed with characteristically deft touches of theatrical game-playing, and some hearty laughs, but mostly lacking in real emotional weight.
The cast is impressively versatile, with several familiar faces putting in excellent work and showcasing good comic range. So while Roundelay's Richard Stacey is again doomed to play a well-intentioned but duffer-ish vicar, he also gets a compellingly unlikeable turn as a wide-boy travelling salesman chatting up two less-than impressed women ten years his junior.
Another Ayckbourn regular, Russell Dixon, is also transformed from crotchety, aged boss to fast-talking adulterer to Alan Bennett-esque park bench orator in another fine display of range.
The opening playlet, Mother Figure, introduces an unnerving but effective unreality to the evening, with the eponymous mother, Lucy (Elizabeth Boag), hovering in the audience's perception between harried and all-out disturbed. In this sense, it is played as a sketch rather than a piece about a fully realised character with a consistent set of desires and needs. Nonetheless, there are witty, endearing turns from Boag and Emma Manton through the whole evening in a variety of roles, evidencing strong verbal and physical comic abilities.
Between Mouthfuls shows us an evening at a restaurant from the waiter's perspective, the diners' dialogue fading in and out as he approaches and withdraws from their tables. As often with Ayckbourn, you can practically see the writer's mathematical brain working out the various permutations offered by this device, and there is much technical pleasure here and throughout in spotting and following the tricks and twists of the script.
This sketch is perhaps the least successfully staged, however and, despite decent performances from the entire cast, the timing lags a little: it would benefit from quicker transitions between the conversations and fewer gaps, which hamper the comic swell of the piece.
Stephen Billington, a newcomer to this company but familiar from strong work at the York Theatre Royal, is likeable even when despicable. He shows restraint as the almost entirely placid waiter and exuberantly caricatured comedy (as well as a fine pair of legs) as the put-upon scout leader in Gosforth's Fête.
This scene features the broadest comedy, including some fine visual gags as the characters' lives degenerate into chaos. The final piece, A Talk in the Park, folds the structure of the whole inwards, itself essentially a collection of four short monologues plus a coda.
But, while the technical conceits of the writing are innovative in this form of theatre, we are still left with a piece which functions largely on the shared understanding of some now rather dated sitcom stereotypes and social observations. Once you grasp the game played by the last piece, it doesn't travel very far, whereas Roundelay included at least one sketch which posed much meatier questions than this.
A sporadically amusing and impressive feat of mostly broad comic acting, then, and a fine piece of theatre history, but it leaves us awaiting the next Ayckbourn original of greater substance.
Reviewer: Mark Smith