Constellation St
Matthew Bulgo
The Other Room
Porters, Cardiff
–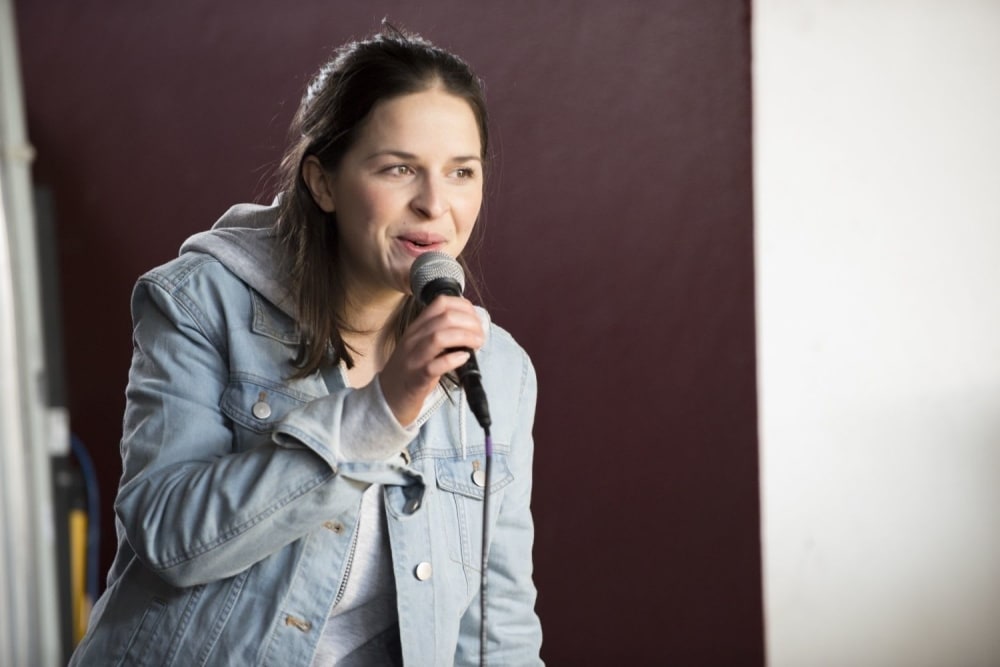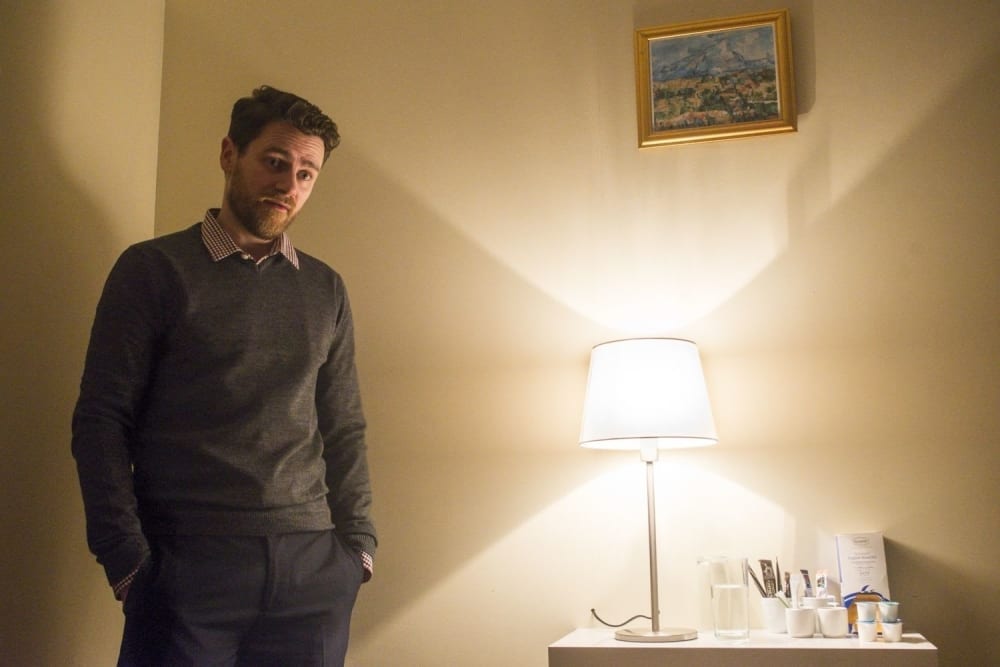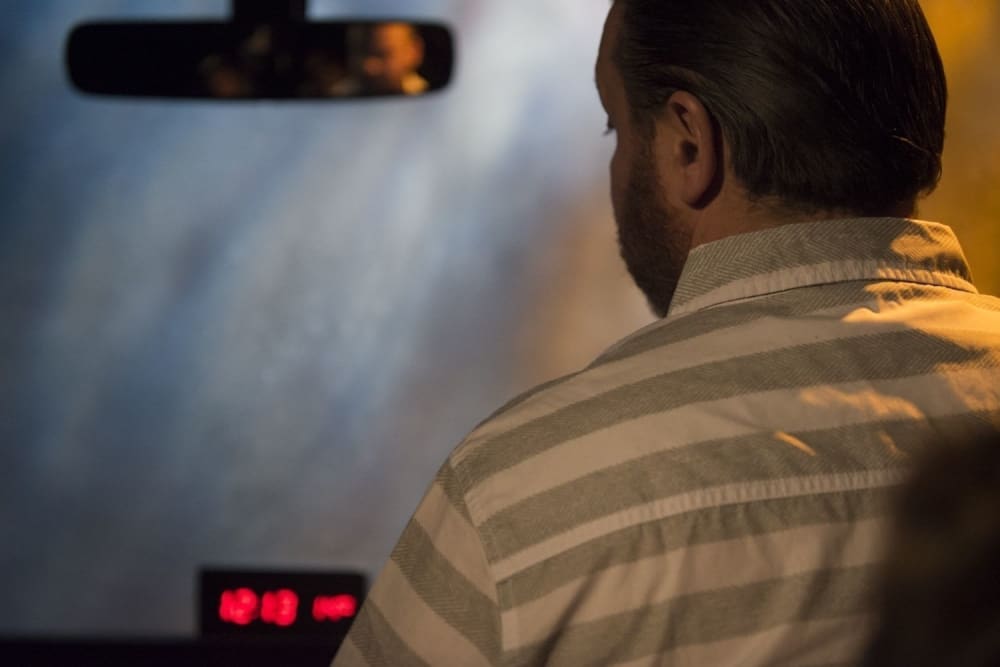 Constellation St is a new play from Matthew Bulgo, winner of Best Playwright at the 2015 Wales Theatre Awards for his Edinburgh success Last Christmas. This latest production in the Insomnia season at The Other Room sees another miraculous transformation of this tiny pub venue, courtesy of designer Amy Jane Cook.
As we enter the space, the audience is separated into groups—we are each to experience a different path through this promenade performance. Mine took me from the back of a taxi on a rainy night in Cardiff, to a street corner, then a hotel room, and back to the street for the climax.
The play takes the form of four monologues whose connectedness gradually reveals itself. If I read the programme notes correctly, every audience member experiences the two which are essential to the narrative, plus one other.
For the first segment on my particular pathway, I find myself with half a dozen other fellow spectators in the back of a cab driven by Frank—Roger Evans. With his back to us for the majority of the time, he expresses shock at his passenger's resemblance to his son and starts to spin familar taxi-driver horror stories, before his tragic family tale unfolds. Enclosed in the faithfully rendered facsimile of a car, with the rain teeming down (courtesy of sound designer Matt Jones), this is a claustrophobically intense episode, the magic slightly impaired by inadequate soundproofing.
This is less of a problem for the next section, which sees a larger audience in an exterior space, watching Gwenllian Higginson's not-quite-together busker run through Kodaline's heart-breaking "All I Want", whose key lyric is "if you loved me...".
We are then moved, once more in a smaller group, to the hotel room, once more meticulously reproduced by Cook and design assistant Oliver Harman. Here, we meet troubled teacher Stephen, played by Neal McWilliams, who has invited a teenage girl in off the street. We are inevitably suspicious of his motives—is there lecherous intent, or is he simply being charitable? Things gradually become clear as another tale of guilt and loss takes shape.
Finally, we return to street level and Higginson's youthful, borderline down-and-out Alex, who fills us in on the grief and recklessness which have marked her downward slide. Here, there is a deceptively simple reveal of the precise nature of the link between each story.
Bulgo's writing is precise and poignant and the acting is flawless, as one has come to expect. Directors Chelsey Gillard and Dan Jones are to be applauded, not only for their work on the text and performances, but also for successfully negotiating what must be a logistical nightmare, in conjunction with the production team (production manager Lauren Dennis, stage manager Steffi Pickering and her assistant Izzy Rabey).
The only downside to the way in which Constellation St is being presented is that one inevitably misses out on one of the stories (in my case, Nicola Reynold's strand); although there is the danger, of course, that experiencing all four might involve a little too much unhappiness to comfortably handle.
As it is, this is a deeply moving seventy-five minute journey through several broken lives. Well up to The Other Room's enviably high standards.
Reviewer: Othniel Smith