Contractions
Mike Bartlett
Sackville Theatre Company
C Nova
–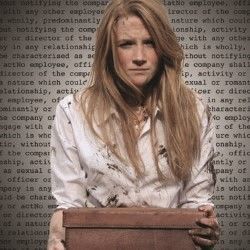 It isn't clear whether Mike Bartlett wrote Contractions as an accurate representation of the vicissitudes of corporate life in the Home Counties or a dystopian vision of some unlikely future.
Either way, the impression is that he has little or no experience of the world that he attempts to portray.
As such, this short play is far, far away from the more recent successes that have made him one of the country's hottest young playwrights.
Using two actresses to take each role, the play follows Emma in a series of meetings with what appears to be an HR officer but apparently is her manager, a figure so sinister that our protagonist still doesn't know her name after they have worked together for six months.
The play works on the conceit that, in breach of English law, the company can ban love or affection between workers, sack the pregnant and even ban all contact.
Nothing really makes much sense, and any targets are missed by some way.
Reviewer: Philip Fisher