Contractions
Mike Bartlett
Iain Goosey / Chapter Arts Centre
Chapter, Cardiff
–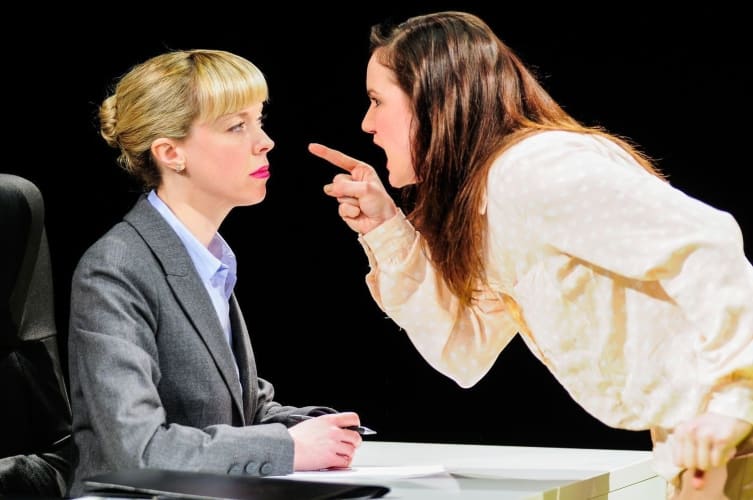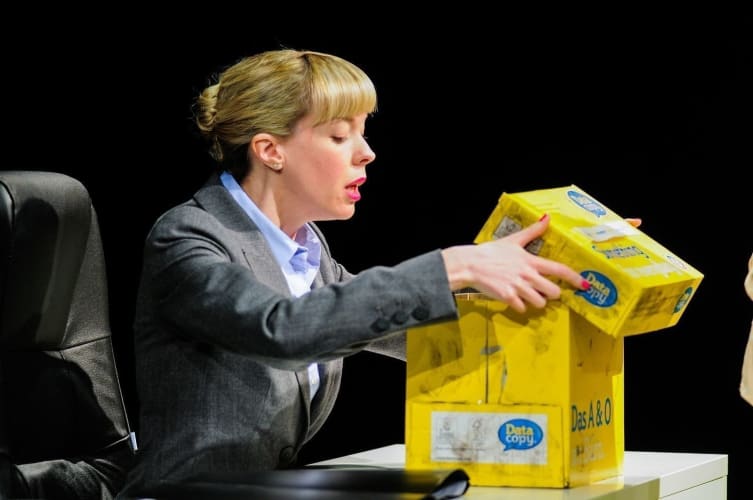 Mike Bartlett's Contractions is the latest in a continuing series of small-company-produced Welsh premieres of plays by fashionable London writers. First broadcast on radio, then presented at the Royal Court in 2008, it might be described as a disturbing comedy of corporate manners.
As the sparse set (by Max Jones and Ruth Hall) is revealed, we find ourselves in an anonymous, harshly lit office. At the desk sits the briskly businesslike female Manager. What follows is a succession of meetings between her and her junior colleague Emma.
It is quickly established that romantic relationships between employees of this corporation are generally frowned upon, and have to be reported to management, so that their negative effect on staff morale and sales performance might be minimised. As the story progresses, Emma disastrously falls foul of this ethos.
The play begins as a witty satire on office life, with more than a hint of Mamet and LaBute about it. As things progress, however, and Emma is forced to divulge intimate details of her developing relationship with co-worker Darren, 1984 is called to mind, and the audience's titters of recognition grow ever more uneasy.
Emma, at first faintly derisive, becomes increasingly unhinged as events progress catastrophically, there being a subtle spoiler in the play's title. Sara Lloyd-Gregory handles her character's distressing transitions with great conviction. Catrin Aaron, as the nameless, imperturbable Manager has the less showy role, all casual careerist frigidity, but truly chilling at the play's horrifying, climactic moments.
The scene-transitions are soundtracked by psychosis-inducing drones (sound design by Dyfan Jones), quickly establishing that all is not well. Kate Wasserberg's coolly assured directorial hand shepherds us subtly into nightmare territory.
It is an authorial masterstroke to make this a duet for two females; perhaps a reflection on the observation that the sneakiest trick ever played by the male gender was somehow convincing women that a "job" was synonymous with a "career", and therefore worth pursuing at any personal cost. The play is explicitly situated in the private sector at a time of financial uncertainty, but the power relationships depicted are universal. Even more worrying is the suggestion that they are inevitably self-perpetuating.
The running-time is just under an hour, but the play puts us through the emotional wringer to such an extent that one is simply relieved to emerge in one piece. My one, small reservation is that the actors occasionally fail to take into account audience laughter, so that the occasional line gets lost.
Contractions is profoundly worrisome and bleakly funny.
Following the Cardiff run, the production will travel to Clwyd Theatr Cymru.
Reviewer: Othniel Smith