Coolatully
Fiona Doyle
Papatango Theatre Company
Finborough Theatre
–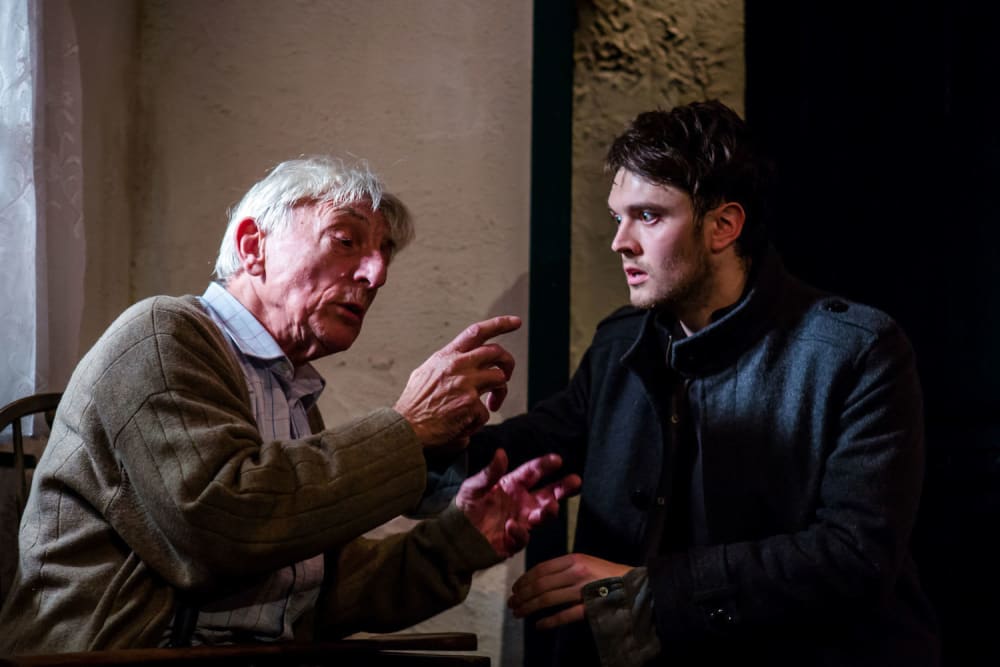 Coolatully is this year's winner of the Paptango New Writing Prize, so arrives at the Finborough with impressive credentials.
Fiona Doyle's 1¾-hour-long drama attempts to occupy territory somewhere between the black comedies of Martin McDonagh and the grim realism of life in rural Ireland today.
It opens in promising fashion, introducing us to four characters on stage and a series of others who are painted in words.
Quickly, it becomes apparent that the play is a kind of eulogy for a lifestyle that has half-gone, like the far-flung members of the eponymous town's all-conquering GAA hurling team.
The drama revolves around Kerr Logan's Kilian, a former star now happier wallowing in misery, much of it self-generated.
On the plus side, he supports his Mam and her efforts to keep the local pub afloat, helps ageing neighbour Jimmy, played with sincerity by Eric Richard, and mourns his brother Seamus, dead less than a year but present in everyone's minds since his grave occupies a corner of the set.
Kilian is also in a complicated relationship with nurse Eilish, Yolanda Kettle conveying well the frustrations of being affianced to a miserable, feckless loser.
Sadly for the lass who is about to depart for Sydney, he seems to have greater empathy with old pal Paudie, Charlie de Bromhead as the recently released ex-con, who stole from a church collection to keep his car on the road.
Thus far, Fiona Doyle had created some potentially interesting characters and a prospective series of issues to bring out their personalities and relationships.
However, she then felt the need to contrive some particularly far-fetched events and challenges that take the individuals onstage far out of character and create conflicts almost for the sake of trying to resolve them.
While this can create some moments of melodramatic activity, it dilutes the portrait that the playwright was attempting to paint of a culture in terminal decline.
The actors and director David Mercatali do their best with the material but one can't help feeling that this was a great opportunity that failed to deliver.
Reviewer: Philip Fisher