Coppelia
Director and choreographer Kevan Allen; music Rickard Berg after Léo Delibes
KVN Dance Company
The Cockpit
–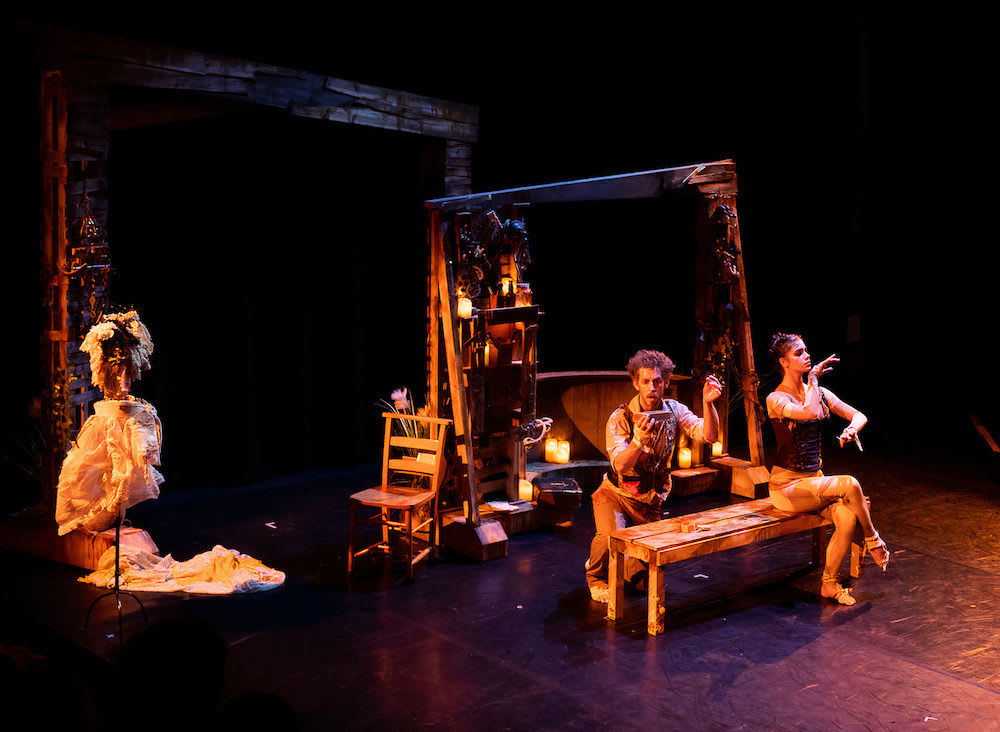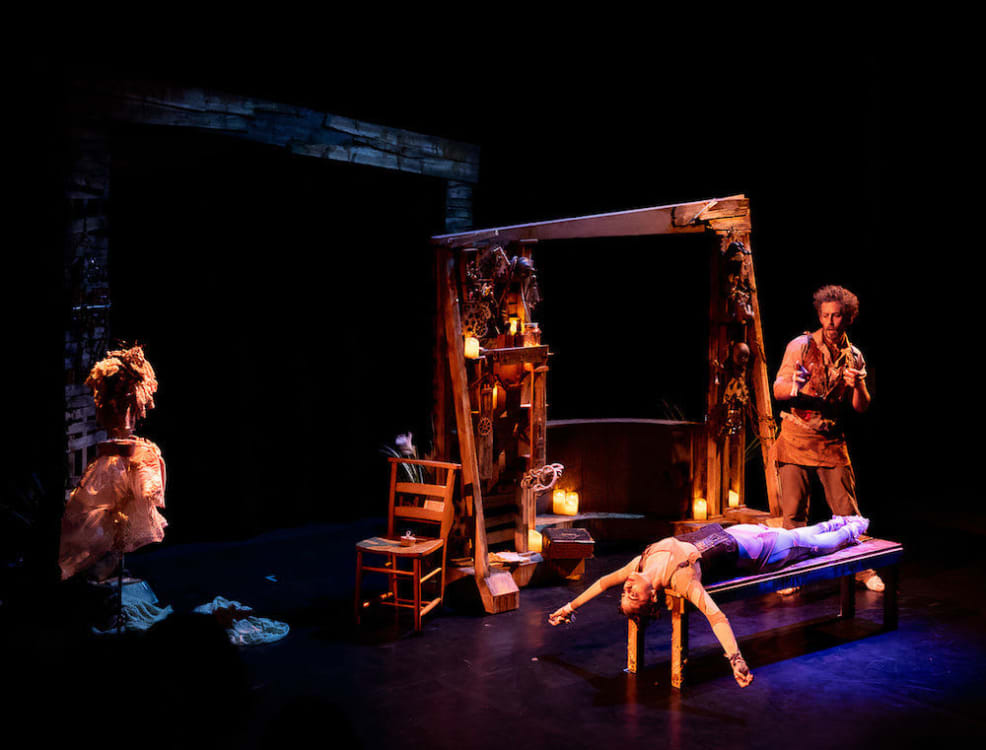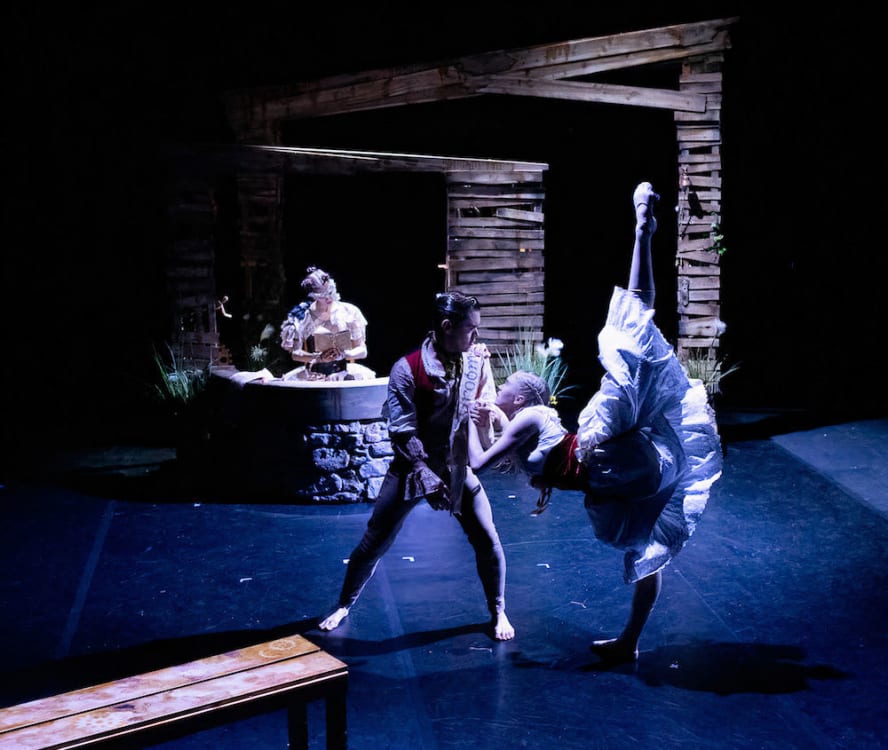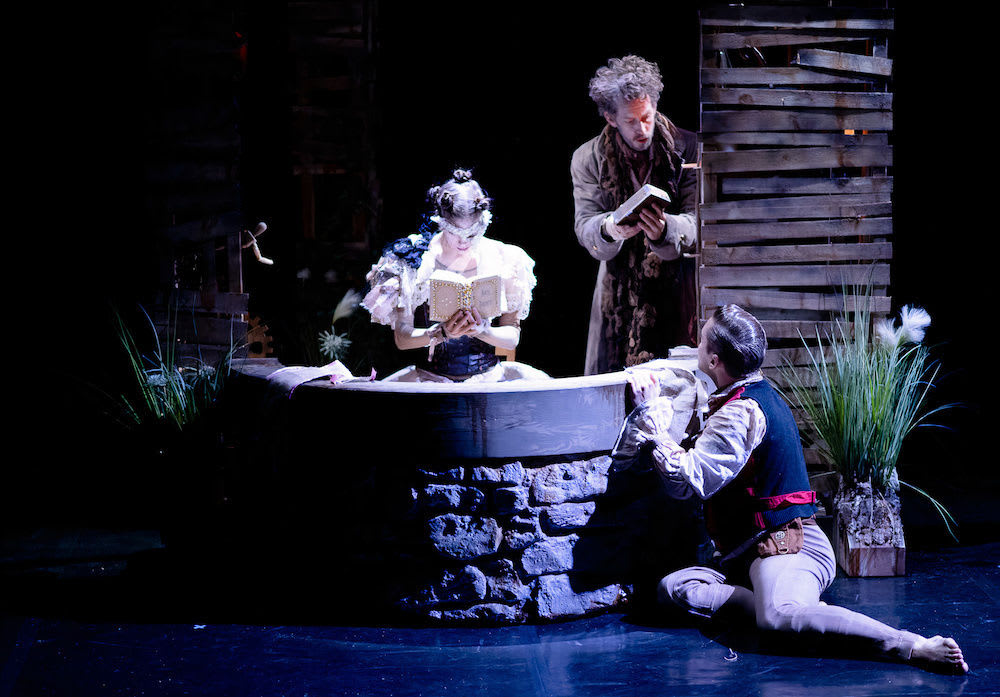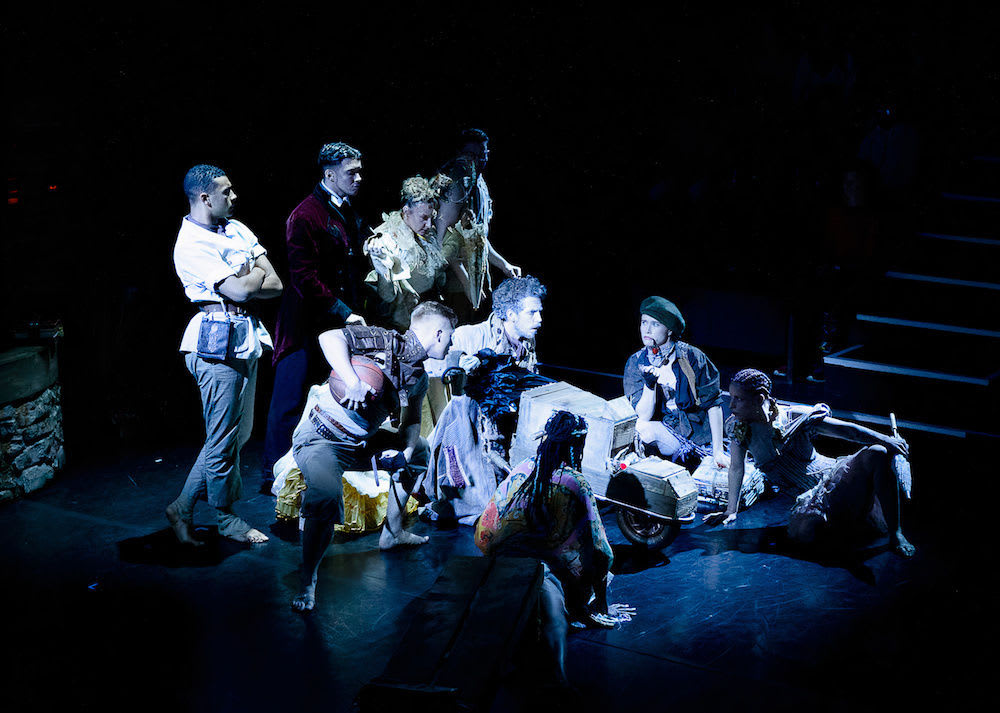 A brave man, Kevan Allen, to put his money where his mouth is… into a project that seems to have been bubbling in his mind for a long time… and I hope it pays off for him. It deserves to, a four-star production that could be more with extra room to manoeuvre. It gets a standing ovation—and this is not press night but its sixth—and clapping in time to the music. It's a dance gig—please can we all join in?
His remix of Coppelia is huge fun, with foot-tapping music from electronic dance whizz Rickard Berg (nineteenth century Delibes is in there somewhere, like a distant memory, in this exciting mash-up) that plays like a film score; a young cast of thirteen, some ballet trained, some musical theatre; fabulous costumes from Wendy Olver; and Justin Williams performs wonders on the Cockpit's tiny stage with his set design aided by Mike Robertson's lighting. An artistic fusion that has me thinking of Brian Froud (designer and illustrator for Storyteller Jim Henson), Arthur Pita, and ZooNation...
Street, contemporary, a touch of classical, waltzes, dance / musical theatre, Coppelia covers them all, but it's the shoulder-shrugging, a bit of popping, and group formation dance that is the most head-bopping infectious. The beat is great.
What do clockwork sounds bring to mind? Time passing? The fairground? The hurdy-gurdy man? Ticking automata, cuckoo clocks, many ballets, not least Cinderella and The Nutcracker with its magician Herr Drosselmeyer, films like Chaplin's Modern Times?
And Dr Coppelius, the mad inventor, surely is Frankenstein, the modern Prometheus. Well, not exactly: here he is a sad, grey, obsessed, lonely widower filling his time and workshop with distracting creativity. Is Coppelia the replacement for his wife or a daughter he never had?
The storyline more or less follows the original ballet except for a tweak here and there. At the end, Franz and Swanhilder (sic) do get married but it is the money collected from the wedding guests (not from the town mayor) that (bar a wad lifted by the priest—there are witty touches throughout) goes to Coppelius out of kindness and a sense of community. He is welcomed into the fold. It has been a journey of wonder and learning and compassion. And cupcakes.
The wonder is his magical workshop with fantastical automated creations—a temple dancer, a bird-faced man, Alice in Wonderland long-eared identical 'critter' twins, a clown: a Disney world where anything might happen. And the other wonder is how Allen has orchestrated it all on the Cockpit's pocket-handkerchief stage. Anachronistic (nineteenth century costumes, travellers' chic, earphones, and a brick-sized remote control) touches add to the humour and visual spectacle.
I was curious to see how a dance piece could be staged in such a small space: would there be room to breathe, never mind leap? Allen proves no space is too small, but I do hope someone offers the company a bigger venue. I hope this is just the beginning of its journey. Surely the West End calls.
KVN Dance Company was formed in 2017, and the company already has an interesting range of dancers. I hate to pick anyone out, but Rosie Southall as a rubber-bodied and double-jointed—and those high extensions—wilful Coppelia is one to watch, and Michael Downing as Dr Coppelius is such a sympathetic performer. Their duets stand out.
Marina Fraser's Swanhilder and Danny Fogarty's Franz provide the anodyne contrast. The rest of the villagers (Laura Braid, Evonnee Bentley-Holder, Tamsin January,Thomas Charles, Jeanie Ryan, Zach Parkin, Diante Lodge, Ellis Rose Rother) bring their own individuality to their roles (all named), Parkin and Ryan caricatures of the snooty wedding planners and caterers, the Pumpernickels. Does Allen feel a kinship with 'creator' Coppelius? Sounds about right.
Reviewer: Vera Liber