Corps extrêmes
Conception Rachid Ouramdane, music Jean-Baptiste Julien
Chaillot – Théâtre national de la Danse
Sadler's Wells
–

Listing details and ticket info...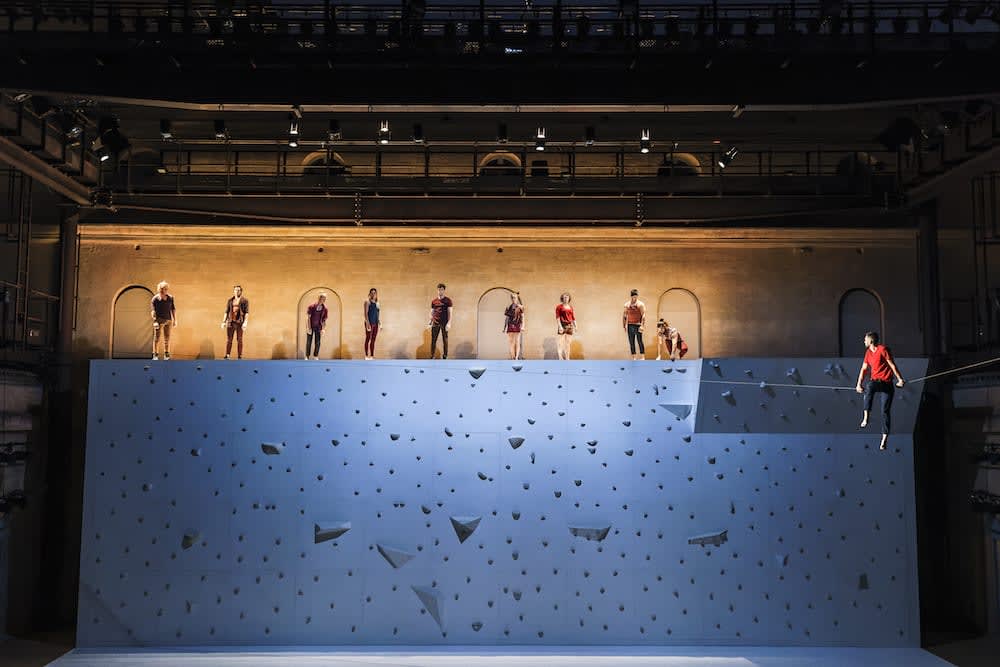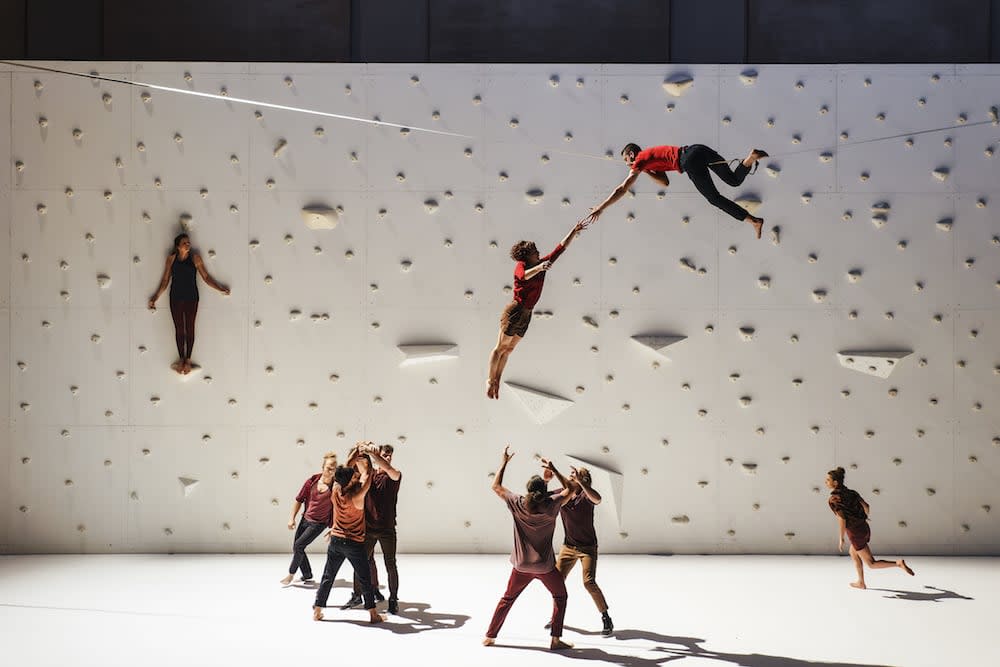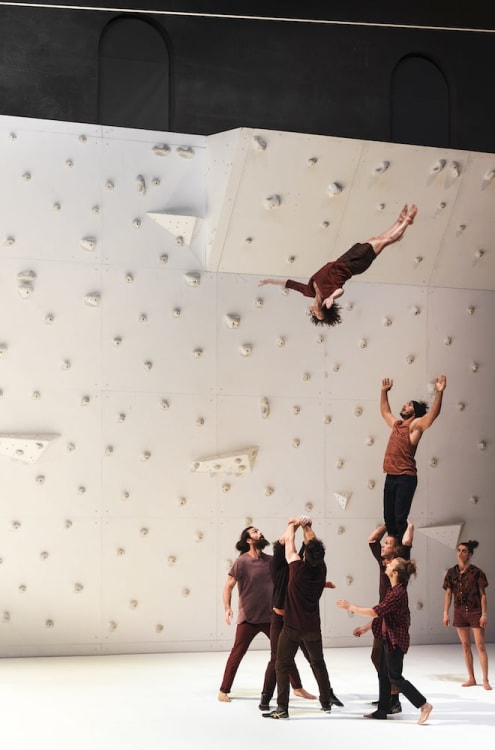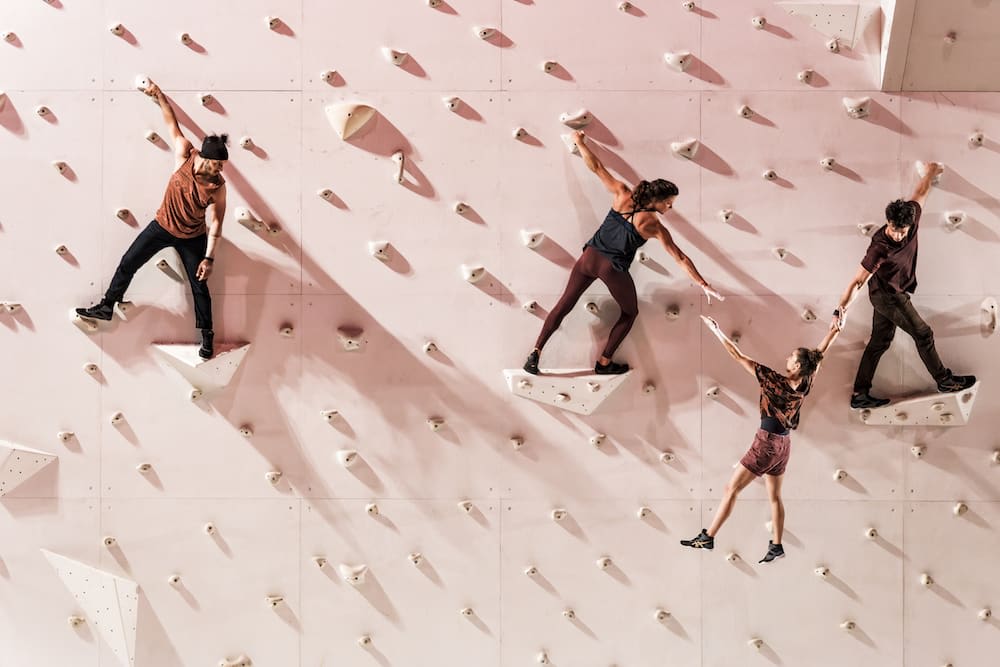 Corps extrêmes (Extreme Bodies) is only an hour long, but it's an intense hour—my companion, not a regular theatregoer, finds it beautiful. The audience, not the regular Sadler's Wells audience, but full of young people (and their parents) who just might belong to climbing wall centres, give it a standing ovation. It is sold out.
To have the famous French slackliner Nathan Paulin on a wire across the stage is awesome, but to turn it into a cross between an art installation, a documentary, and a philosophical meditation is a novelty for the stage.
Plus an acrobatic display that wouldn't be out of place in a circus… Nine acrobats from Compagnie XY include Swiss free climber Nina Caprez. Both she and Paulin's voiceovers speak of why they do what they do and how they feel: how the fear is mitigated by the feeling of freedom.
Add to that Jean-Camille Goimard's striking video of the reality in Gorges de Verdon, projected on to the white climbing wall, and you get the scale of their daring and sang froid. Heart in mouth, weak at the knees stuff. The nature photography is stunning.
After Paulin has traversed the stage, eight performers appear at the top of the wall, a ninth stands at the bottom to receive them—three females, six male. Their three-tier acrobatics is skilled, their hand and feet articulation sure, their contact work and timing immaculate, as they must be.
They throw each other; they climb each other as well as the wall—hieroglyph patterns against the white canvas. One interacts with Paulin up on the wire: can the team throw her high enough, can he catch her? Sport as art and creative dance: the stage Caprez seems to duet with herself on the screen.
Jean-Baptiste Julien's brilliant musical score, sometimes loud electronica recreating a storm, sometimes ambient, but mostly a 'Big Country' sound, fills the spaces of our minds: its guitar strings make me think of that bouncing, twanging high wire.
Director Rachid Ouramdane says the company "really focused on the fascination triggered by the wish to take-off, to drift, a state of weightlessness, a suspension…" The human desire to fly, I'd say, to liberate oneself from gravity, to overcome the abyss. To be one's truest self, Paulin says. He also talks of hallucinations in China… Reflection and pushing oneself to extremes—maybe an art gallery ought to show it, too.
Reviewer: Vera Liber