Così Fan Tutte
Wolfgang Amadeus Mozart with a libretto by Lorenzo Da Ponte
Met Opera on Demand
Metropolitan Opera House, New York
From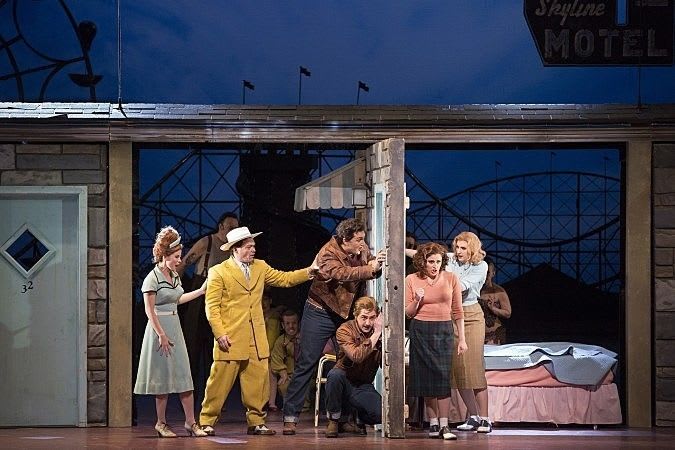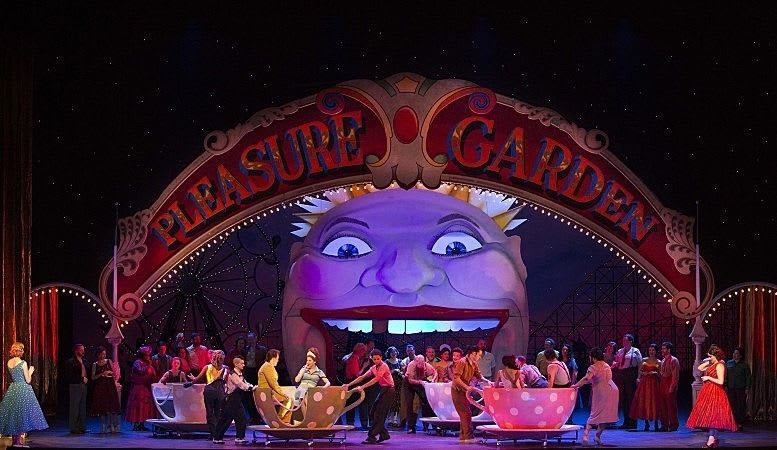 A mark of the popularity of Mozart's comic opera is the fact that both the Met and the Royal Opera House decided to broadcast versions over the Easter weekend.
This imaginative production, first shown by Met in HD in March 2018, is directed by Phelim McDermott, best known for his work with Improbable Theatre.
Rather than a classical theme, the British director has chosen to set the three-hour-long opera in the Coney Island fairgrounds during the 1950s. In doing so, he has supplemented the orchestra and team of singers with real, live circus performers, injecting spectacle including fire eating and sword swallowing as well as a quite terrifying, 8-foot-long boa constrictor.
A very colourful and lively presentation is then enhanced by the evocative sets of Tom Pye and deliberately kitschy costumes, designed by Laura Hopkins.
The fun starts earlier than is common, as the overture is accompanied by some witty use of Brechtian signage to set the scene.
Tenor Ben Bliss playing Ferrando and bass baritone Adam Plachetka as Guglielmo are naval officers with devoted fiancées. However, recklessly, the men enter into a Shakespearean-style wager with a consummate comedian, Christopher Maltman's high-rolling Don Alfonso.
The tenor is confident that their lady loves will not remain true if tempted far enough. Inevitably, comedy ensues, not to mention vocal peaks when the duplicitous sailors bemoan the inconstancy of women.
The objects of their affection are sisters with angelic voices, soprano Amanda Majeski and mezzo Serena Malfi, respectively playing Fioriligi and Dorabella.
On their side, the women are encouraged to mischief by their motel housekeeper and proto-feminist Despina. At this performance, she is played by that rarity, a musical star turned opera diva, Kelli O'Hara.
The versatile lady is a more than capable soprano and brings something special to the evening as a comic actress of the highest quality.
David Robertson conducts the Met Orchestra, which plays to its usual high standards throughout to support excellent singing, while the acting is much stronger than one might normally expect from an operatic cast.
This is a lively and unusual evening that showcases a talented group of fresh performers in an unforgettable setting.
There are a number of ways of tapping into this opera and others at will. The Met Opera On Demand service offers annual ($149.99) and monthly ($14.99) subscriptions as well as a one-off payment ($4.99) for those who have limited time or only want to watch the occasional opera.
Reviewer: Philip Fisher