Così fan tutte
Music by Wolfgang Amadeus Mozart, libretto by Lorenzo da Ponte
Nevill Holt Opera
The Sage, Gateshead
–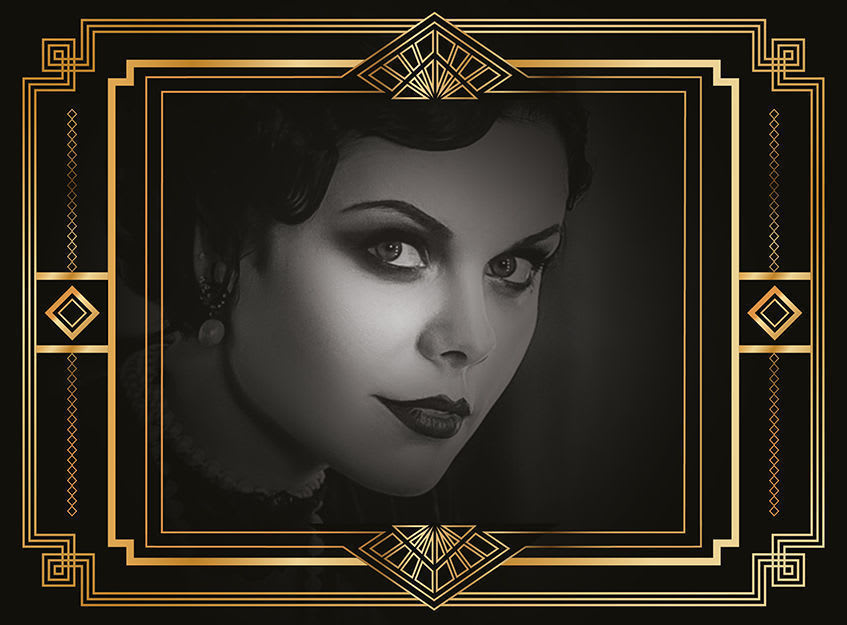 Halfway through the overture, a group of people, clothed in evening dress, carrying balloons and bottles of champagne, bursts onto the forestage in front of the house tabs. In a mixture of conga and Charleston, they dance across the stage, obviously having the time of their lives—except for the older couple bringing up the rear who are clearly having some sort of disagreement. Well, she is, and he's on the receiving end. They leave, and the maid, Despina, strolls onto the stage, pauses halfway across and lights a cigarette. I knew then! I said to myself, "I'm really going to enjoy this."
And I did.
Director Adele Thomas clearly has a real flair (and love) for comedy which informs the whole production. It shows in the characterisation. The two sisters—Fiordiligi (Alexandra Lowe) and Dorabella (Katie Coventry)—who so often seem two equally starry-eyed ingénues here have quite different personalities right from the start, so it comes as no surprise that Dorabella is the first to submit to the importunate "Albanian".
As for the two men—in this production played by Nick Pritchard (Ferrando) and Martin Hässler (Gugliemo)—I've always felt that they are much too easily manipulated by Don Alfonso (John Molloy)—you might, indeed, call them gullible—so the decision (by designer Hannah Clark) to put them in shall we say "exaggerated" disguise costumes really does make sense.
As for the Don, he's not the researcher into human behaviour of Tim Albery's Opera North production, but a world-weary man of the world, teaching these immature young boys what the world is all about.
The production's setting is important: this is smalltown America (references to "bucks," "dollars" and "cents") in the Roaring Twenties, the era of Art Deco when the shadow of the Great War had been removed and life was for enjoying. Those who danced across the stage during the overture, they're ever-present, drinking, laughing, dancing. And there are balloons all over, and party noise-makers, and champagne. It's a time of frivolity—and innocence, for our two sets of lovers are innocents, which is why they are so easily manipulated by the world-weary Don and the worldly-wise Despina (a deliciously wicked Carolina Lippo).
It's fun, but it's also very satisfying and enjoyable musically. The wonderful first act trio, Soave sia il vento, is, as ever, a real highlight but the quality of the singing and acting throughout is very high, helped in no small measure by Nicholas Chalmers's (Nevill Holt Opera's Artistic Director) conducting of Tyneside local musical heroes the Royal Northern Sinfonia, the UK's only full-time chamber orchestra.
It wasn't terribly popular in Mozart's own time, was condemned as immoral in the 19th century (no surprises there, then) and as misogynistic in the 20th, but we are now able, in the 21st, to see Così fan tutte as it is: light-hearted, fun, a bit satirical and, most important of all, a beautiful and satisfying piece of music.
There was one disappointment. Having, less than two months ago in the same venue, sat in a packed house for Opera North's semi-staged Aida, I was saddened to find Hall One far from full. North East opera lovers who didn't come to The Sage, you really did miss a treat. Don't miss out next time!
Reviewer: Peter Lathan