Cost of Living
Martyna Majok
Hampstead Theatre
Hampstead Theatre
–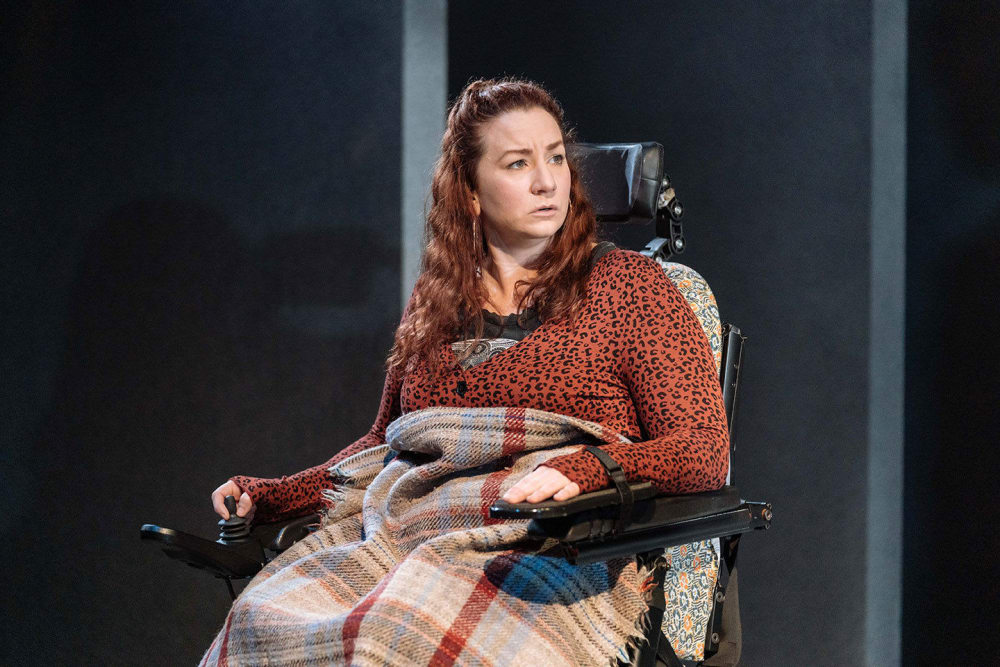 Edward Hall has started 2019 on a high, directing the European première of last year's Pulitzer Prize winner. As Hall also proudly proclaims in the programme, this gritty drama from Polish-American playwright Martyna Majok is also the hundredth première at the theatre since he took over the reins as Artistic Director in 2010.
With these credentials, Cost of Living was always likely to be something special and, thanks in significant part to a wonderful cast, this slice of Dirty Realism proves to be just that.
Given that both female characters have Polish roots, it seems reasonable to assume that there are autobiographical elements in a play that shows just how raw life can be for those on the underside of American society long after that Great Dream has ceased to exist for the vast majority.
Set in New Jersey on a Michael Pavelka-designed, minimalist set backed by a perpendicular car on a snowy landscape, the play focuses on two mismatched couples.
The evening opens with a long monologue, delivered with wit and feeling by Adrian Lester playing Eddie, an unemployed African-American mourning the loss of his wife, Ani, in a car accident.
In later scenes, we apparently discover that rather than sending him texts from the afterlife, the character created in America by former Paralympian Katie Sullivan, who has transferred her talents across the Atlantic for this production, survived, albeit as a "pissed and sad" double amputee confined to a wheelchair.
We then watch Eddie slowly trying to recover Ani's confidence both in his worth and her own.
In parallel, we follow a similar journey travelled by John, a highly intelligent Harvard graduate who is about to commence his doctorate. However, he is a paraplegic who requires support from a carer. We initially see him interviewing Emily Barber's Jess, a sassy barmaid from immigrant, working-class stock, who happens to have a degree from Princeton.
Having introduced the two pairings, the majority of a running time that stretches to just under two hours comprises alternating scenes observing how differently the characters react to similar circumstances.
Where John is the controlling character in his relationship with Jess, Eddie and Ani are closer to equal partners, making each other laugh but also cry.
In a potentially mystifying final scene, Eddie and Jess are thrown together in a meeting during which the insecure graduate proves to be homeless. She is in such a bad way following a misunderstanding with John that the freezing graduate-carer literally needs to be tempted into warmth, physical and mental, like some beaten, stray puppy who has lost any faith that it ever had in the human race.
As result of this scene, one is left wondering whether either some of the earlier events were imagined by one or more character or, alternatively evening has been fuelled by a great deal of lying.
Edward Hall's London première benefits greatly from outstanding performances all round, helped by the willingness of each of the actors to avoid upstaging their fellows in a perfect ensemble highlighting a quartet of well-matched stars.
While the plotting lacks clarity, at its best Cost of Living gets right under the skin of its characters, showing the kind of sensitivity that could easily draw tears and fully deserves the highest of honours. It also features a heart-stopping stage moment as powerful as any in recent memory.
Reviewer: Philip Fisher