Cotton Fingers
Rachel Trezise
National Theatre Wales
Sherman Theatre Studio, Cardiff
–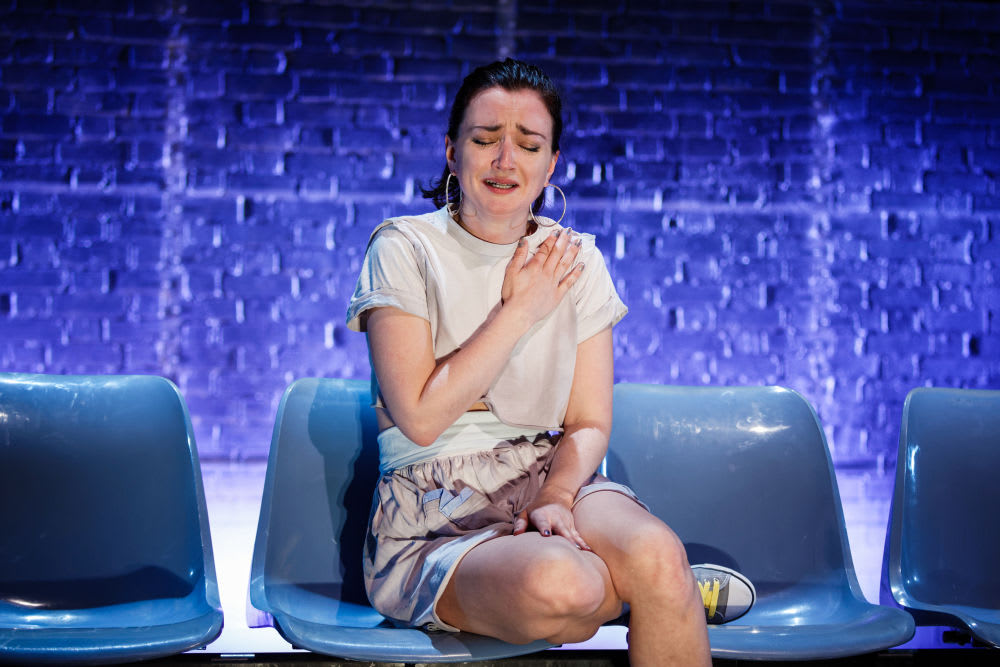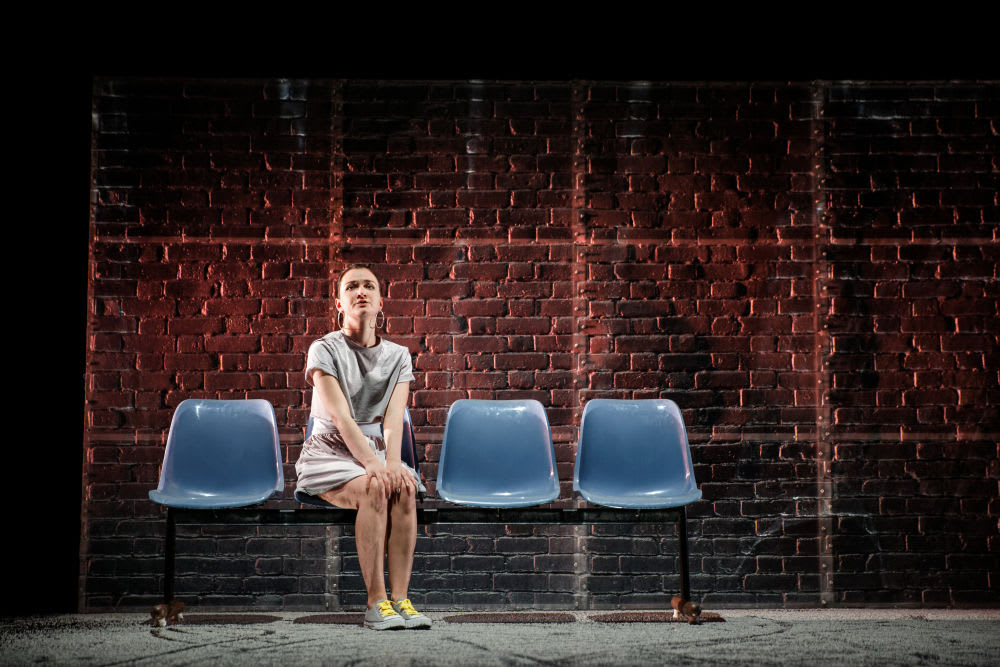 In July 2018, National Theatre Wales staged a month-long season of events celebrating 70 years of the National Health Service. This included five one-person plays, each of which was staged for three nights only in venues across Wales.
Perhaps stung by criticism of their perceived inactivity over the past couple of years, the company has decided to revive a number of these monologues and take them on tour. Thus, Cotton Fingers arrives in Cardiff following several dates on both sides of the Irish border.
This stems from Trezise's decision to foreground a young Northern Irish woman's experience of the controversial and ever-topical issue of abortion—the original production having coincided with the referendum which led to the legalisation of the procedure in the Republic of Ireland.
Amy Molloy plays Aoife, a West Belfast teenager who finds herself pregnant after a Boxing Day bunk-up with her casual boyfriend, only realising her plight weeks later when she unexpectedly misses a period—the title refers to a slang term for the tampons she suddenly seems not to require.
This is not welcome news. Not only does she not see a future with her boyfriend, but she is also surrounded by unhappy examples of single motherhood—her pious mother, for one, as well as an older sister who is crippled by depression. The memory of her late Aunt Roisin, however, banishes any notion that there might be an uncomplicated solution to her problem; she travelled to England for an abortion and the subsequent impact on her life was ruinous.
Aoife finds the prospect of having the procedure done in Wales less symbolically intimidating and secretly makes her way to an establishment in Cardiff for free and legal treatment on the NHS. Carl Davies's set—stark brickwork and a metallic, snow-covered floor—gives us a wintry, clinical ambience, as does Joe Fletcher's unforgiving lighting design. Tasha Taylor Johnson's sound design, tracking both Aoife's physical and emotional journey, is subtly affecting.
Molloy gives an appealing performance as the spirited, sharp-witted adolescent wrestling with a decision which will inevitably have life-changing consequences. Almost childlike herself in a grey skirt and top, she deftly manipulates the assemblage of hard plastic chairs which dominate the performance area as she embodies weariness, restlessness, fury, frustration, pain and lust under the fluent direction of Julia Thomas.
As one of Wales's most accomplished short story writers, Trezise is adept at giving voice to ostensibly problematic characters and her script renders her heroine funny and likeable; Aoife does not, however, have an easy ride, either medically or emotionally. If the dialogue seems to abandon subtlety in favour of banner-waving as we proceed toward the affirmative conclusion of her tale, this is perhaps understandable given the heatedness of the public debate.
Cotton Fingers will be one of several shows foregrounding Welsh talent on the Edinburgh Festival Fringe. As well as being a much-needed reminder of continuing struggles, it is an engrossing 70-minute journey.
Reviewer: Othniel Smith