Creatives
Irvine Welsh and Don De Grazia, book and lyrics by Laurence Mark Wythe
Pleasance Courtyard
–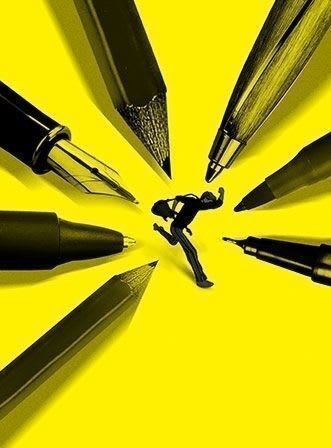 Creatives, written by Irvine Welsh and Don De Grazia, bills itself as a comic rock opera. That is overstating the case.
On the plus side, some of the musical pastiches by Laurence Mark Wythe are witty and catchy. The musicians are also versatile and very much up to the job.
The plot leaves a great deal to be desired. It centres on the kids in the music department of a Chicago college. They are all stock characters (ageing teacher sleeping with student, gay, black, Latino, dumb blonde in short skirt, fascist, feminist etc.). Each has hang-ups to die for and tries to feed these into their music.
The big event of their lives occurs when hip rapper Sean O'Neil, a grad from their school, puts up $5,000 as a prize for the best of them.
The competition comes straight from teen TV shows, although the twist in the tail of a long 75 minutes is drawn from a different genre.
There may be something big to develop here but it is pretty well buried in this version.
Reviewer: Philip Fisher