Cristaux / To Begin, Begin / Storyville
Choreography Arthur Pita, Christopher Marney, Christopher Hampson
Ballet Black
Barbican Theatre
–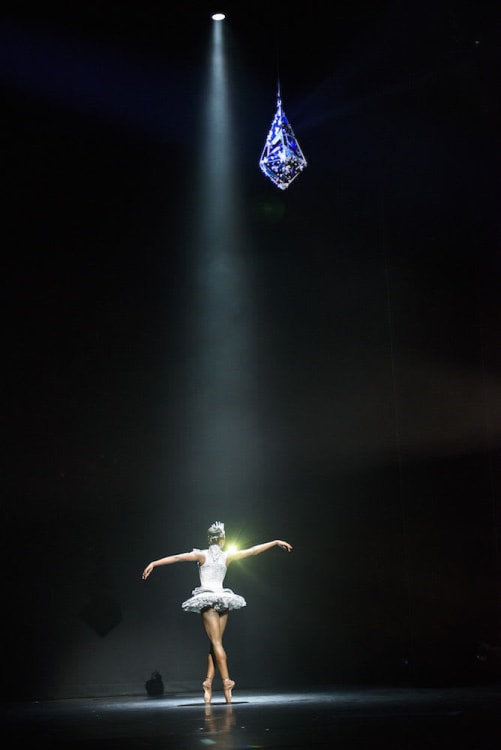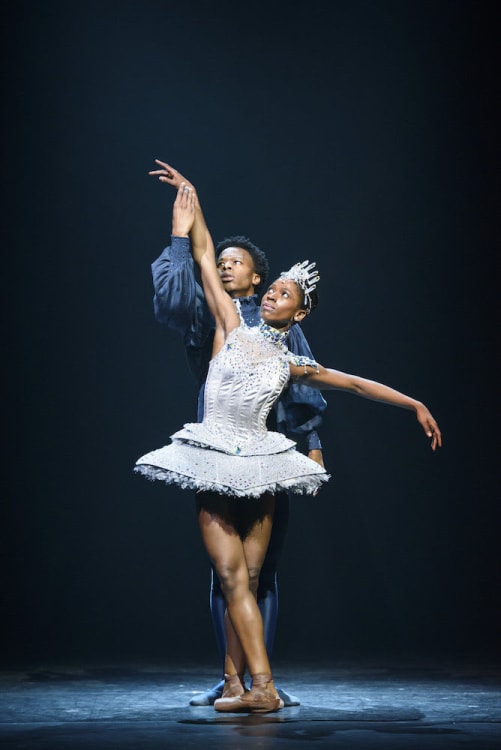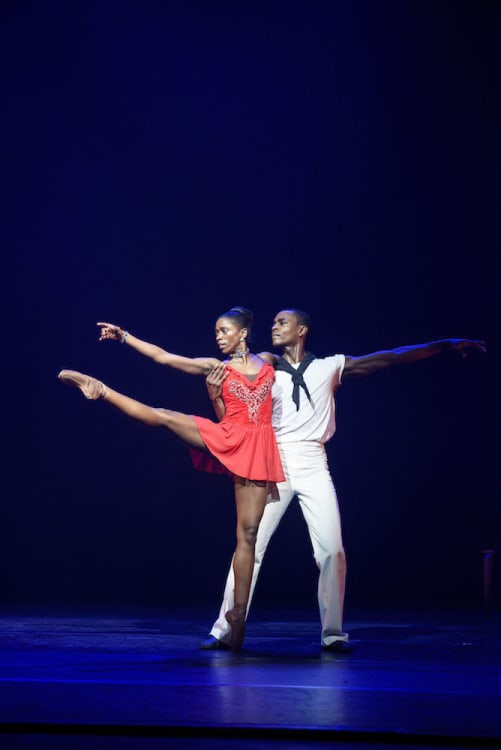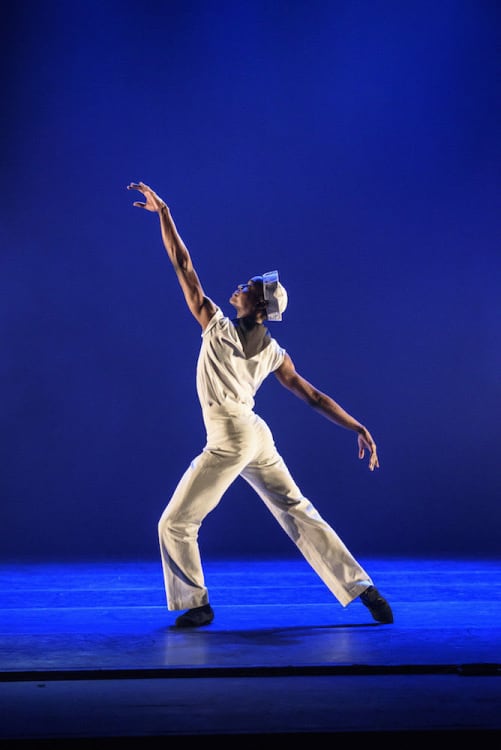 For a small neoclassical ballet company of only eight dancers, Ballet Black punches above its weight, attracting high calibre choreographers, winning the 2012 Critics' Circle National Dance Award for Best Independent Company, nominated again in 2014. Its latest bold venture on the Barbican Theatre's barn-sized stage is more evidence of tenacious founder and artistic director Cassa Pancho's admirable ambitions for it.
Both nights have sold out and the reception is close to ecstatic, but for me what sat well in the cosy confines of the Linbury Studio at the Royal Opera House has to fight very hard to overcome a cavernous black hole of a set, relying heavily on David Plater's lighting, and sheer grit.
Keeping to last year's successful paradigm of duet ballet, sextet and story ballet, Ballet Black presents two new short abstract works and a revival of Christopher Hampson's half-hour-long 2012 Storyville, a New Orleans reworking of the Manon story (Kenneth MacMillan's cuff diamond bracelet augmented with a choker) with a dash of Brecht and Wedekind.
But first things first: Arthur Pita's new Balanchine inspired pas de deux Cristaux. Taking Steve Reich's "Drumming Part III" as his starting point, its phrasing and repetitive patterns reflected in his choreography, two dancers, orbiting spheres out of synch, slowly come together.
A musical box ballerina (Cira Robinson) clad in tutu and tiara, and Swarovski crystals, turns and bourrées in the light underneath an overhanging diamond catching its blue beams; a young man (Mthuthuzeli November) in midnight blue, the dark crystal drawn to her light. Mathematical electronic music, jagged angular choreography, Balanchine's Jewels it is not.
Intellectual abstraction, dancing by counting, Pita puts himself and the dancers to the test. Even more alarmingly, just as the young man is raising his ballerina in a high lift, another large diamond swings down like a church thurible from the wings, missing them by inches. A distraction or a mishap, but all credit to the dancers for rising to the challenge, an interesting conceptual idea if rather cold to the touch.
Christopher Marney's To Begin, Begin to Dustin O'Halloran's gentle dreamy almost liturgical piano music brings a lyricism and a diverting blue silk cloth serving as canopy, backcloth, shawl and sheet to the three couples entwined in it.
A narrative about love, beginnings and endings, light fills the stage, adagios, a 'Jules et Jim' trio, and a male duet, romanticism is in the air. Watery sketches and études, but that blue sheet—Sayaka Ichikawa a commanding presence draped in it like a kimono—sweeps all away, erasing their traces.
Ichikawa is a strong presence in Storyville: a brothel madam called Lulu White who corrupts, and her associate Mack rapes, poor country girl Nola. Set in 1915 in New Orleans, in Mahogany Dancehall, Brechtian captions and Kurt Weill's music tell us all we need to know. Agnes de Mille is in there, too, amongst Nola's homespun folk encircling her at the beginning and end of her journey.
Hampson has fashioned the old old story of a simple girl's corruption and downfall out of a strange mix of Louisiana voodoo, slinky Berlin cabaret, and Hollywood musical theatre. A taped track of actor Walter Huston (director John Huston's father) singing "Lost in the Stars" harks back to Weill's musical inspired by Alan Paton's Cry The Beloved Country (incidentally it played at Southbank's Queen Elizabeth Hall in 2009) and reminds me of Gavin Bryars's "Jesus' Love Never Saved Me Yet".
Nor is Nola saved by the pure love of her out on the town sailor. Instrumental arrangements from Weill's Threepenny Opera and other familiar tracks light the way through the sad tale. Cira Robinson in red gives it her all and more and Damien Johnson is her worthy partner: they are very good together. But it cries out for a larger cast to fill that gaping stage, and more than two stools as set. An orchestra or live band would also be tremendous.
In their dreams of course. A hardworking company of black and Asian dancers (Cira Robinson, Damien Johnson, Sayaka Ichikawa, Kanika Carr, Jacob Wye, Isabela Coracy, Mthuthuzeli November and Joshua Harriette) fifteen years in existence on a shoestring deserves support and applause, but I'm not sure the Barbican venue shows them at their best.
Ballet Black will be touring this triple bill to DanceEast, Ipswich, Newbury Corn Exchange, The Lowry in Salford and Nottingham Playhouse. They are also to be the subject of a forthcoming South Bank Show.
Reviewer: Vera Liber