Crystal Clear
Devised by Phil Young
White Deer Theatre
The Old Red Lion
–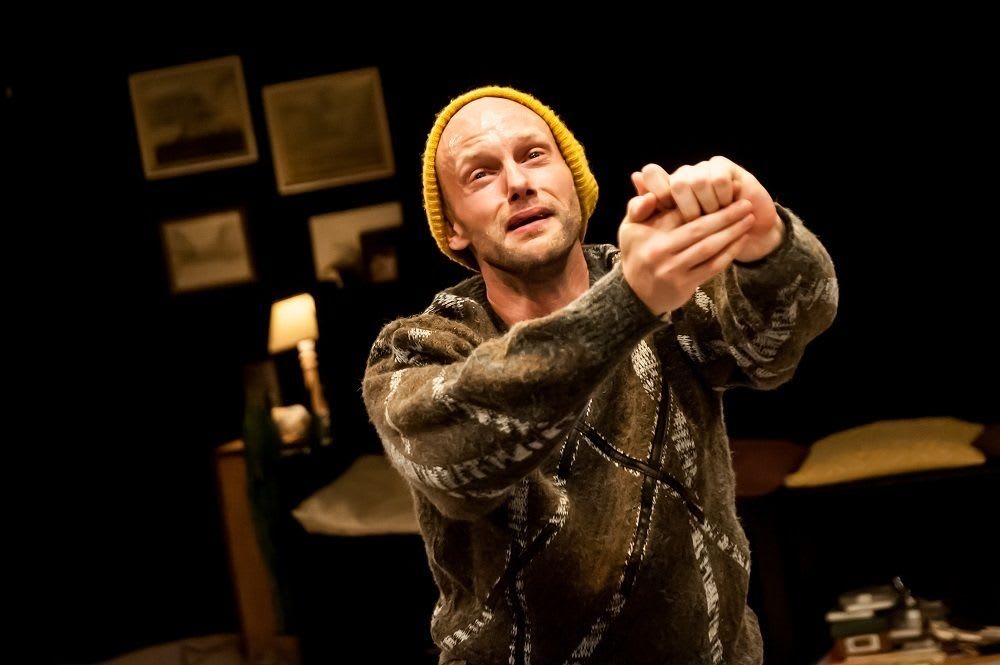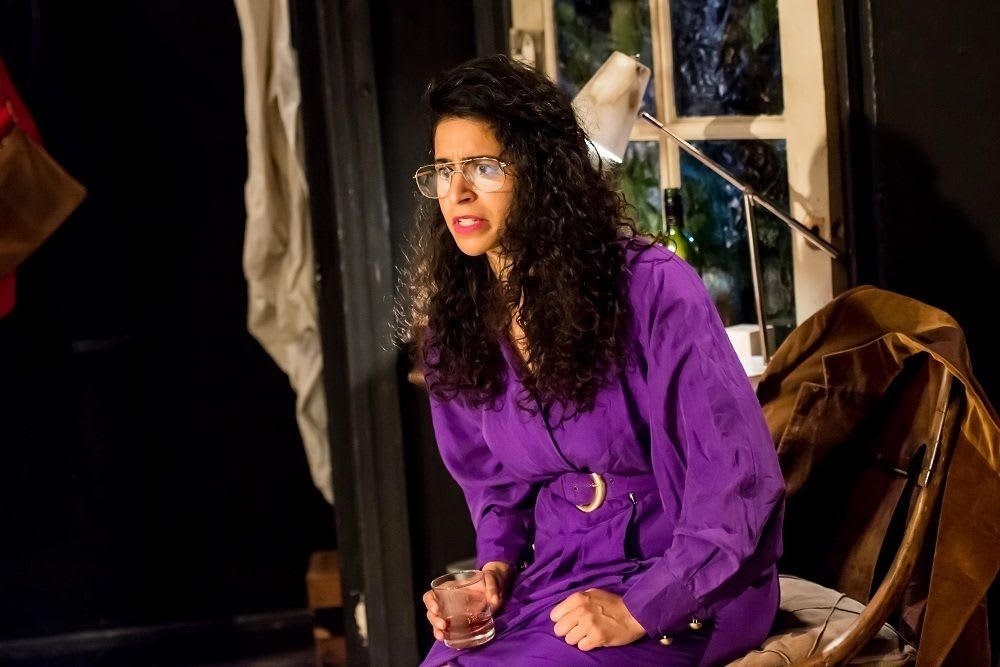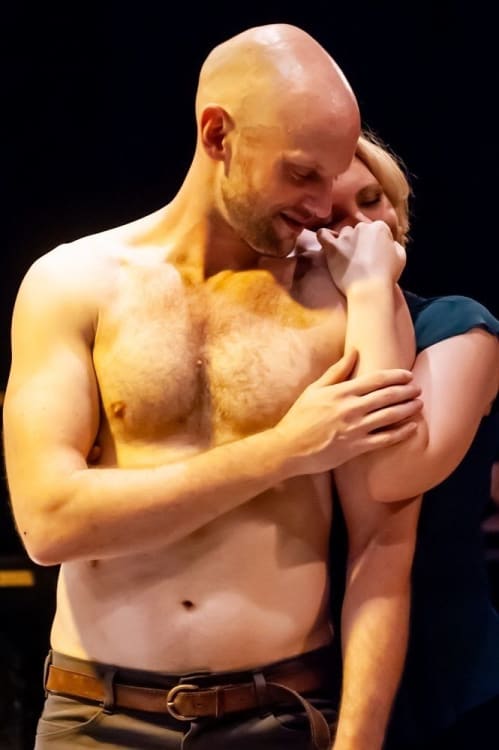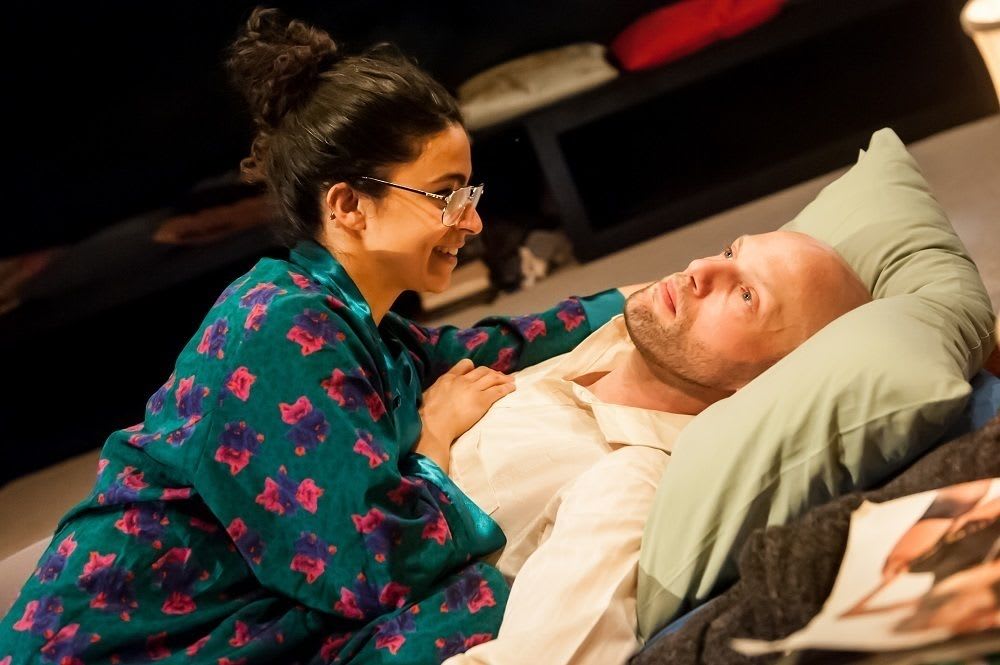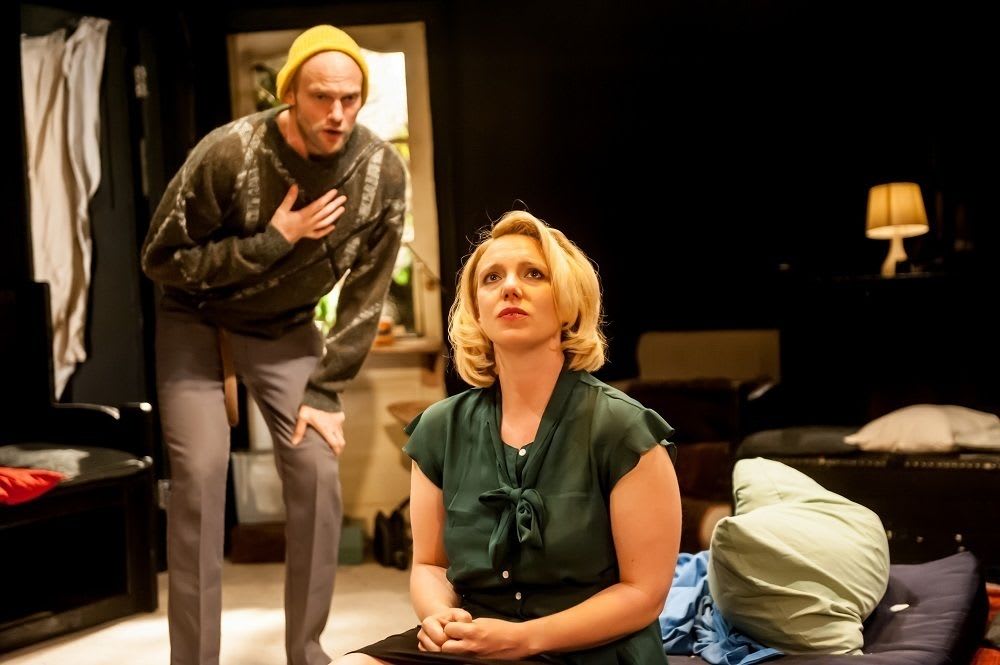 As theatregoers, every now and then, we see a piece of work that reaches so deep inside of us that we are indelibly changed by the experience.
Some are established classics and some become modern classics, forged into the theatrical canon. And some, despite starry reviews and West End transfers, fall into apparent obscurity.
Perhaps this fate has befallen Phil Young's Crystal Clear because, since 1983 when I first saw the play, society's approach to disability has been changing.
Would the present revival even be considered were it not the 40th anniversary of London fringe venue The Old Red Lion, where Crystal Clear was first produced?
Has it been political correctness making directors wary of tackling a play about blindness with ruthless honesty? Is it dated not just by its attitudes but by its vocabulary?—there's no getting round the fact that in the 1980s the expression was blind and not the more accurate visually impaired.
Theatre company White Deer Theatre has taken the bull by the horns and created a production as much for the visually impaired as the well sighted, with a visually impaired actor playing a blind character.
Staged in-the-round, the floorspace of the set is defined by a change in level underfoot; a prerecorded audio guide is on the web site, pre-show touch tours are offered as are programmes in high contrast format. And there is audio description from the outset.
Crystal Clear is an intensely moving piece in which young art dealer Richard is something of an antihero. His long-running relationship with Jane is strained, she is frustrated and pushing for cohabitation or at least a key to his flat, whilst he is pulling away from her, having an affair with blind Thomasina.
When Richard's self-destructively neglected diabetes precipitates a sudden loss of sight, the balance of emotional and practical dependence changes between them and Richard's blindness becomes a metaphor for all the things he wilfully chose to overlook.
It is wretched to see Richard stumble about his home, crawling on the floor to find a toffee when he has a hypoglycaemic attack and as the tension mounts the arguments become raw and vicious.
But this is not a play that lets the audience turn a blind eye to uncomfortable realities and in P J Stanley's intimate production the conflict between one's heart reaching out to Richard whilst at the same time thinking he is a jerk is very apparent.
Gareth Kennerley, Rakhee Sharma as Jane and Gillian Dean as Thom deliver outstanding performances.
Sharma and Dean are the live narrators, describing facial expressions, actions and changes in time in plain language.
Stanley sensitively keeps the actors still at crucial points so the narration does not break the moment and the narration beefs up the rather timid approach taken with the nudity by lending it a voyeuristic edge.
It left me musing that the next step in theatre writing has to be playwrights fully integrating description into their work and it not being bolted on.
Here the narration slows down the action a little and is very occasionally intrusive, I think because of my inexperience of it.
However, this unfamiliar style of presentation and thirty-seven years have done nothing to tarnish my original view of this penetrating and passionate play; once again, I see things differently.
As part of White Deer Theatre's plan to create conversations around access and visual impairment and developments in our understanding of these issues, writers have been invited to create rapid response pieces. Working with visually impaired creatives, these short plays will be performed in a scratch performance on 3 August. There are also post-show panel discussions.
Reviewer: Sandra Giorgetti