Cuckoo
Filmmaker Sarah Vaughan-Jones, co-directors Charlotte Darbyshire and Sophie de Oliveira Barata, music Jules Maxwell
Candoco Dance Company / The Alternative Limb Project
Tate Modern
–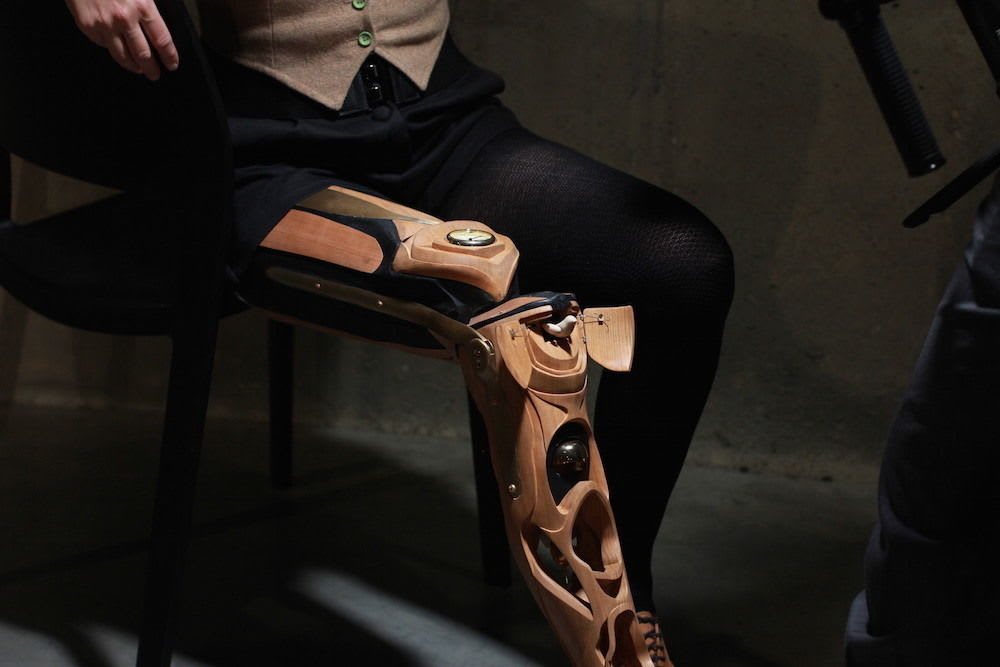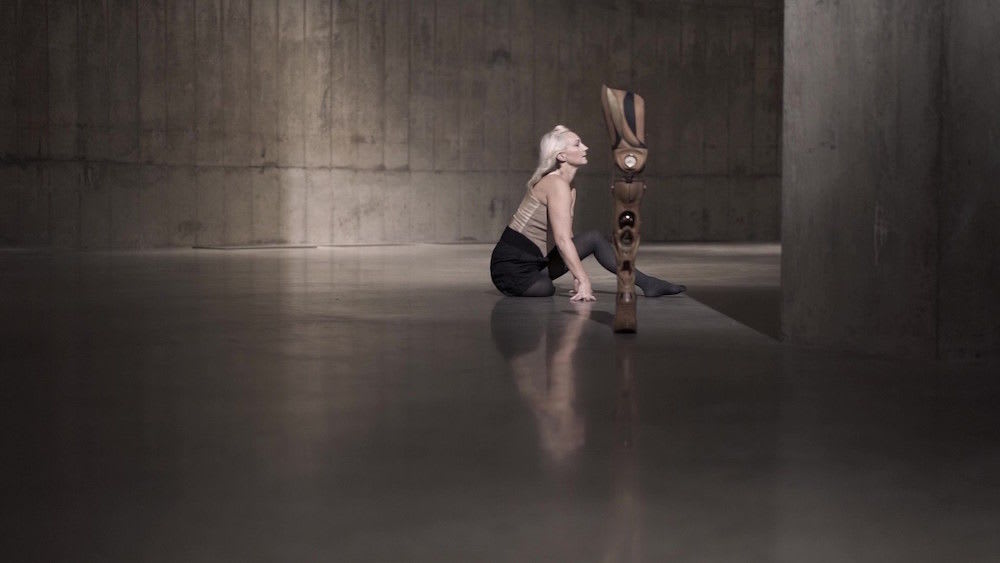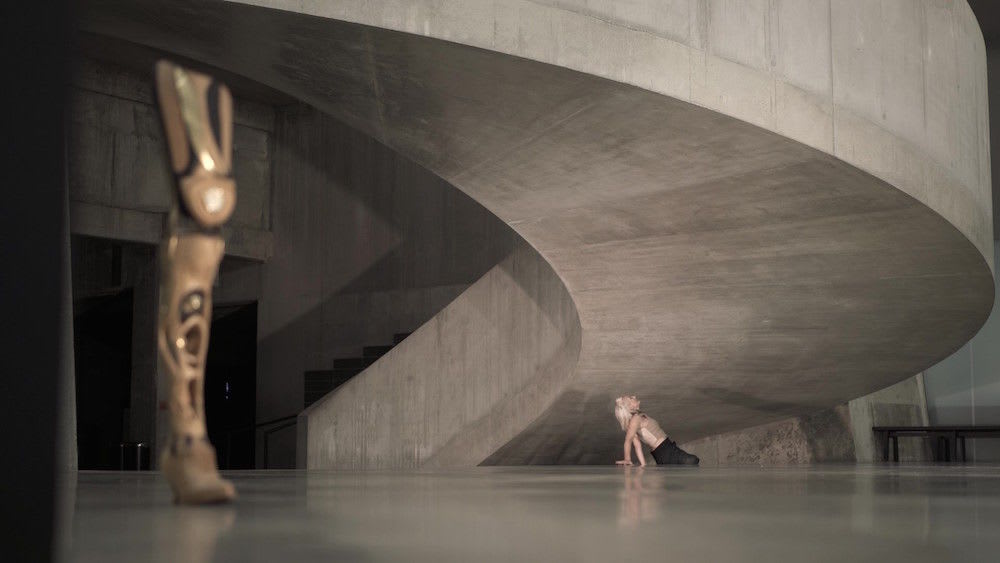 Inspired by a bespoke artificial leg created by Sophie de Oliveira Barata of The Alternative Limb Project for dancer Welly O'Brien, Cuckoo is a beautiful dance film from Candoco Dance Company in a co-production with Sadler's Wells. But that barely covers this ingenious 3-minute film. Three and a bit minutes, but what a lot of ground it covers, metaphorically and visually.
Cuckoo talks its name from the working cuckoo clock in this eccentric prosthetic limb carved from cherry wood, which also features a pendulum—I try not to think of Orson Welles's disparaging remark about the Swiss and their cuckoo clocks in Carol Reed's 1949 film The Third Man… The press release says it's about the passing of time. I'm not sure the ambiguous title conveys that: it seems much more than that.
It's a piece of performance art set in Tate Modern's concrete Tanks filmed to look like a timeless piece of Bauhaus design. The Fibonacci curves of the staircase, its underside, its architectural geometry... spatial movement and time... The limb has a life of its own, and Sarah Vaughan-Jones's trompe-l'oeil photography is as much a star as the dancer—a work of art and craft, the independent limb seems to prop up the staircase.
Set to a metronomic musical score by Jules Maxwell (electronics Rory Thompson), Vaughan-Jones's Cuckoo ought to take its place on a loop in the art gallery. I watch it again and again: I can't get enough of it. Welly O'Brien is a heroic presence with and without that beige limb conspicuous against her black tights—it matches her blond hair and waistcoat, though. Shuffling and scuttling without leg, in statuesque poses with leg, simple pendulum arm and leg movements contain the ticking time theme.
A collaborative effort from co-creators Charlotte Darbyshire and Sophie de Oliveira Barata, dancer O'Brien, filmmaker Vaughan-Jones and composer Maxwell and the Alternative Limb crew, led by Sophie de Oliveira Barata, wood carver Sam Rudman, prosthetist Chris Parsons, metal worker Sadie Clayton, Cuckoo is available to watch via the Sadler's Wells YouTube channel and Facebook page from Monday 30 November.
Reviewer: Vera Liber