Cuckooed
Mark Thomas
Traverse Theatre, Edinburgh
–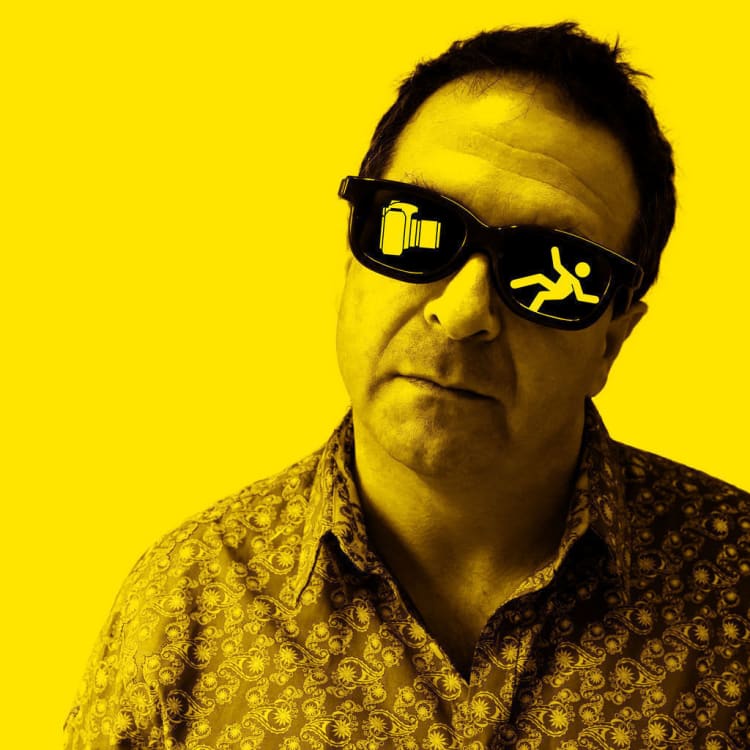 Cuckooed returns to the Traverse, where it came to life at the Fringe in 2014, to a very warm reception from the Edinburgh audience. He may be preaching to the converted, but you still get the feeling that this show has a marked effect on its audience.
The show has been lengthened by a short stand-up routine to warm up the audience, a light starter, if you will, before the much heavier main. While the second act covers the disturbing story of a mole in Thomas's activist group.
This new format makes sense as a Fringe audience is normally already warmed-up in a way an mid-week April audience is not. It's also good to be reminded of Thomas's jovial stand-up style before he heads into more emotional territory.
The second act though is far from devoid of humour, Thomas's style, as much as his subject matter is totally engaging, as he blends stand-up with powerful acting. He engages with the audience, even dealing with a heckler, but the show is ultimately a gripping story told with passion and surprising delicacy.
Much of the play concerns not the betrayal but what came before, the activism in which Thomas engaged with the man who would turn out to be a spy employed by BAE Systems. Although we know what is going to happen, Thomas still manages to involved us emotionally in these innocent earlier times.
Although ostensibly a one-man show, Thomas involves other members of his group through video screens neatly sliding out of filing cabinets to allow disembodied heads to converse with him. Giving other people a voice is very important to a show which is, amongst other things, about integrity. Indeed Thomas even does his best to give his spy a right-to-reply.
Thomas is a exuberant performer, full of energy, passionate about his causes. Yet perhaps most impressive is the way he has channeled his feelings about betrayal, which is so emotive, particularly in the way it happened to him and his group.
It is a very revealing performance in its honesty and you can understand why Thomas has taken several years to deal with it. There is something uplifting though about the way Thomas has overcome this dark episode. Not to mention the wonderful examples of creative activism which dot both the first and second acts.
Like all great political theatre, this is a call to arms, but without proselytising too much. Also, it isn't just about the the evils of the arms trade and the complicity of the state and the police. It is a reminder that your integrity and honesty are two of your most important attributes.
Reviewer: Seth Ewin