Cuttin' It
Charlene James
Royal Exchange Theatre
Royal Exchange Theatre, Manchester
–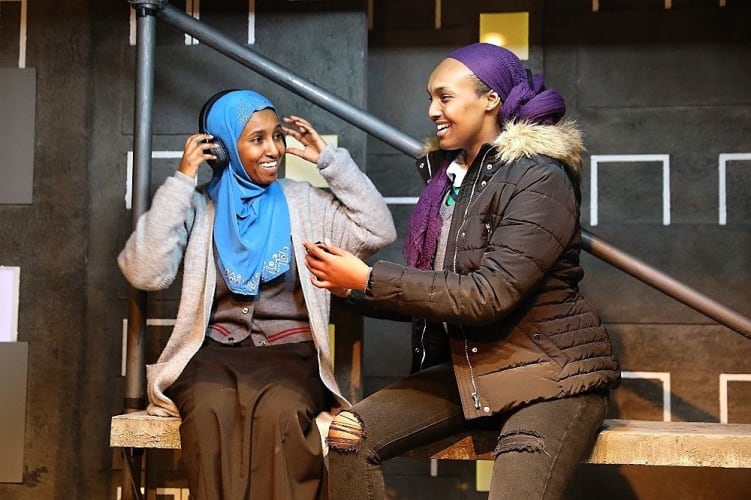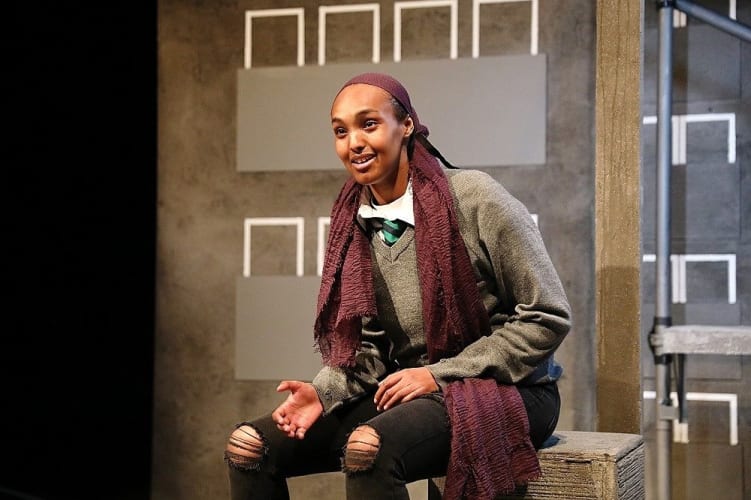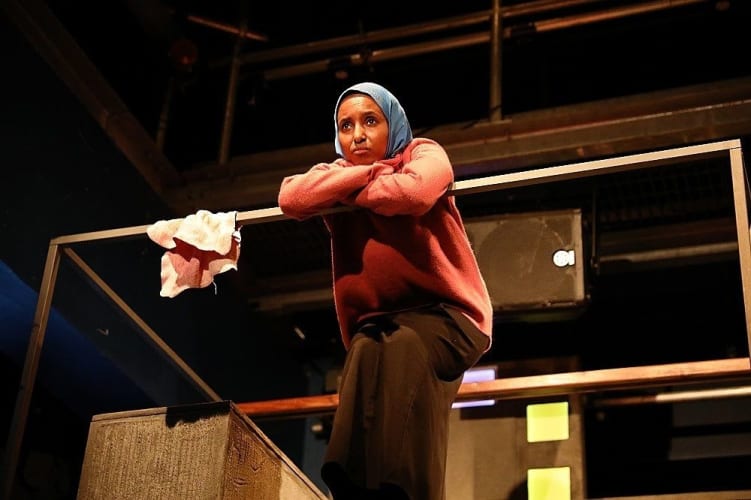 Teenagers Muna (Asha Hassan) and Iqra (Hermon Berhane) are chalk and cheese. Muna is brash and self-absorbed while Iqra is introspective and concerned for others. However, they have two things in common: born in Somalia and having endured Female Genital Mutilation (FGM). They have, however, very different opinions about FGM; Muna continues to suffer the emotional effects of her trauma: wetting the bed in her teens and so consumed by shame as to be unable to discuss her situation with friends or teachers. Iqra, however, regards FGM as a defining part of Somali culture and, as such, something that just has to be accepted. Both of them have terrifying reasons for their opinions.
Cuttin' It ought to have a nullifying sense of futility. After all, although FGM is illegal in the UK, there has never been a successful prosecution and, as the play makes clear, the law is simply ignored. Director Nickie Miles-Wildin does not attempt to sugar-coat Muna and Iqra's desperate situation. The atmosphere is bleak and confrontational; the play is structured as a series of overlapping monologues and conversations taking place against the background of Amanda Mascarenhas's set of a brutal and stark inner-city high-rise block. This approach, however, is true to the grim reality of the script, which reveals the sickening practice of parents taking their daughters for FGM in a group to qualify for a discount.
The harsh theme of betrayal runs through Cuttin' It. It is hard to imagine how a daughter could ever forgive a mother who agreed to her being subject to such a barbaric ritual. Muna is convinced she has finally found someone in whom she can confide only to discover her faith has been well and truly misplaced.
In a nuanced performance, Asha Hassan gradually reveals the terrible hurt underneath Muna's boastful, dismissive exterior. There is a strong sense of defiance in Hassan's performance with Muna sneering how she ignores her mother's wishes and speaks English at home. Muna's hope for the future and determination to secure change is apparent in Hassan's blissful description of her younger sister who might represent her lost innocence.
Iqra (and one assumes Hermon Berhane) is hearing impaired and communicates by sign language as well as verbally. This adds to the sense of a character alienated from her community and initially provokes sympathy. It is only as the extremity of Iqra's beliefs and the horror of her actions emerge that the exaggerated gestures take on a sinister aspect—suggesting the character might be using the childlike mimes as part of the self-deception she needs to function. Berhane allows a degree of doubt to edge into Iqra's delusions, which may lead to redemption.
Despite the dark subject matter, Cuttin' It is not without a sense of hope. There has been a growing politicisation of young people and Charlene James's script anticipates this development and rides the wave of unrest and disaffection. Iqra argues that FGM is part of Somali culture but James's script raises doubts as to how long that will be the case. Muna is clearly rejecting the practice and there is the possibility, therefore, that future generations will benefit from the resistance of people like Muna.
Cuttin' It is not an easy play to watch; it contains descriptions of very disturbing events and provokes raw emotional reactions. Yet a powerful script and a pair of strong performances raises hope that the young members of a community who have endured a cruel and unnecessary ritual will not be willing to have their daughters suffer in the same way and the cycle of betrayal will be broken.
Reviewer: David Cunningham