Cycles of My Being
Tyshawn Sorey, with lyrics by Terrance Hayes and Lawrence Brownlee
Opera Philadelphia
Opera Philadelphia
–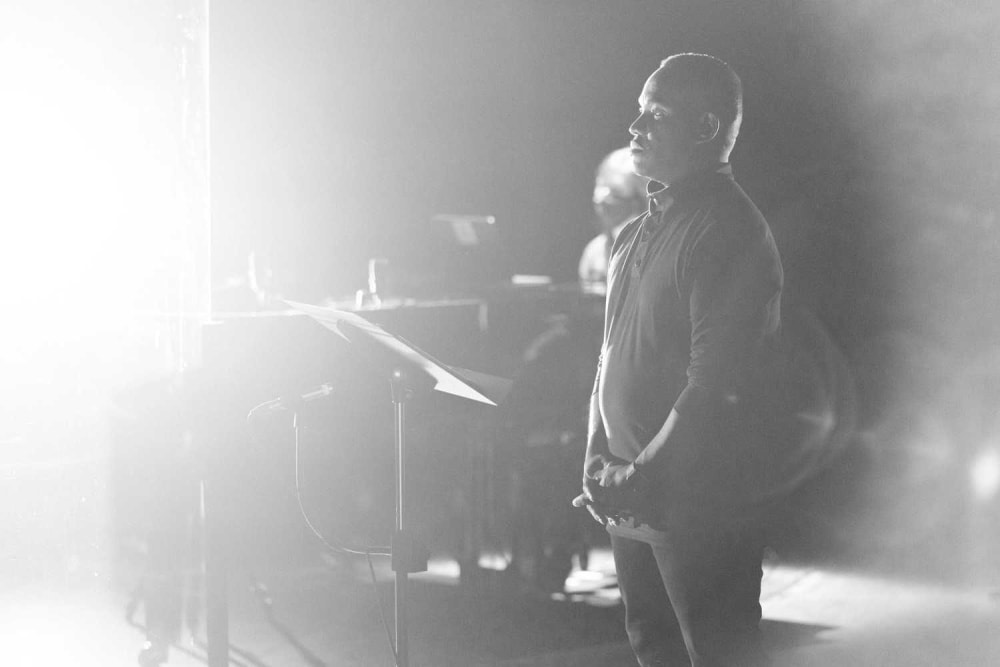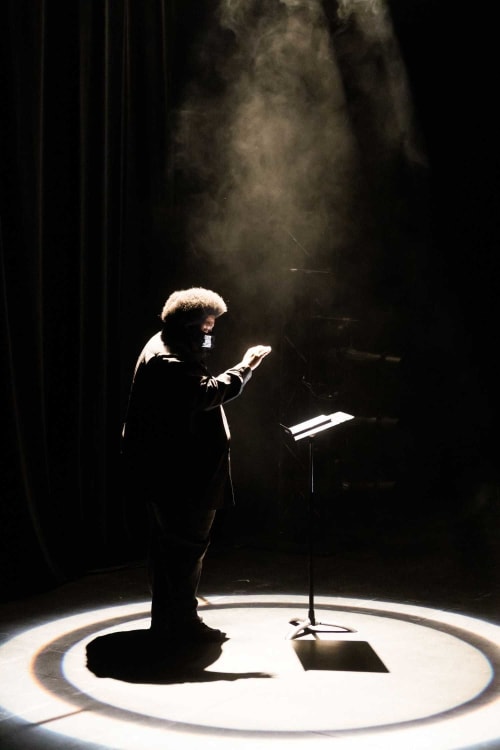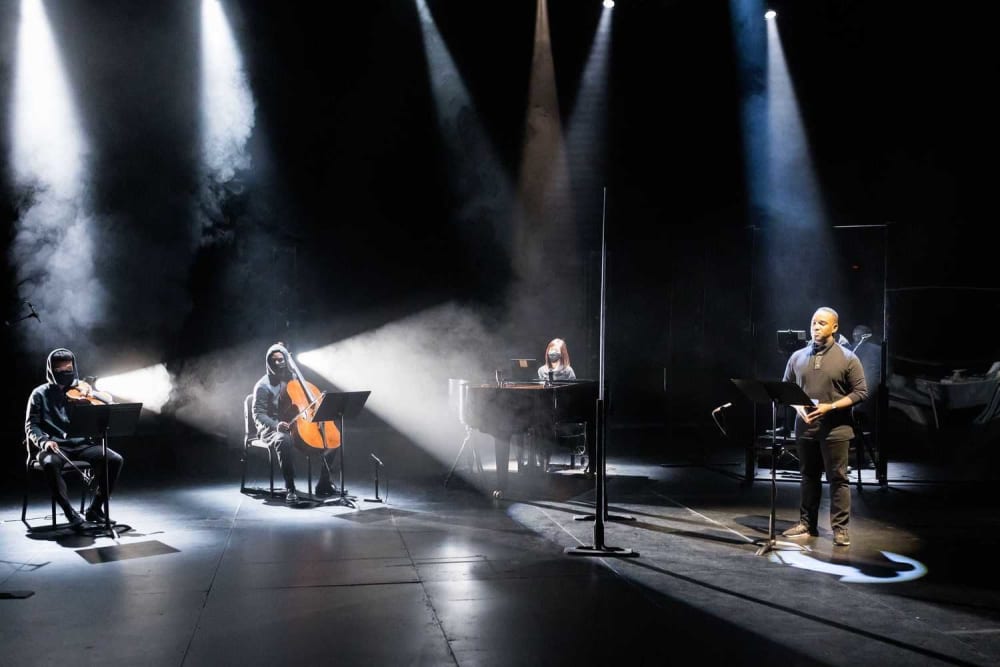 Originally premièred in 2018, this song cycle, composed and conducted by Tyshawn Sorey, feels even more timely in the wake of the outpouring of Black Lives Matter protests over the last few months.
Indeed, it opens with "Inhale / Exhale", which might have been written to commemorate the death of George Floyd, with its telling lyric "America—do you care for me, as I care for you?"
The edgy, minimalist compositions support a series of politically charged lyrics, based on poet Terrance Hayes's American Sonnets for My Past and Future Assassin, that will chill any listener.
A compassionate but hard-hitting experience feels even harsher having been filmed in black-and-white and the impression is consolidated by musicians who appear wearing masks whenever feasible, often featuring political slogans and, in the case of the string players, hoodies.
A 'socially distanced' quartet composed of violinist Randall Mitsuo Goosby, cellist Khari Joyner, clarinettist Alexander Laing and pianist Myra Huang very much plays second fiddle to powerful, barrel-chested tenor Lawrence Brownlee who, even when singing of hope, cannot hide the concerns of a nation.
The highlight of a 50-minute performance comes in the fourth of the six songs, "Hate", which reminds us "hate is powerful" and contains lyrics that certainly do not pull their punches. "Hate wears white sheets, black robes, high heels and blue uniforms" is an indictment of the United States today.
While much of the emphasis is on difficulties that have become a part of daily life for far too many Americans, it is not all doom and gloom, since Hope makes a salutary appearance in two separate parts.
The tone changes in the final song, "Each Day I Arise, I Know", which starts out as an unaccompanied spiritual, with the male members of the quartet raising their voices in support of Brownlee, before they pick up their instruments for a lyrical, uplifting closure.
Cycles of My Being proves effective both in conveying an uncompromising political message and presenting an enjoyable musical evening, which must always have been the dual goals of its creators.
For those who wish to learn more, there is a lengthy post-show discussion available featuring all of the key figures.
The recording is available either for a seven-day rental at $20 or via an annual subscription to see all of the Opera Philadelphia Channel output for $99.
Reviewer: Philip Fisher