Cyprus Avenue
David Ireland
Abbey Theatre and Royal Court Theatre
Royal Court Theatre Upstairs
–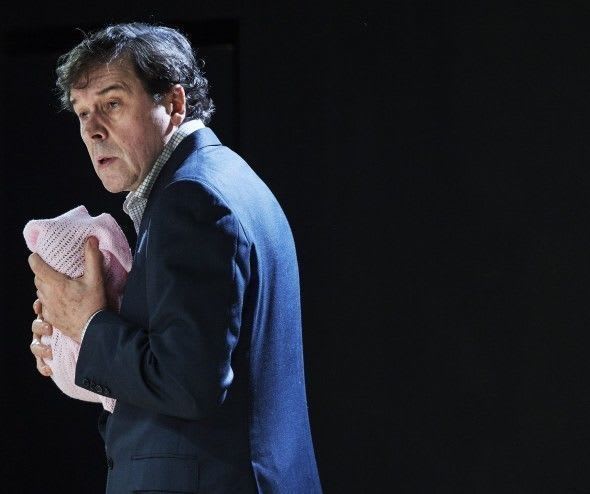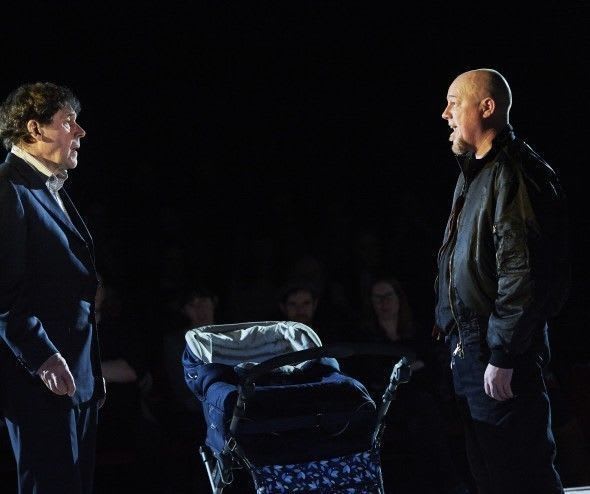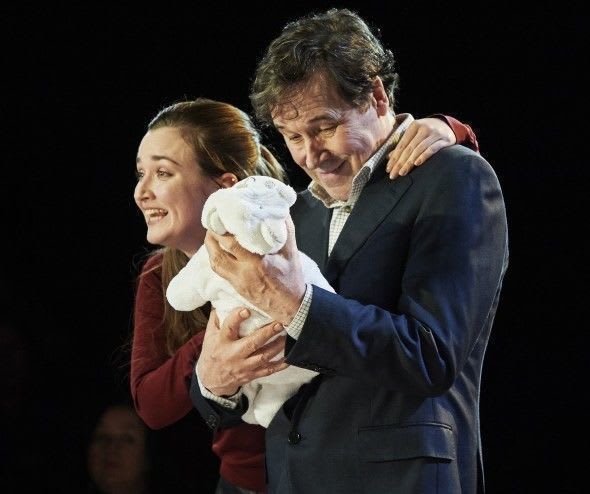 Artistic Director Vicky Featherstone has had a busy week, opening this play in the intimate Upstairs studio only two days after Alistair McDowall's X in the main theatre a few floors below.
The key might be the fact that Cyprus Avenue is a co-production with Dublin's Abbey, where it premièred in February. Even so, the 100-minute satire on Northern Irish sectarianism cannot have been easy to perfect, especially for Stephen Rea, who plays central figure Eric.
On the surface, the proud "British" protagonist is an ordinary man from an affluent Belfast suburb with a wife, daughter and brand new granddaughter.
When we first meet him, Eric is enduring a session with Wunmi Mosaku playing Bridget his psychologist, an irritatingly calm Englishwoman and, as he quietly identifies, a "nigger".
That is the first of a number of outbursts that also outrage Julia Dearden playing his wife and Amy Molloy as daughter Julie. In particular, they object to his audaciously directed obscenities and worry about the effect on the babe.
Gradually, as Eric sets out his store, one simultaneously wonders whether he can be as mad as he seems and relishes the satirical vision of Ulster bigotry that David Ireland delivers through Mr Rea's lips. His main proposition is that little Mary-May looks rather like the President of Sinn Fein, a man whom he abhors.
The scenes that ensue are both shocking and, at times wickedly funny, leaving audience members unsure whether to grimace or laugh.
As a microcosmic look at Northern Ireland at its worst, the play scores heavily but the writer feels no compunction about going further and further outside everyone's comfort zones, literally drawing gasps of disbelief at a series of later incidents shown in flashbacks which explain why the mild-mannered grandfather has been obliged to take the talking cure with Bridget.
Indeed, even a Loyalist paramilitary played by Chris Corrigan takes a step back after learning what Eric has in mind for the wee mite whom he believes is not just the spitting image of Gerry Adams but that the man himself might have literally taken possession of the true-born Protestant grandchild.
Over the years, Stephen Rea has specialised in characters that require him to look lugubrious while the world is collapsing around him but on this occasion, of necessity, the actor raises this talent to an art form.
Cyprus Avenue starts out as raucous comedy, albeit arguably in very bad taste. By the end of the evening, it becomes the kind of shocker that would definitely be X-rated if shown in a cinema. For those with strong stomachs and an interest in the tempestuous world of Northern Irish politics, it is definitely worth a look.
Reviewer: Philip Fisher