Cyrano de Bergerac
Adapted by Glyn Maxwell from Edmond Rostand
Southwark Playhouse
Southwark Playhouse
–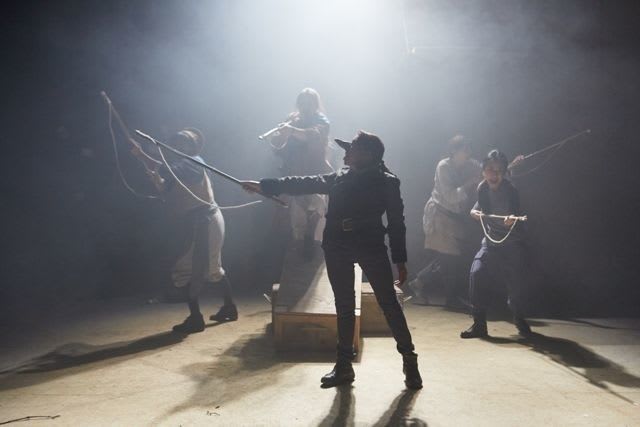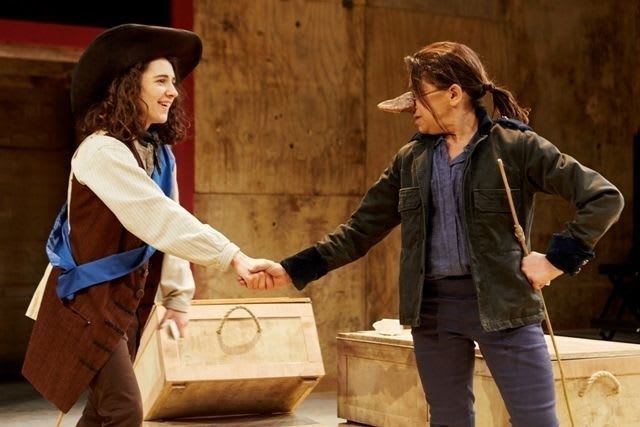 You wouldn't know it from the bleak set but this adaptation of Cyrano de Bergerac is set in the garden of the convent where Roxanne is living during the very last scene of Rostand's 1897 play.
Starting at the end of the story means that reliable device of having the events acted out within the play is employed, this time for the benefit of a novice nun who has heard of the long-nosed Cyrano's famous nightly visits during which he entertainingly recounts his exploits.
This is how it comes about that in Glyn Maxwell's adaptation of Cyrano de Bergerac all the parts are played by women, not in a statement about equality in casting but meeting the practical needs of those who originally commissioned him to adapt the play, the Grosvenor Park Open Air Theatre in Chester.
Somewhere between the giving out of cakes by jolly nuns, the distancing of the narrative by the storytelling device and Maxwell's text the beautiful intensity of the piece gets lost. We get the plot but not the heart of this exquisitely sorrowful love story which finds our hero, the visually challenging Cyrano, sacrificing himself for the benefit of Roxanne, the woman whom he so loves who loves another.
Whilst brutally nosed Cyrano is a swashbuckling soldier, poet and wit, Roxanne's love interest is the tongue-tied but good-looking subaltern, Christian. Unable to express his infatuation with Roxanne in the poetic terms she demands of him, Christian woos her with Cyrano's script.
Cyrano is complicit in their hasty secret marriage and, once the soldiers have left for the war, Cyrano's daily letters to Roxanne in Christian's name cement her love just before her young husband dies in battle.
Director Russell Bolam keeps the action moving but the centre of the piece doesn't warm up until Cyrano and Christian, nicely played by Ellie Kendrick, first meet. Thanks to Kathryn Hunter's central performance, on which the whole production depends, the emotional conclusion where the truth emerges years later as Cyrano is dying at last delivers an emotive kick. Until that point, there is much froth and the sense that Maxwell is shying away from tackling the deeper themes of the piece hinted at in Hunter's nuanced delivery.
A strong play withstands all sorts of adaption and experimentation and Rostand's Cyrano de Bergerac is no exception. In this case however with the exploration of beauty, integrity and deception washed out, or at least washed over, what we get is diet de Bergerac.
Reviewer: Sandra Giorgetti