Cyrano de Bergerac
Edmond Rostand
Le Grenier de Babouchka
Théâtre le Ranelagh
–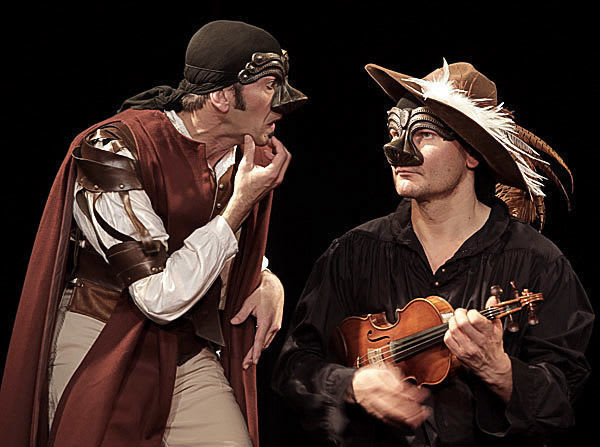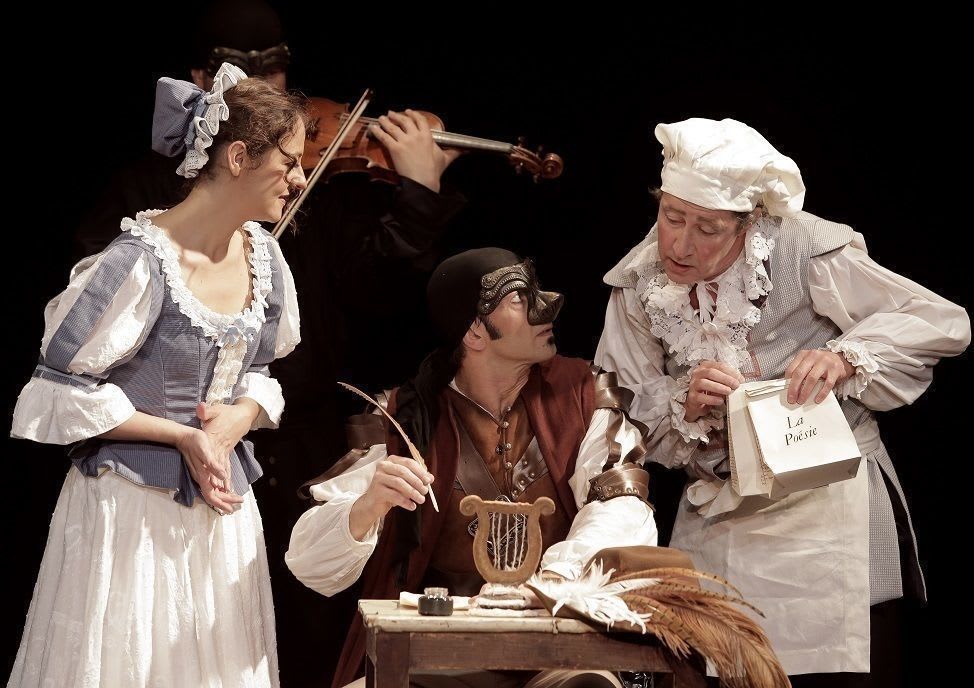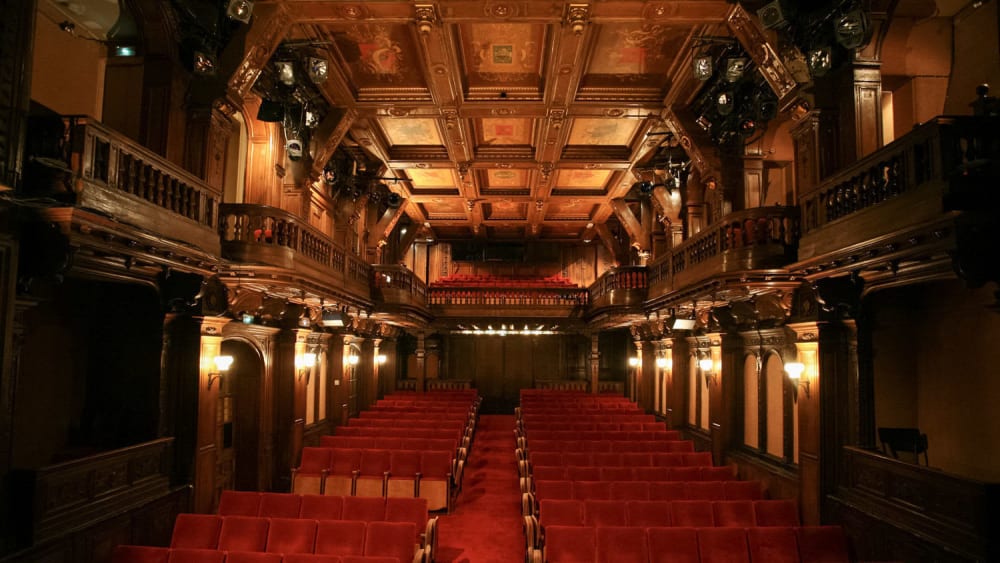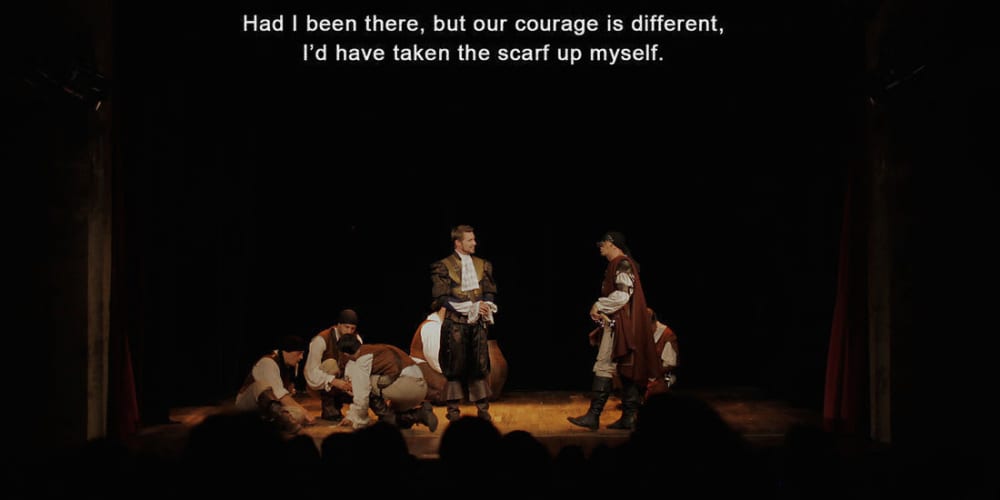 The prolific company Le Grenier de Babouchka has been lucky enough to secure the splendid Théâtre le Ranelagh for its production of this Edmund Rostand French classic, which effortlessly crosses borders.
The 120-year-old theatre (which coincidentally is almost the same age as the play) is part of what was the French equivalent to a stately home. It looks beautiful with walls covered in dark wood and an atmosphere that is almost holy, although the venue was originally the house's music room rather than a chapel.
In this space, Jean-Philippe Daguerre and his splendid company present the bittersweet tale of Cyrano de Bergerac, a real-life polymath with a prominent proboscis who lived in the first half of the 17th century.
Although he was a wordsmith par excellence, capable of delivering perfect Alexandrines (the French equivalent to iambic pentameters), on this occasion, nicely translated into English surtitles by pioneering experts Theatre in Paris, Cyrano was also a swashbuckling fighter who combined arrogance with a touching humility in female company.
In the opening scenes, Stéphane Dauch in the title role plays broad comedy of a style that cannot be too different from that used for Molière, or for that matter, commedia dell'arte. With his black prosthetic nose and swashbuckling sword, this strong character actor effortlessly generates laughs in abundance.
The crux of the play comes when Cyrano finds himself face-to-face with an insuperable dilemma after falling for the beautiful Roxane, played by Barbara Lamballais. She is the kind of blonde heiress who could fuel any man's fantasies and duly does so, turning a brave fighter into a shy suitor who struggles to express his love.
The scene in which they seem destined to find mutual happiness, as Roxane inadvertently leads the Knight on before declaring her passion for the handsome but characterless Christian, played by Alex Disdier, is a theatrical classic and changes the part of the narrative.
Christian returns the lady's love but unlike the evening's hero has no facility with words. The consequence is that the duo pair up, as selfless Cyrano becomes the speechwriter or, to use more contemporary parlance, spin doctor, winning the lady's hand for his friend, but at considerable emotional cost to himself.
What had been knockabout comedy and moved into a more verbal variety of humour closes in deep pathos after a couple of highly enjoyable hours.
In addition to strong acting, an integral part of the enjoyment of this production derives from the efforts of violinist Petr Ruzicka, who has composed and plays his own tunes to complement the drama. Using everything from gypsy-ish fervour to heartrending classical pathos, he adds additional depth and meaning to a production that was already of the highest quality.
This moving production is in a lovely theatre with English surtitles. As such, it should immediately attract English-speaking visitors and could be the perfect complement to any Parisian trip.
Later in the year, the company is presenting a series of other plays across Paris, with a penchant for Molière, as one might expect full in the city where he has almost same standing as Shakespeare does in Britain. In addition, Theatre in Paris has a full programme of plays presented in the city in the English-language or with surtitles.
Reviewer: Philip Fisher